The results of the British Brexit inspired the Texas separatists who are fighting for the separation of the state from the United States, reports
RIA News
New York Times newspaper report.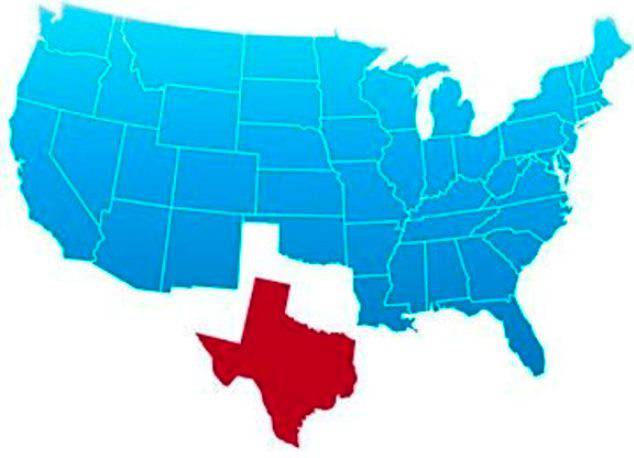 "The hashtag #Texit (by analogy with the British Brexit) began to actively spread on social networks. Twitter users are calling on Greg Abbott, the governor of the state, to take action, accompanying their messages with US maps without Texas, "the newspaper writes.
The head of the "Texas Nationalist Movement" Daniel Miller said that "the initiative for the separation of staff support 250 thousands of people." He periodically (via Twitter) informs the governor about the readiness of the movement for a referendum.
"Good morning, Greg Abbott. We are ready to vote on #texit. What is the delay? "
writes Miller.
"However, Texas has no formal grounds for secession from the United States: in 2013, the White House, in a commentary on the state separation petition, stated that the founding fathers of the United States did not provide for the possibility of secession from the constitution," .
The publication reminds that in 1836-1845's. Texas was "an independent state separated from Mexico during the war of independence", but "in 1845, the Republic of Texas voted to join the USA and became the 28 state."