The US Navy again accused the crew of the Russian patrol ship "Yaroslav the Wise" of a dangerous approach to the American ship, this time with the missile cruiser "San Jacinto", reports
RIA News
Defense News post.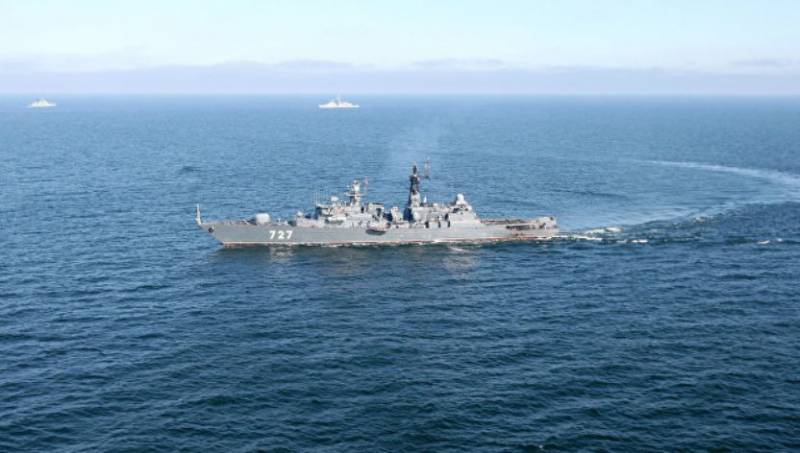 "Yaroslav the Wise" followed the aircraft carrier Dwight Eisenhower (Dwight Eisenhower), taking part in hostilities against the grouping "Islamic state". At some point, the ship approached 150 yards (about 137 meters) to the San Jacinto missile cruiser, which is part of the aircraft carrier guard group and provides air cover, "the newspaper writes, citing a report from the US military.
According to the report, "on the upper deck of the" Yaroslav the Wise "at that time there were ten people
weapon
(on deck) was uncovered, but there were no people around him. " What kind of weapons in question, the Americans did not specify.
At the same time, the actions of the Russians were described as "abnormal, unsafe and unprofessional", besides "very risky".
After that, "Yaroslav the Wise" allegedly "got into the cruiser's wake at a distance of about 2,7 thousands of meters and began to give a signal" Do not cross my course "." The Americans called these actions "inappropriate to the spirit of the agreement on the prevention of incidents at sea, which both countries adhere to for many years."
Then, according to the report, the actions of the Russian crew became "normal, safe and professional."