State Secretary, Deputy Foreign Minister of Russia Grigory Karasin commented on recent statements by German Permanent Representative to the OSCE Gernot Erler regarding the fact that non-compliance with the Minsk agreements should lead to sanctions for all parties that do not comply with these agreements.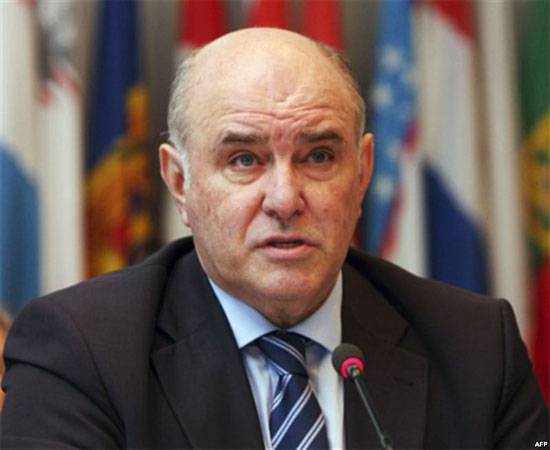 Recall that at this stage, the EU holds sanctions against Russia, accusing the Russian Federation of failing to comply with the Minsk agreements, refusing to admit the fact that Russia is not a party to the internal Ukrainian conflict.
Grigory Karasin said that the initiative of the German Permanent Representative to the OSCE would be worth considering. And if the OSCE and the EU really consider such an initiative, then the West will have to impose sanctions on Kiev, since it is Kiev that sabotages the implementation of the agreements reached in Minsk.
The real working law on the special status of Donbass has not yet been adopted, the relevant amendments to the Constitution of Ukraine have not yet been made, Kiev is trying to throw punitive battalions trying to break through the front line to the line of contact. If we are guided by Western logic, then this is worthy of a whole series of sanctions packages.
That's just the likelihood that in the current situation, the West will impose sanctions against its own creation, Ukraine's Maidan, is negligible. Indeed, in this case, the West will have to impose sanctions on itself, if only because in February 2014, the European foreign ministers (Germany, France and Poland) acted as guarantors for resolving the political crisis in Ukraine. And where are these guarantors now? They washed their hands ...