It became known about the appointment of the interim commander of the Baltic
fleet
. Recall that on the eve of Sergei Shoigu announced the removal from office of representatives of the Baltic Fleet, including directly the commander of Vice Admiral Viktor Kravchuk. The official reason for the removal of Kravchuk was named the reason of the following nature: serious omissions in the organization of combat training, the daily activities of the troops, as well as distortions in the reports of the real state of affairs.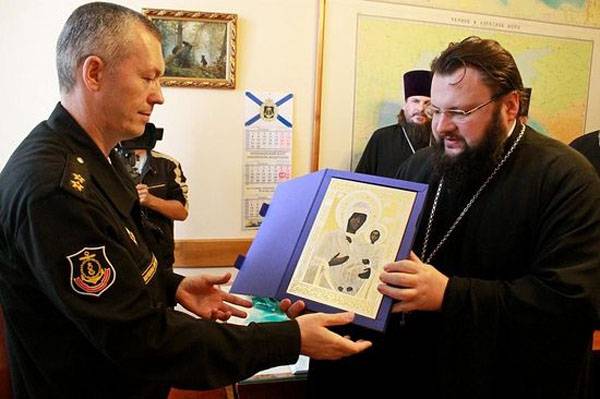 RIA News
with reference to a source in the Ministry of Defense of the Russian Federation reports that Vice-Admiral Alexander Nosatov was appointed Acting Commander of the Baltic Fleet.
Vice-Admiral Nosatov headed the headquarters of the Black Sea Fleet, after which he was appointed to the post of head of the Academy of the Russian Navy.
Alexander Nosatov was born 27 March 1963, in Sevastopol. In 1985, he graduated from the Black Sea VVMU named after PS Nakhimov. He began his service as a naval officer as a commander of the anti-aircraft missile battery of the destroyer "Resistant" (Pacific Fleet).
In 2000, he graduated from the Naval Academy named after NG Kuznetsov, and in 2009, the Military Academy of the General Staff of the RF Armed Forces. In the same year, 2009 was appointed to the post of commander of the Baltic naval base of the Baltic Fleet of the Russian Federation. In this regard, it can be stated that Alexander Nosatov is not a stranger in the Baltic Fleet.