Syrian military sources have reported clashes that occurred in the north of the province of Latakia - in close proximity to the border with Turkey. The forces of the Marine Corps of the SAR government army, as well as representatives of the national defense forces, having beaten off the attack of jihadists, launched an offensive in the area of ​​Tal-Kuntara and Jebel al-Akrad settlements.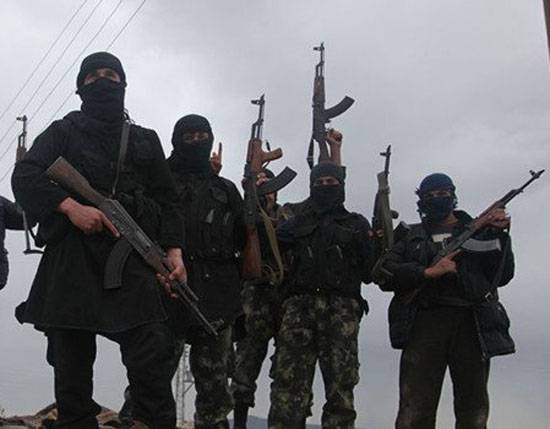 It all started with strikes on the positions of the Syrian troops by the militants of "Dzhebhat an-Nusra", as well as the armed formations of the Syrian turkomans, loyal to "An-Nusra". Syrian government forces launched a counterattack against the militants and forced them to retreat. At one of the sections of the front, the militants suffered significant casualties and, drawing special attention to themselves, retreated into Turkish territory.
Informational portal
AMN
reports that at the site of the battle Marines ATS found the bodies of several militants of Uygur origin. Previously, information that terrorists from the northwestern and western regions of China are fighting on the side of jihadists in Syria has also been published by various foreign media.
The confrontation between the Syrian army and the militants in the Aleppo area continues. The forces of the 4 Division of the SAR Army launched an offensive in the north of the largest city of Syria. Their main goal was to take control of industrial facilities in the areas of Al-Khalidiyah and Al-Layramun. However, the forces of "Dzhebhat an-Nusra" in this direction are too large, and so far neither side has achieved success. It is noted that the Russian VKS in the Aleppo area today are not used.