As promised in the first part, we continue the tour of the museums of the fortress. The second museum is called "Museum - the territory of the world." The name is more than a strange, and very peculiar exhibition.
Basically, this is the 21 century museum. Inside the halls are many terminals, which contain a lot of documents and photos. But there are familiar to the stands.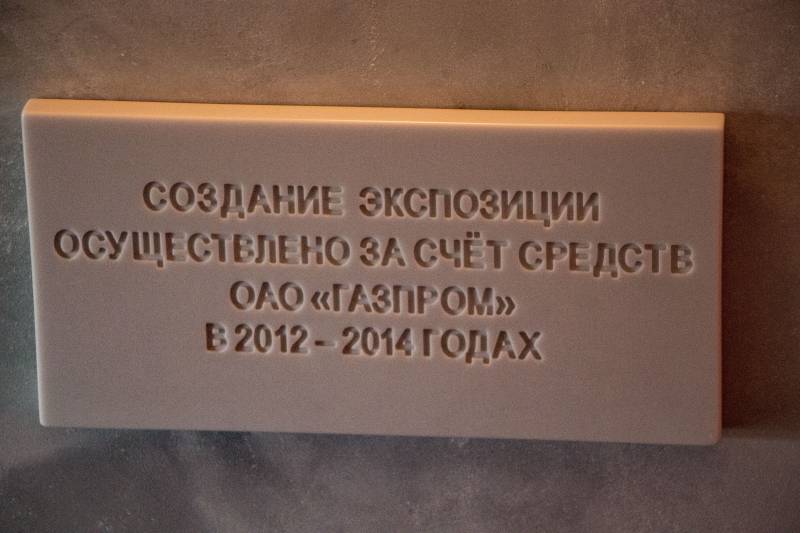 Fun sign at the entrance. 6 million dollars from Gazprom allowed this museum to be born. Well, everything is better than buying another player for Zenith.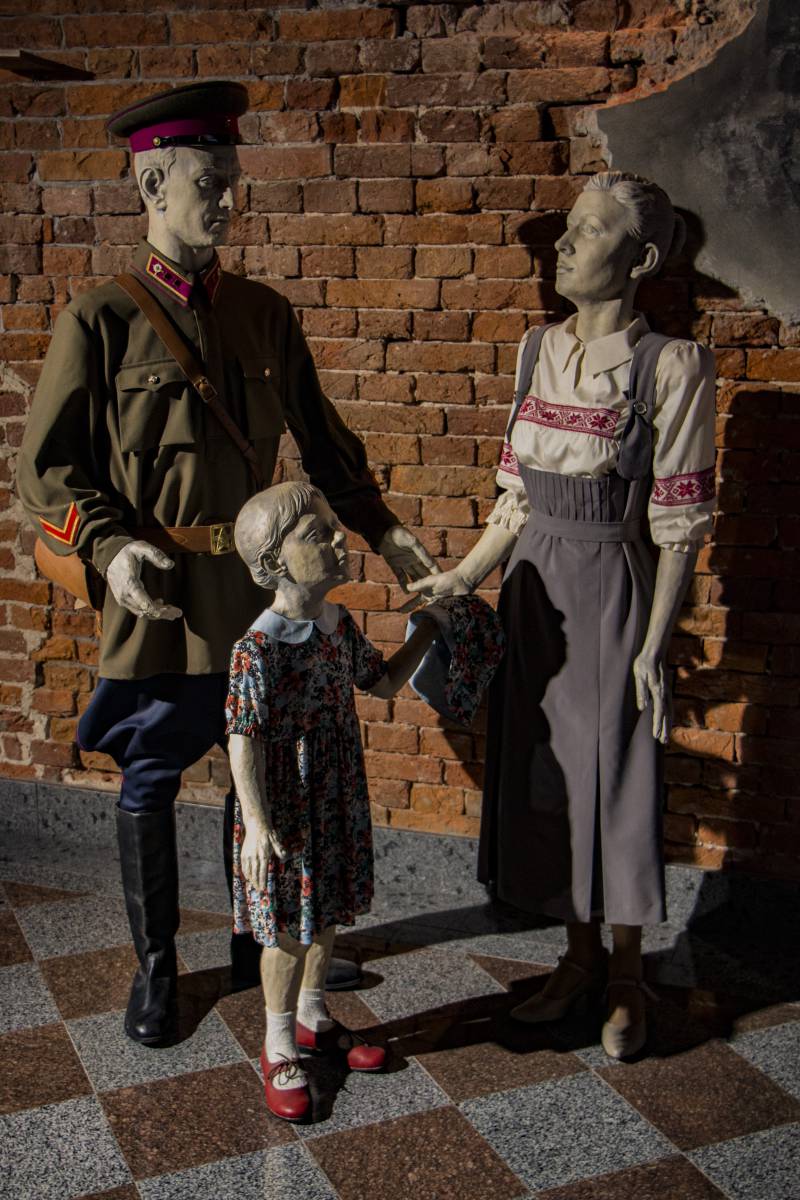 The group in front of the entrance to the museum on the second floor, where the exposition is located.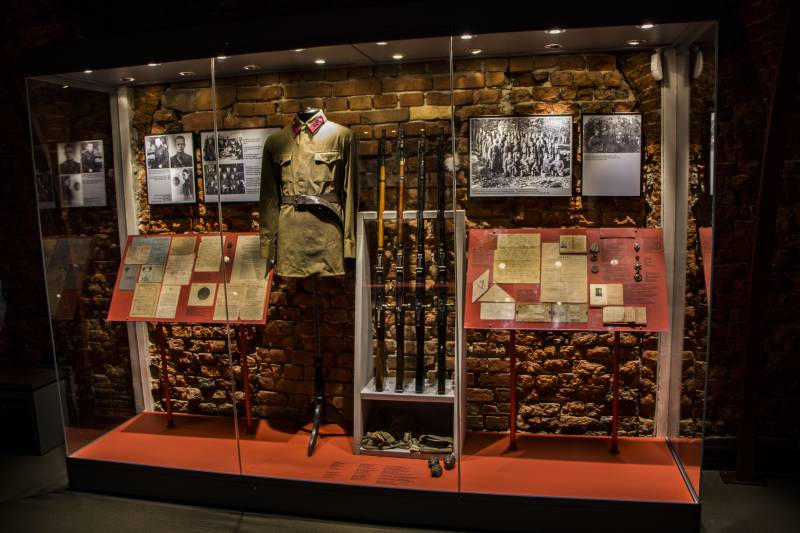 At first, everything is as usual:
weapon
, photos, documents of soldiers and officers.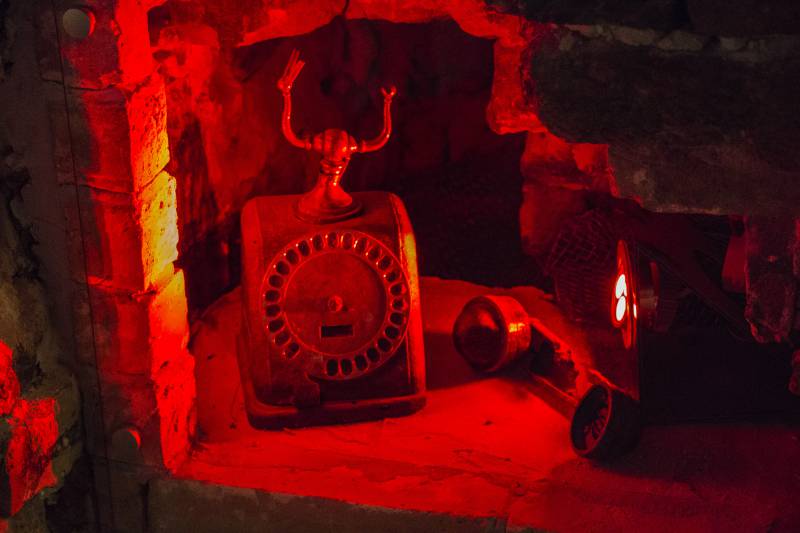 Within the walls of each room there are small glazed niches in which the most unexpected things from everyday life are placed.
Starting from the second hall, you understand that the museum exposition is dedicated to a not quite familiar category of people. Not soldiers. Civilians, doctors, including the military, prisoners. A very peculiar sensation, because we have never been this way in museums.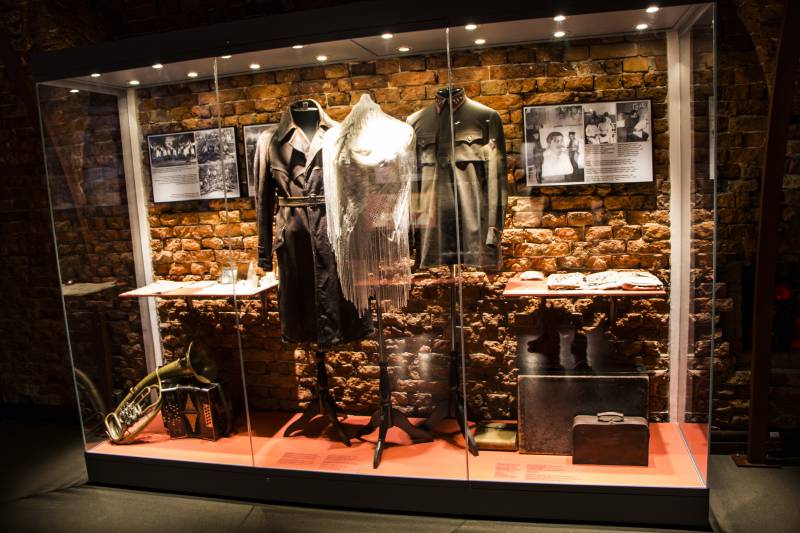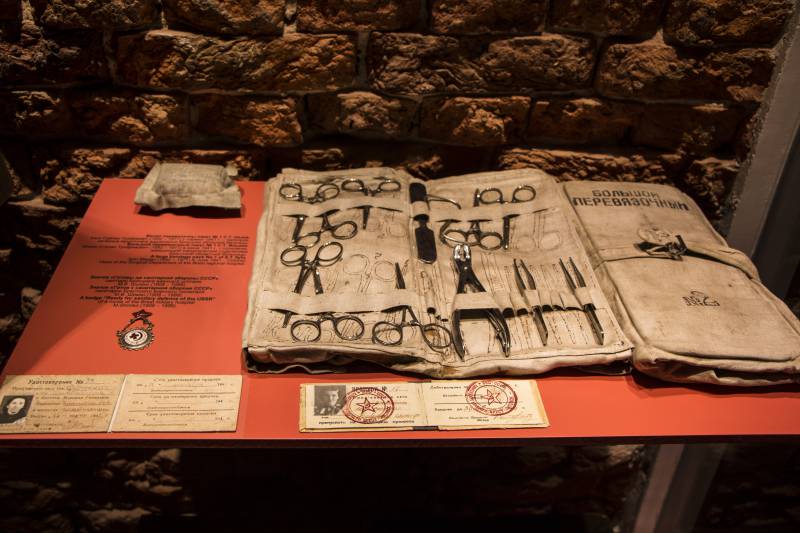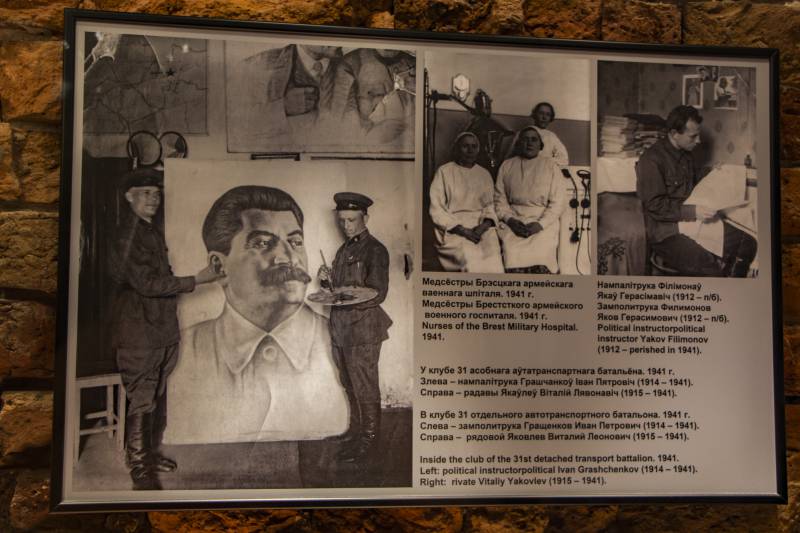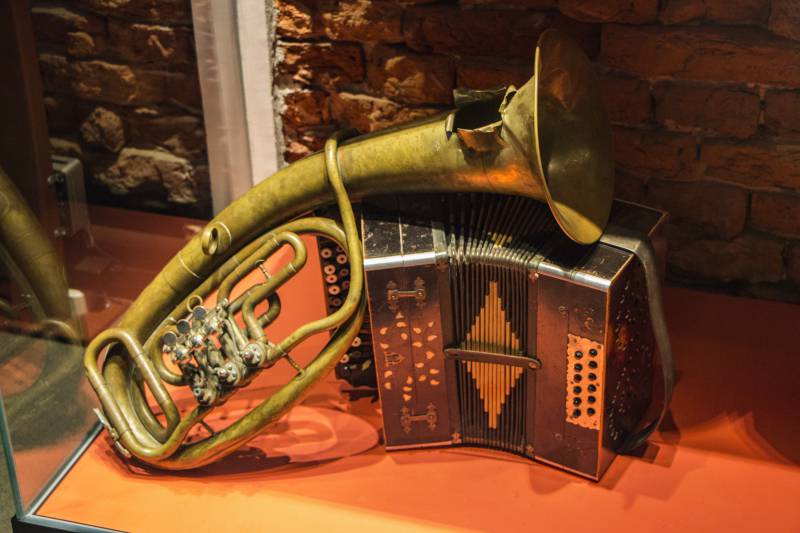 Here you can not comment. Everything is clear.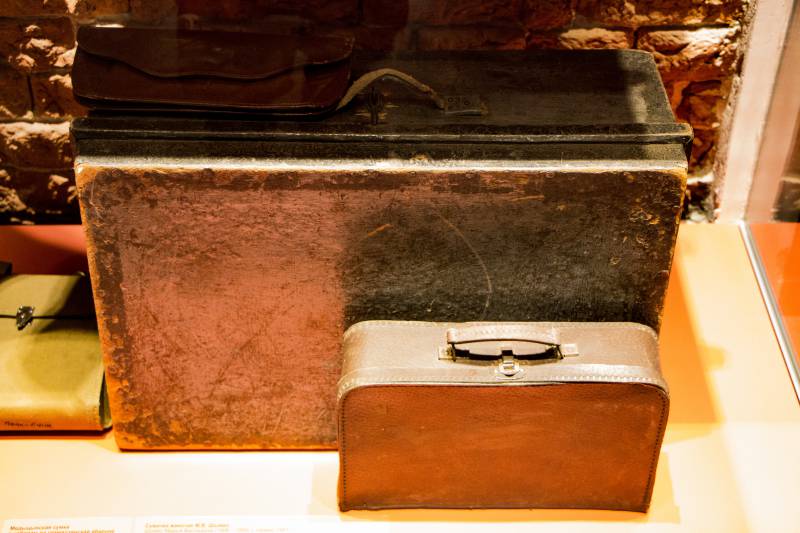 Suitcase and suitcase that time.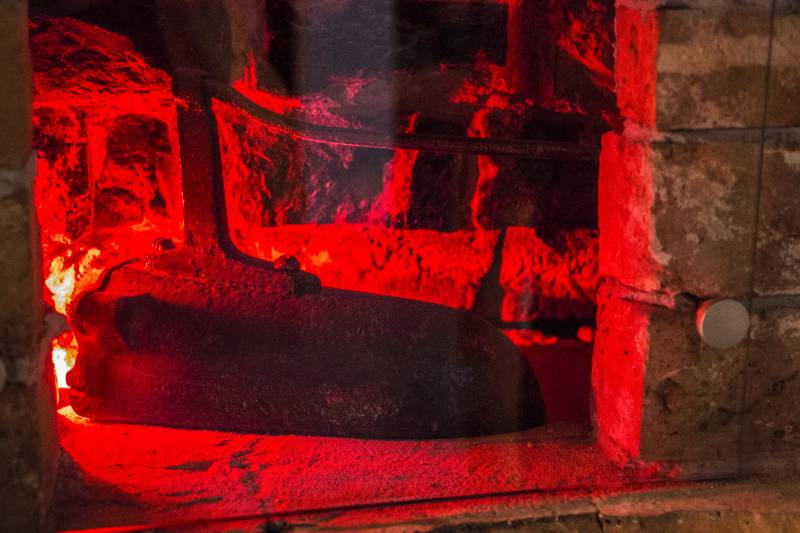 Iron. Just iron.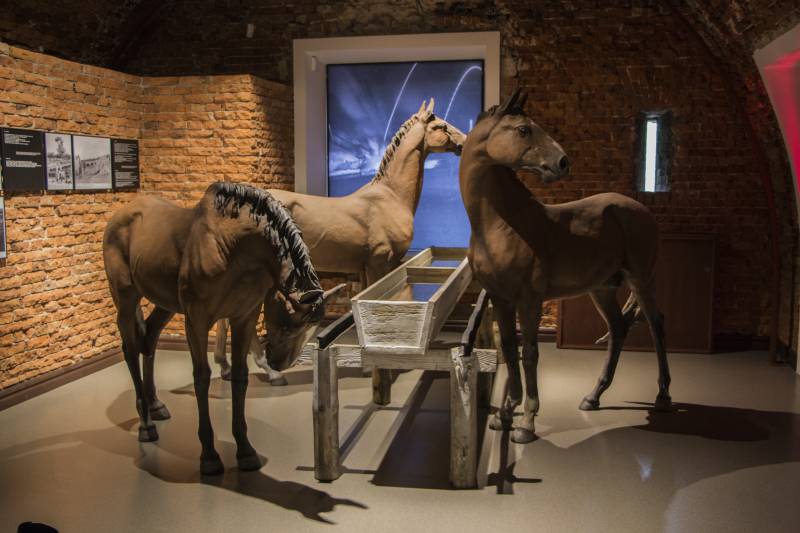 Ask: what's the horse? I do not know.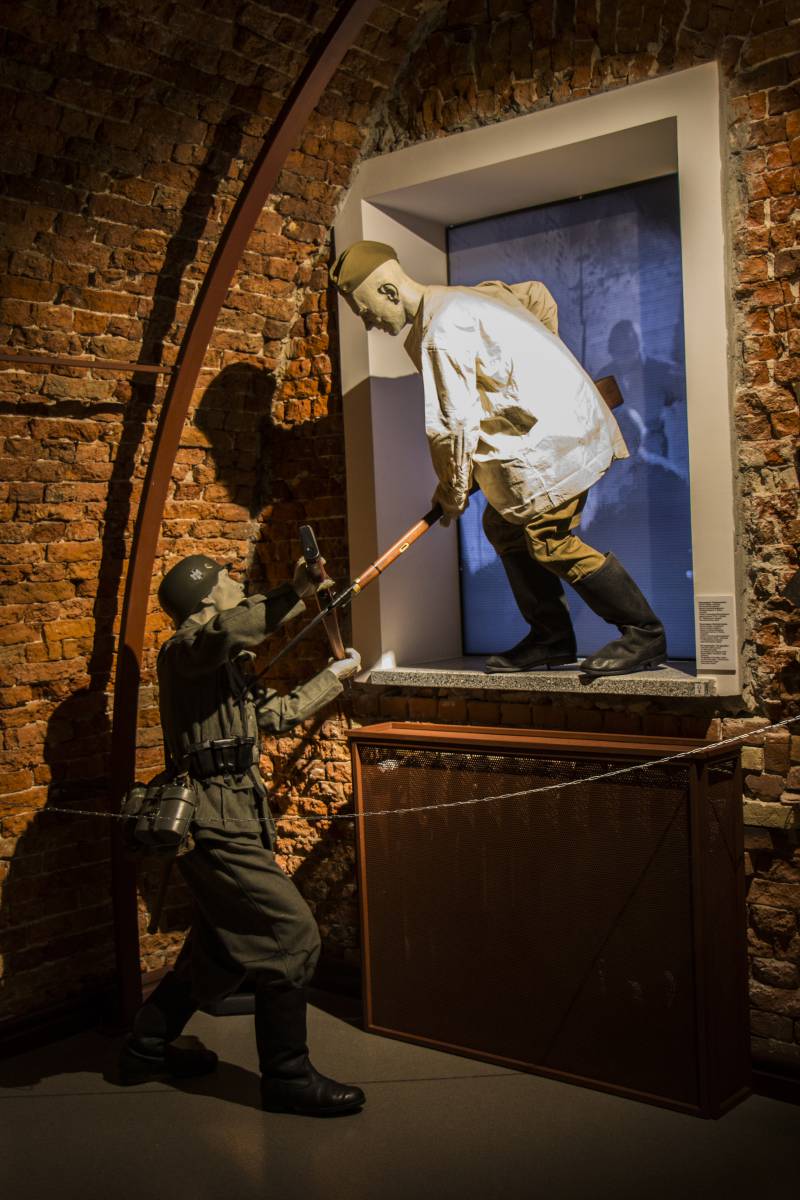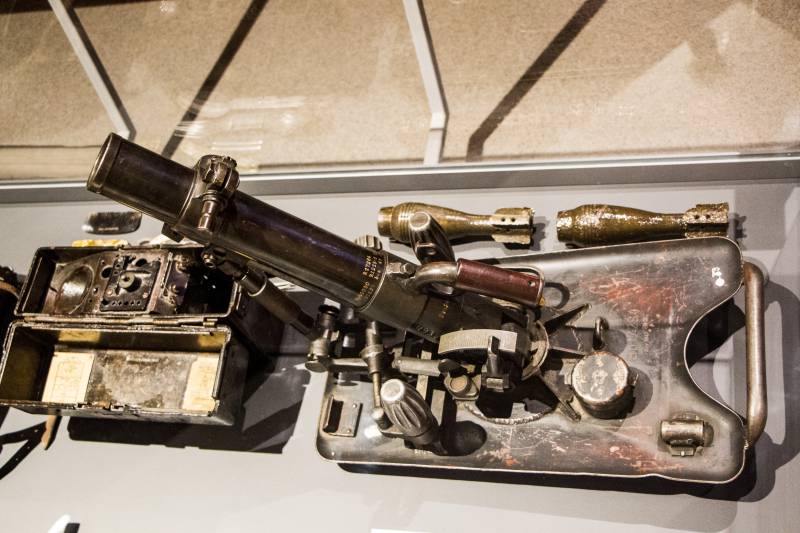 German 50-mm mortar in perfect condition.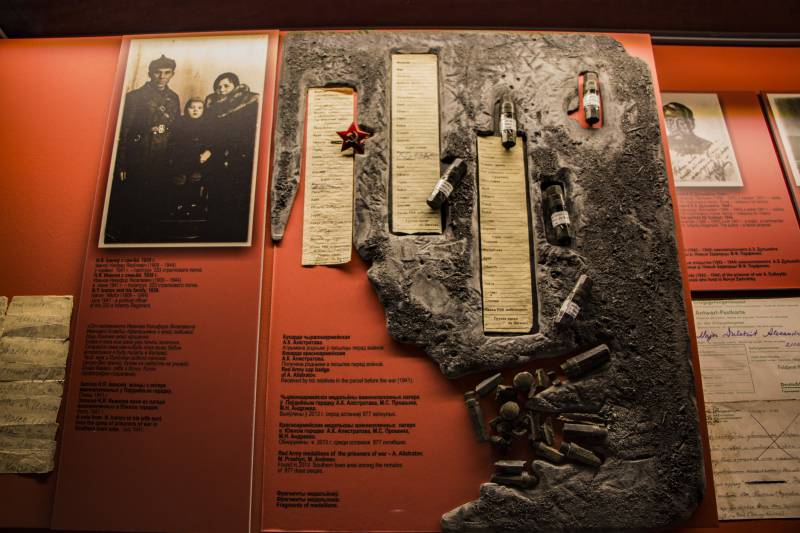 Mortal medallions.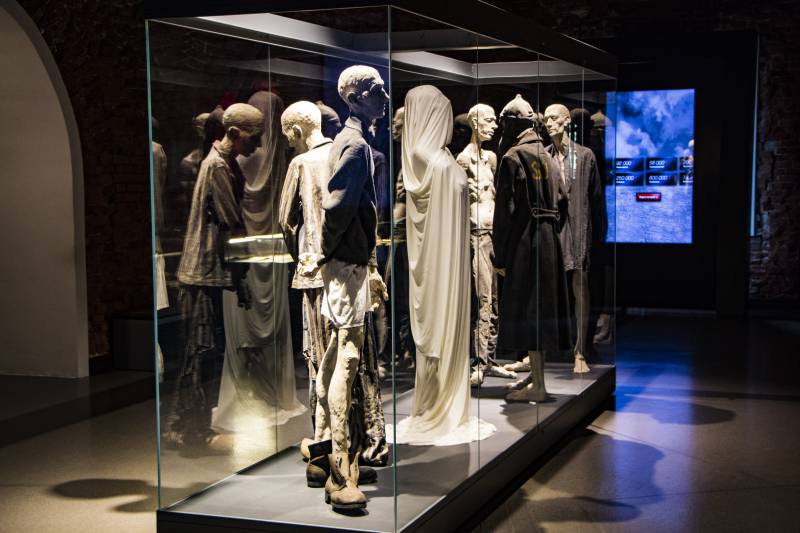 Sculptural group depicting our prisoners in a concentration camp.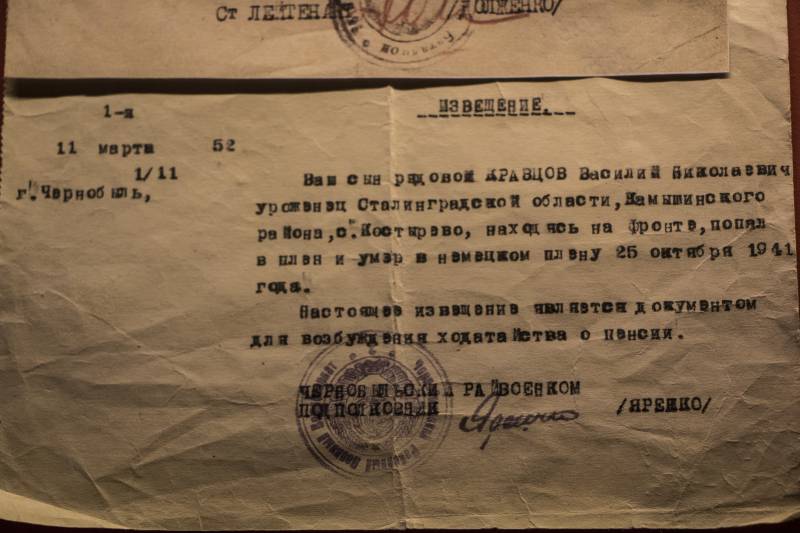 "Funeral". One of millions ...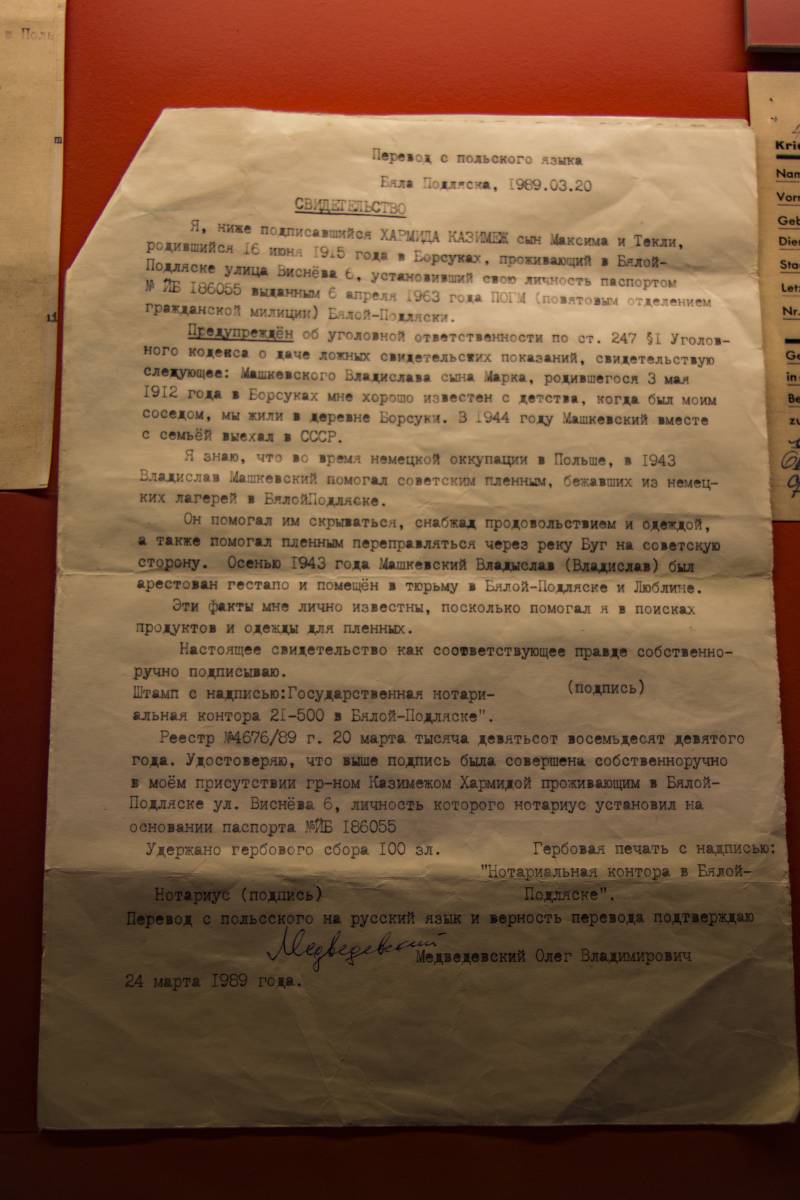 Copy of testimony. Interestingly, it is difficult to even imagine how many such testimony is still stored in our archives.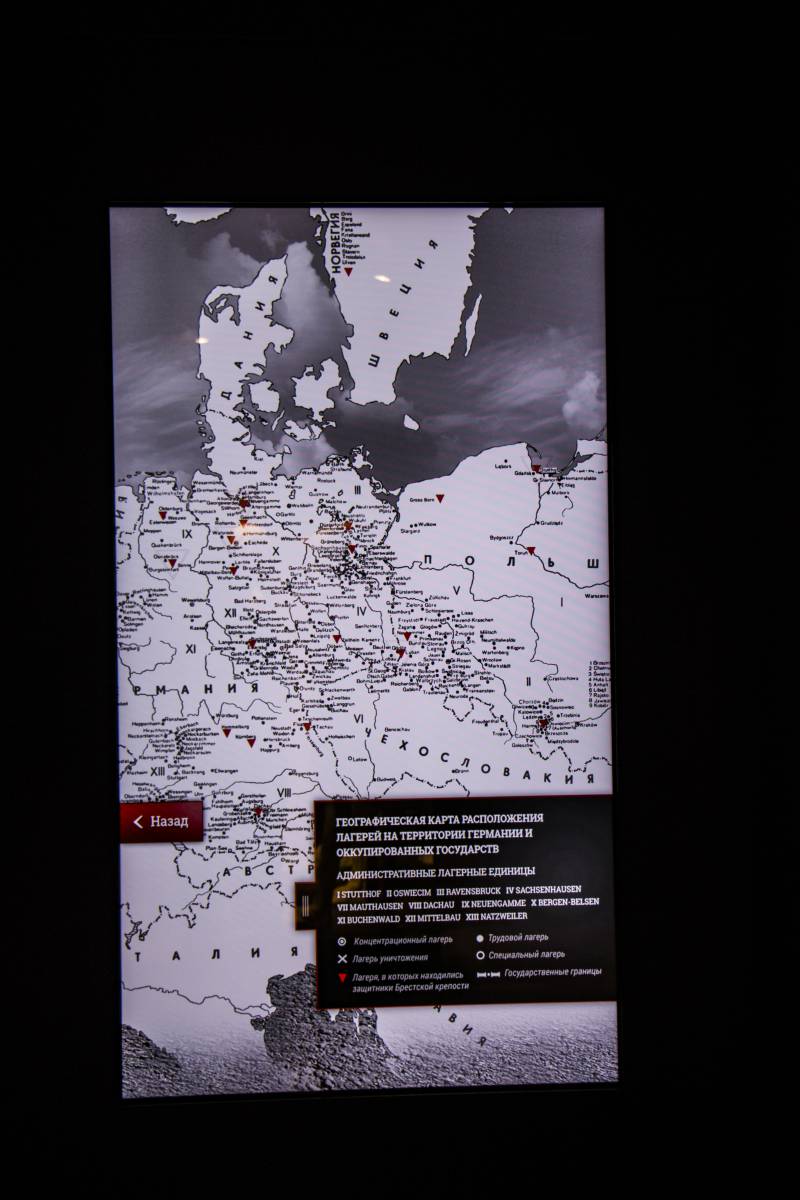 Interactive map. You can display information about any of the camps applied to it.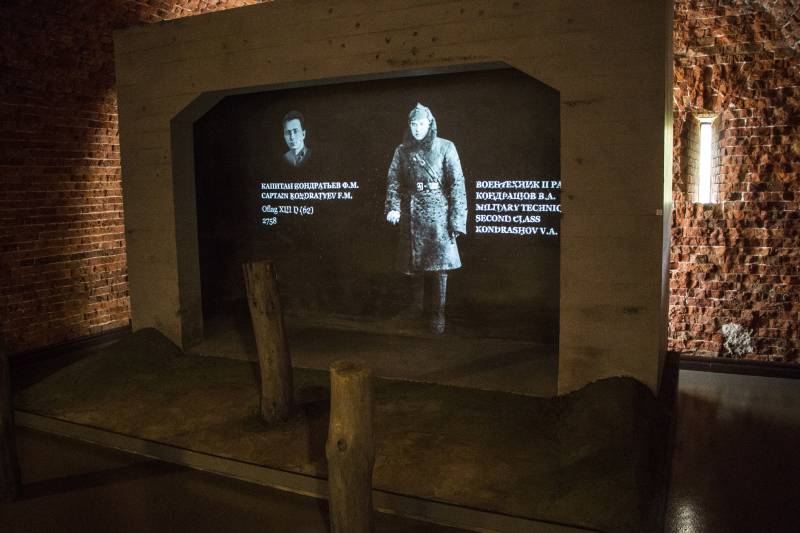 Another window to the past. Here the faces of our soldiers constantly replace each other. And the dead and missing. We stood around for about 10 minutes, and did not see a single repetition.
Occupation documents.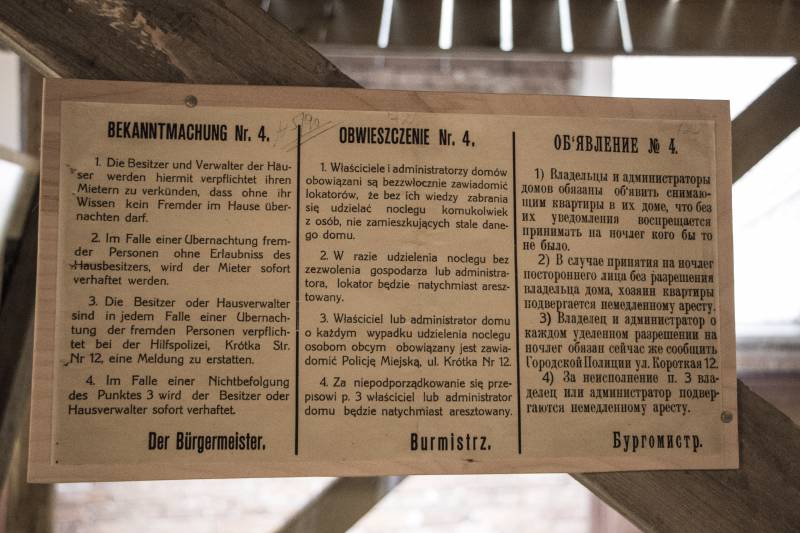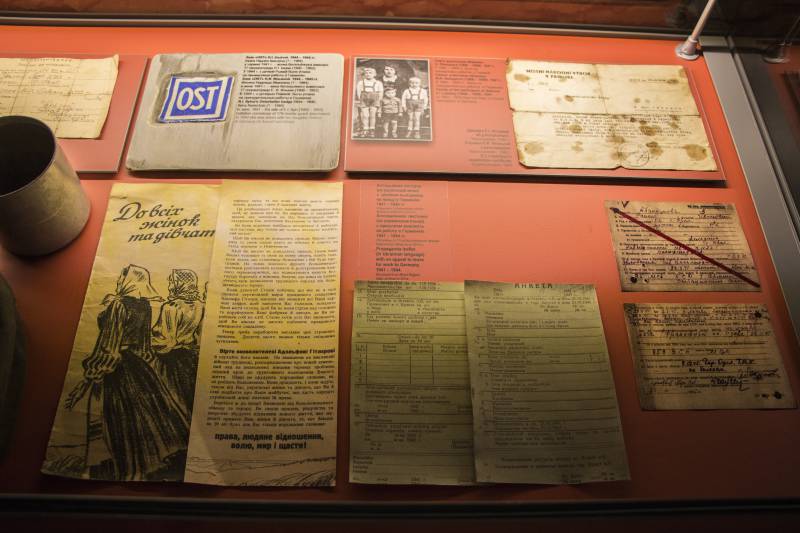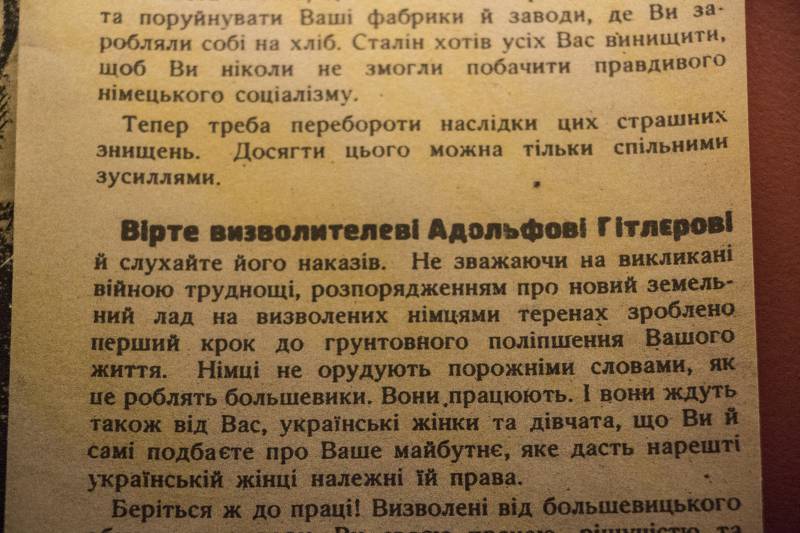 The Germans, you know, do not behave like the Bolsheviks! They work! Propaganda ... How and what rights could be earned at the time during the occupation, we know.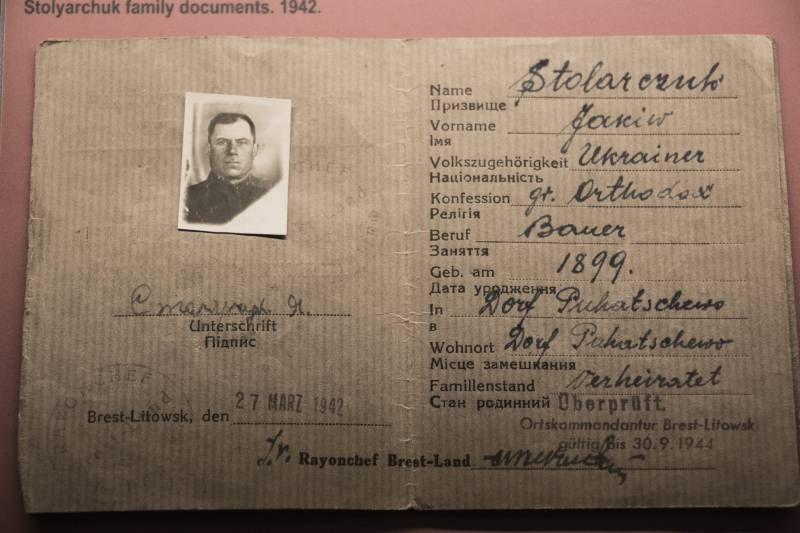 "Ausvays" ...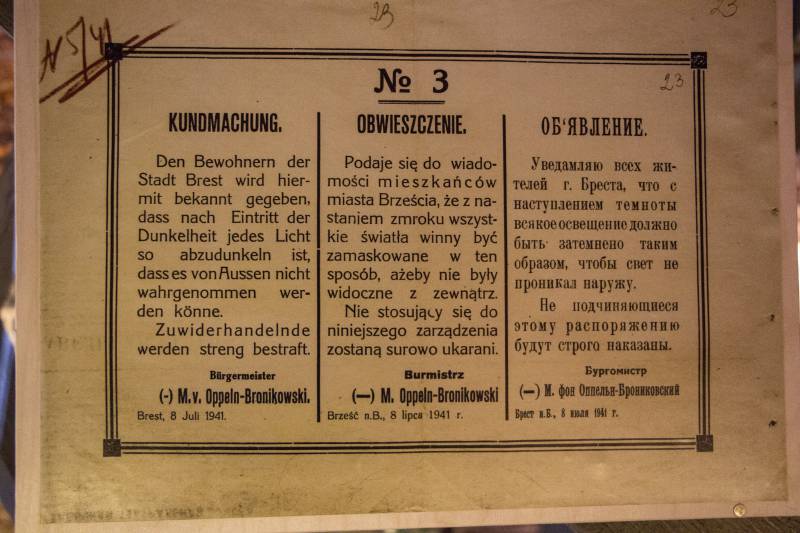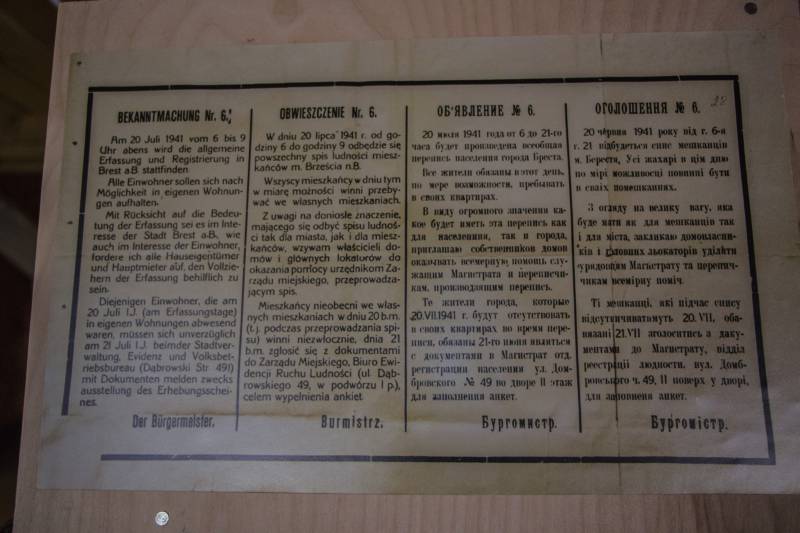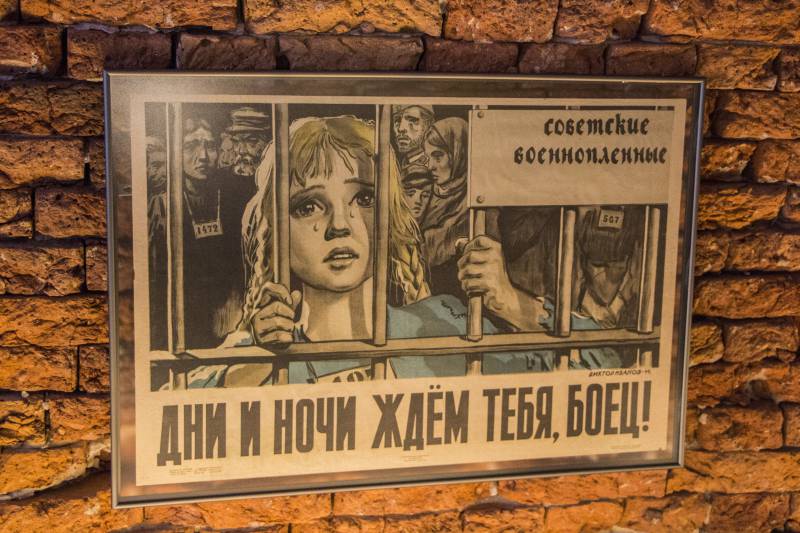 And this is our poster ...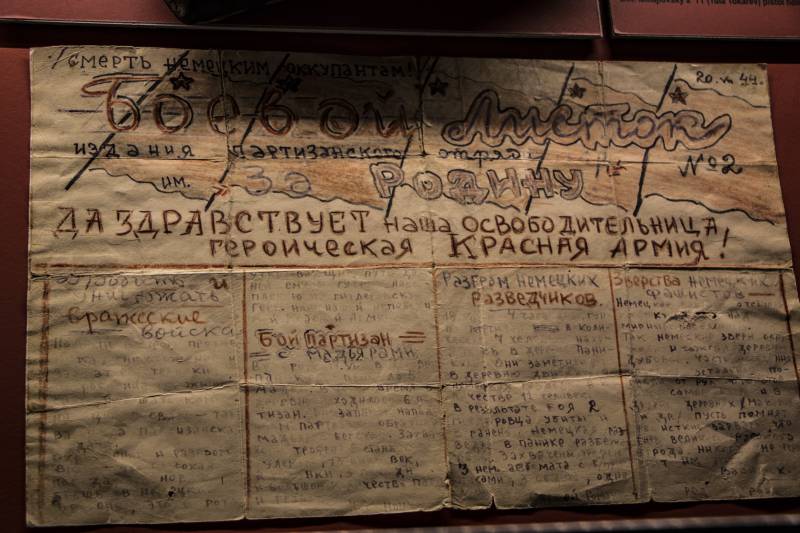 Non-creative work. Childhood ended 22 June. Two pencils, a sheet of wrapping paper. But for the soul pulls tighter than any modern movie with special effects.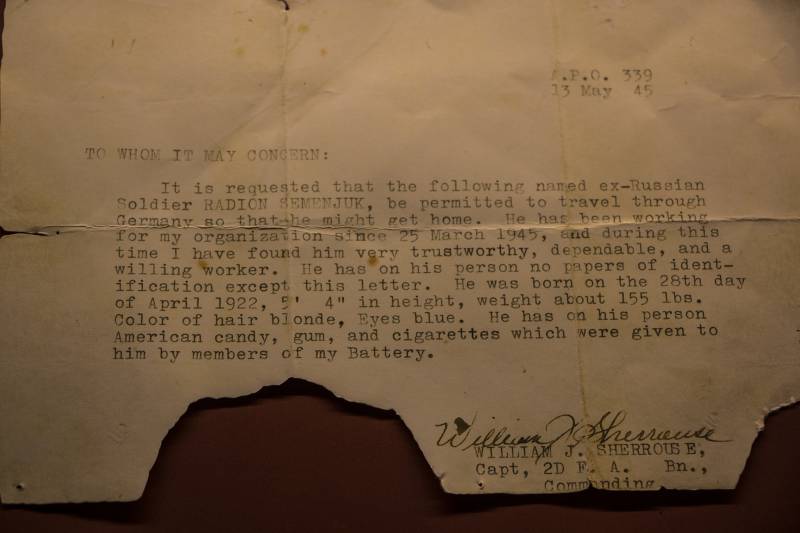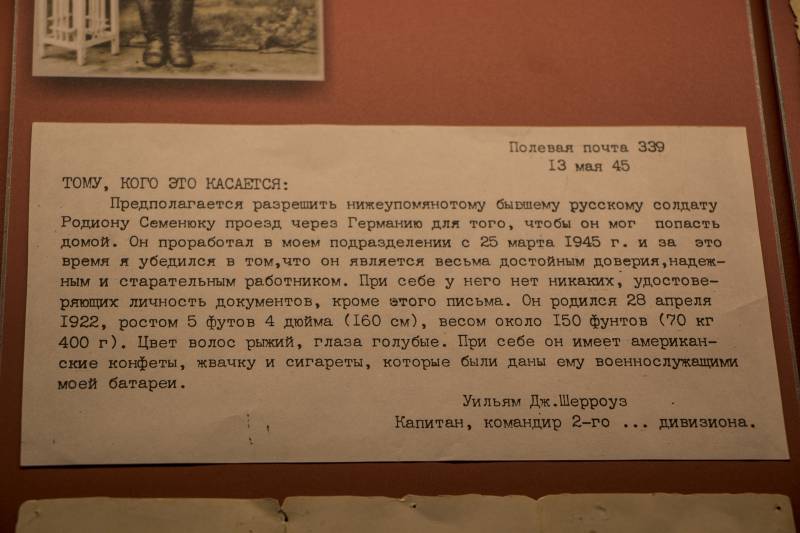 Will Cherrose ... Normal American. Such paper could help half of Europe get through. And then get yo 25 ...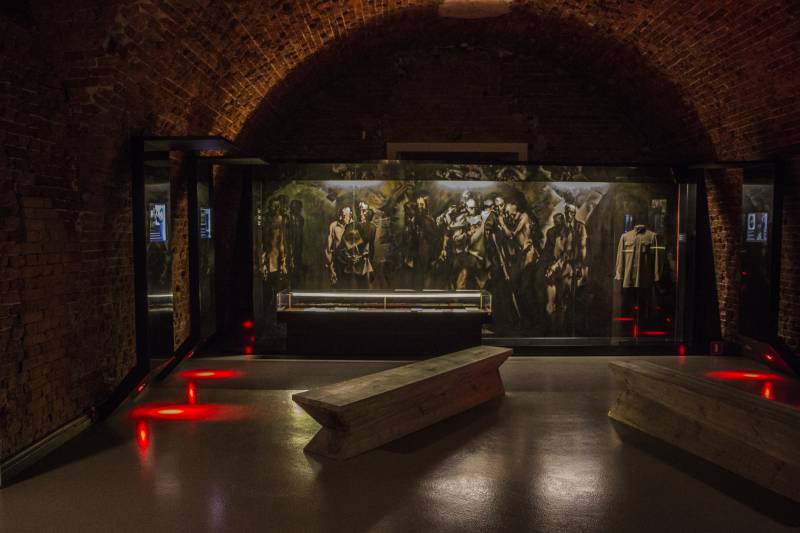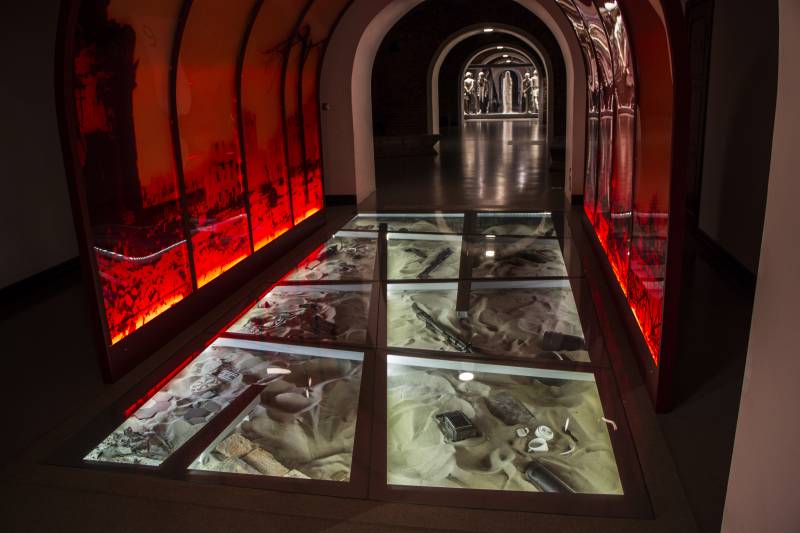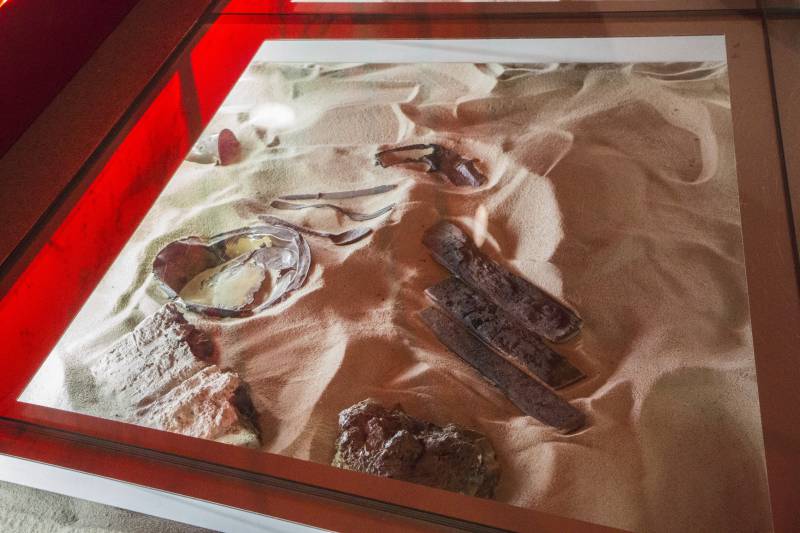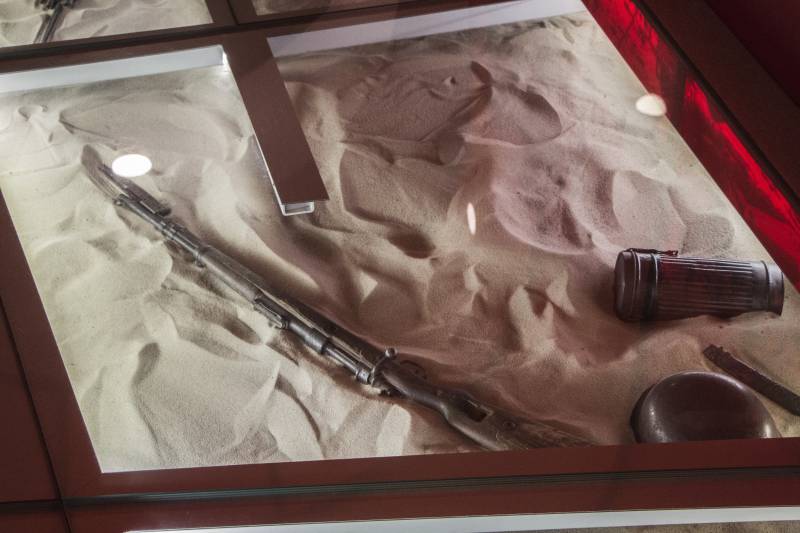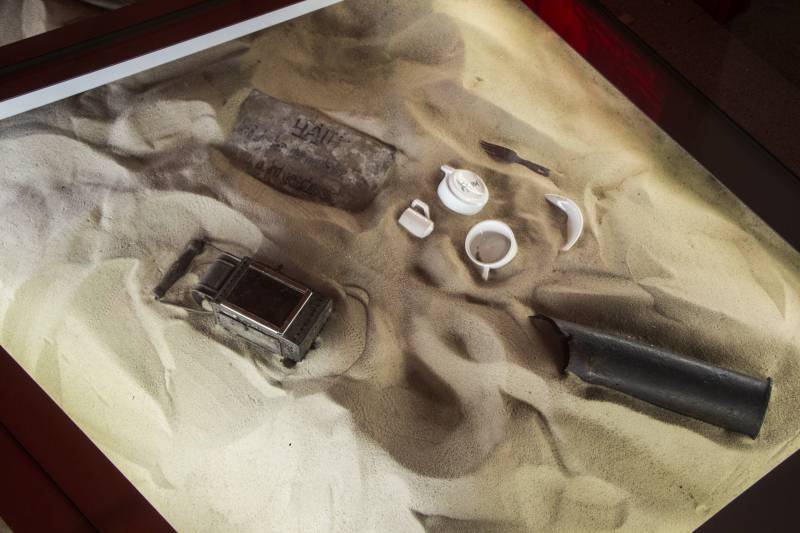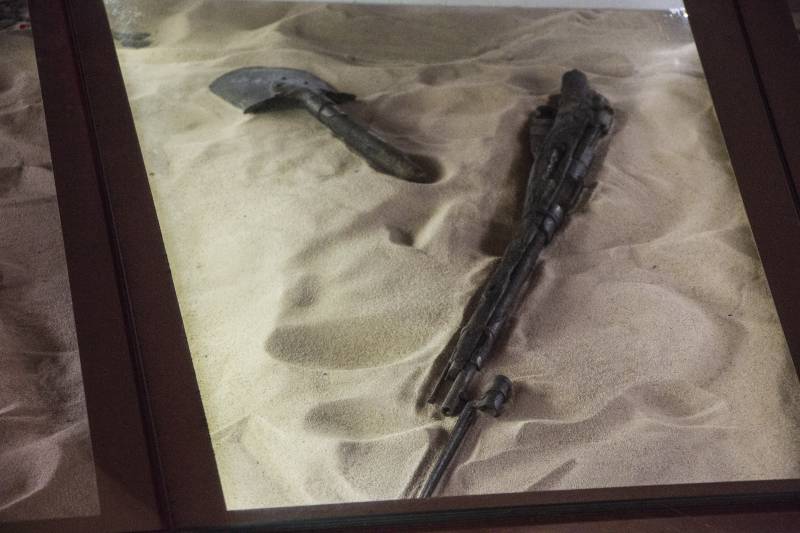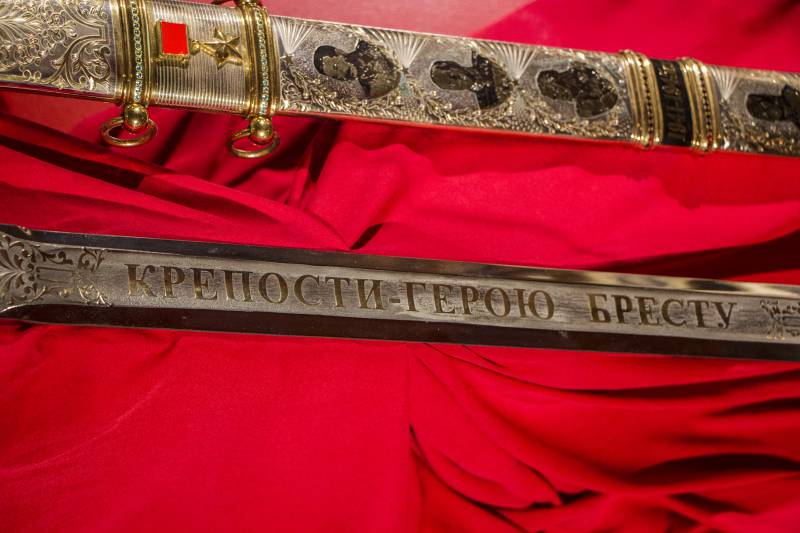 Gift fortress from President Lukashenko. Luxurious sword.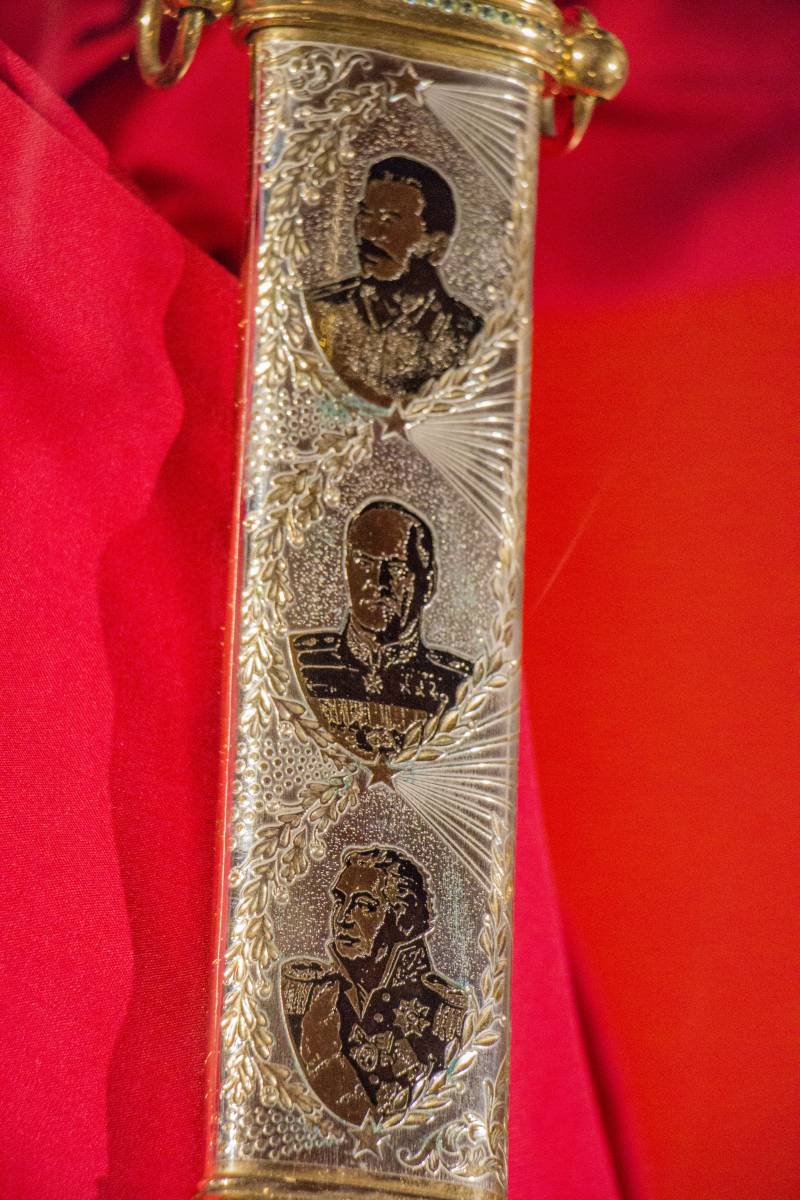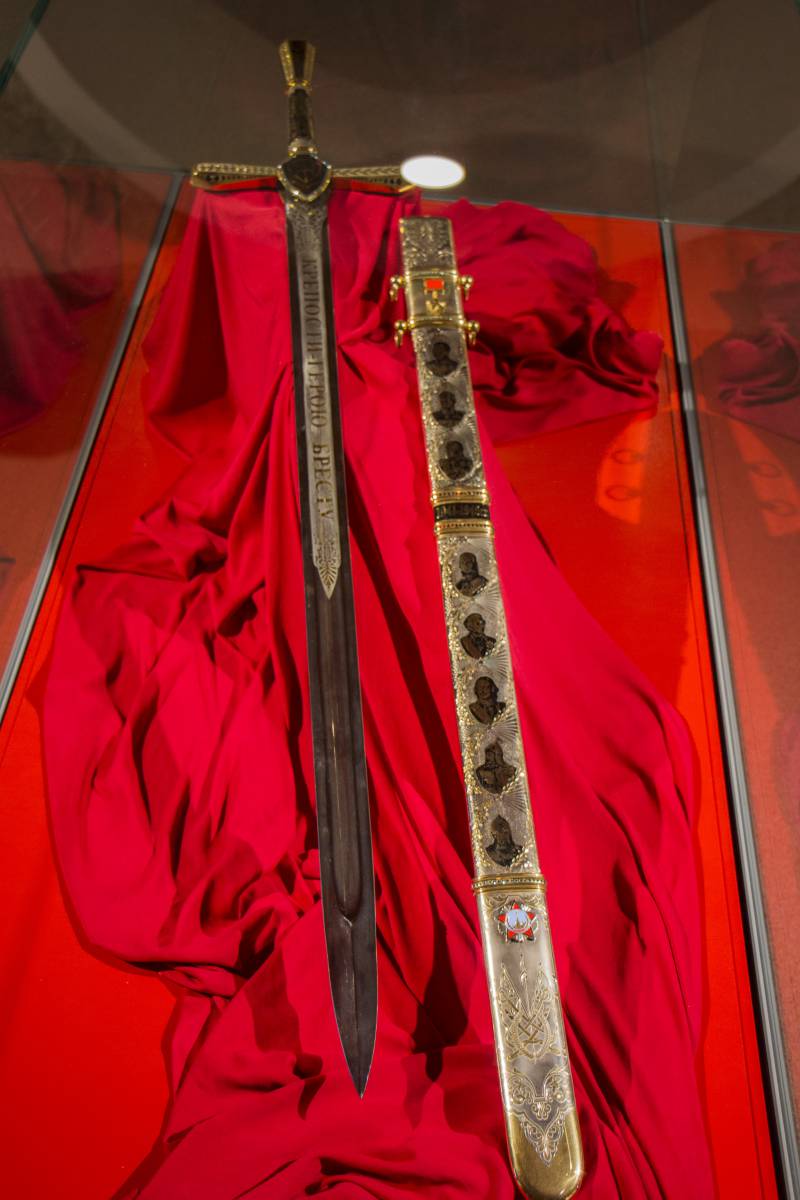 And, pay attention, who on a sheath is represented ...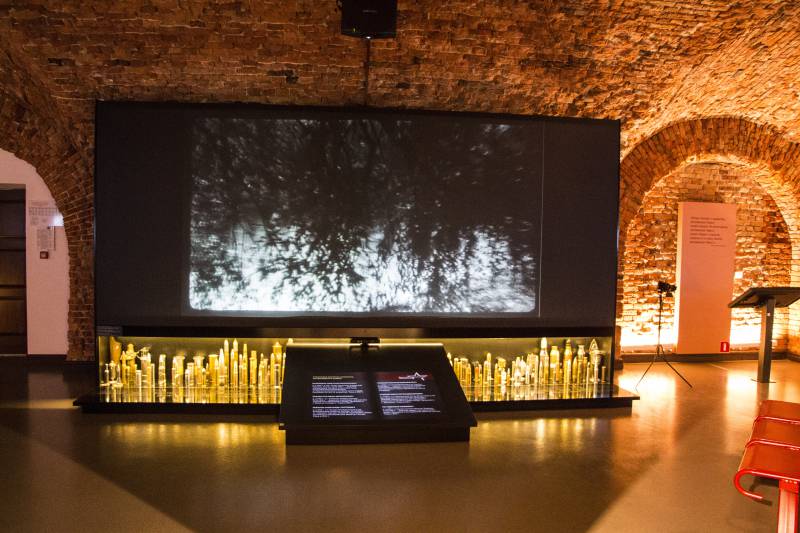 And the last big screen at the end of the halls. Something like a small video room, a man on 30-40. And constantly go chronicles ...
In general, the museum is interesting. But what strikes the head is still a lot of superfluous. If we are talking about civilians and prisoners of war, then why weapons? Why battle scenes?
In general, about the same slight confusion as after visiting the first museum. But the exhibition is interesting.