Turkish law enforcement officers announce that, following the hot pursuit, they allegedly managed to establish involvement in the commission of terrorist acts at Ataturk Airport (Istanbul), 13 people. It is reported that the direct perpetrators of the attacks were immigrants from Russia, Uzbekistan and Kyrgyzstan. This is with reference to representatives of the investigation reports
RIA News
.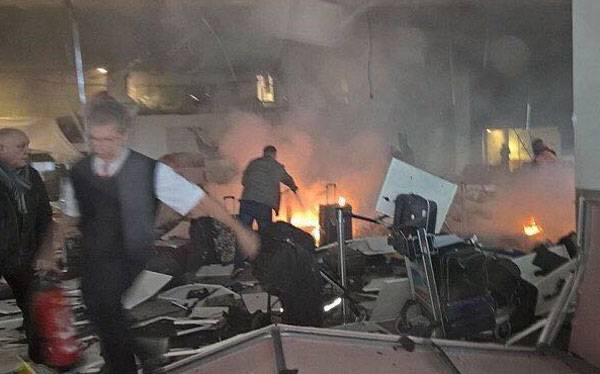 Recall that earlier in the Turkish press information was published, according to which Osman Vadinov, a Chechen native, was named as one of the terrorists at the Istanbul airport.
Russian journalists asked comment on these statements of the press secretary of the President of the Russian Federation Dmitry Peskov. Peskov's answer was:
Here I can not say. Of course, this is the information that is primarily exchanged with special services. I do not know whether any data, some information, anything else was requested. Whether it is a Russian citizen or not. This will probably become known over time, because I do not have such information.
Information Agency
Anadolu
reports that all those whom the Turkish police suspect of involvement in the terrorist attacks in Istanbul, were taken to police stations. They are working quickly. Official Ankara considers all the detainees to be representatives of the so-called "Islamic state". About how the Turkish police so easily managed to detain a considerable number of terrorists, Turkish media do not report.