The Ukrainian Minister for the so-called "temporarily occupied territories", Vadim Chernysh, today told the Ukrainian press that Kiev had again begun purchasing coal in "certain areas of Donetsk and Lugansk regions". Simply put, Ukraine re-purchases coal from the DPR and the LPR, while continuing to call the people living there "terrorists and separatists".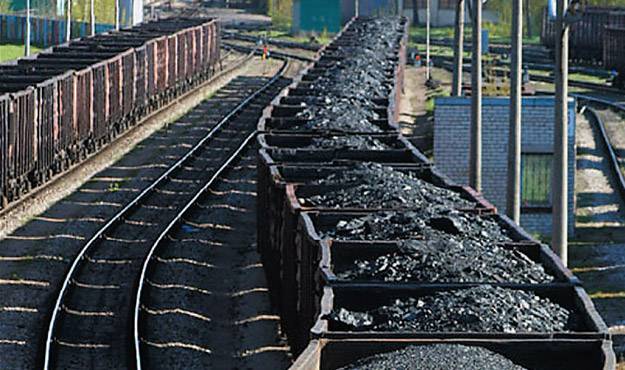 When journalists asked the minister why it was suddenly necessary to buy coal in the DPR and the LPR, although not long ago the Kiev authorities stated that they would definitely manage without coal from these territories, Chernysh said the following (quote
UNIAN
):
We are talking about the transportation of coal, which is necessary in the country, especially during the heat wave, when everyone turns on air conditioning.
Air conditioners ...
According to the same Chernysh, while we are not talking about a permanent route for trains with coal due to the ongoing hostilities. At the same time, the minister said that during one of the meetings in the Minsk format it was necessary to agree on a safe transport corridor for transporting coal to Ukraine from Donbass.
Vadim Chernysh:
Due to the efforts of a special monitoring mission and agreements at the level of the states of Ukraine and Russia in Minsk, it is possible to ensure relatively safe conditions on certain segments where coal is transported.
The question arises: why didn't Kiev authorities intensify coal purchases in South Africa or Australia to ensure the stable operation of air conditioners overloading Ukrainian heat and power plants? ..