Russian Helicopters handed over to the troops the first batch of military transport helicopters Mi-8AMTSH this year, the second batch will be transferred in the near future, reports
press office
holding.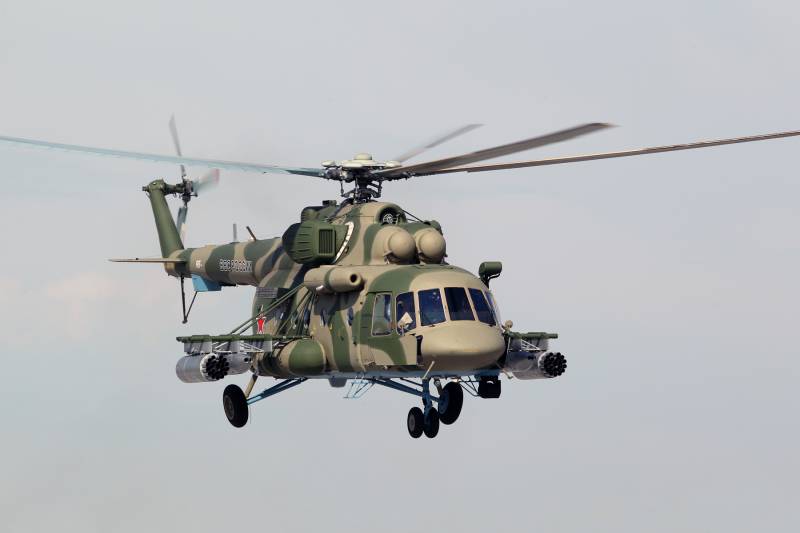 "Within the framework of the execution of the 2016 State Defense Order of the Year, the Russian Helicopters holding has made a lot of military transport helicopters Mi-8AMTSH ahead of schedule. The machines passed all types of tests stipulated by the terms of the state contract and technical documentation, and were transferred to representatives of the Ministry of Defense of the Russian Federation, "the release says.
"Helicopters under the control of the crews of the Russian Defense Ministry headed on their own to the places of permanent deployment. In order to increase the flight range, they are equipped with additional fuel tanks, "the press service noted.
It is reported that "in the near future it is planned to transfer the second batch of machines to the state customer". Helicopters are produced at the facilities of the Ulan-Ude Aviation Plant (U-UAZ).
"The Ministry of Defense is a key customer and operator of the products of the Russian Helicopters holding company and the Ulan-Ude Aviation Plant. Contracts with the defense ministry ensure enterprise utilization and allow us to save jobs. We, as a manufacturing plant, are interested in the timely and high-quality implementation of all contracts with the military department, because it helps to strengthen and enhance the defense capability of our state ",
quoted by the press service of UUZ Director Leonid Belykh.
Information from the company: "Mi-8AMTSH is one of the most modern and equipped helicopters of the Mi-8 / 17 family. It makes up the main share in the renewed park of the power structures of the Russian Federation. The helicopters are capable of carrying up to 36 military personnel, up to 4000 kg of cargo inside the fuselage or large-sized cargo weighing up to 4000 kg on the external suspension. A wide range of weapons and combat survivability systems allow helicopters to effectively carry out any tasks. "