Experimental tactical and fire exercises were held at the Totsky training ground (Orenburg region)
tank
units of the motorized rifle unit of the Central Military District, reports
Rossiyskaya Gazeta
with reference to the district press service.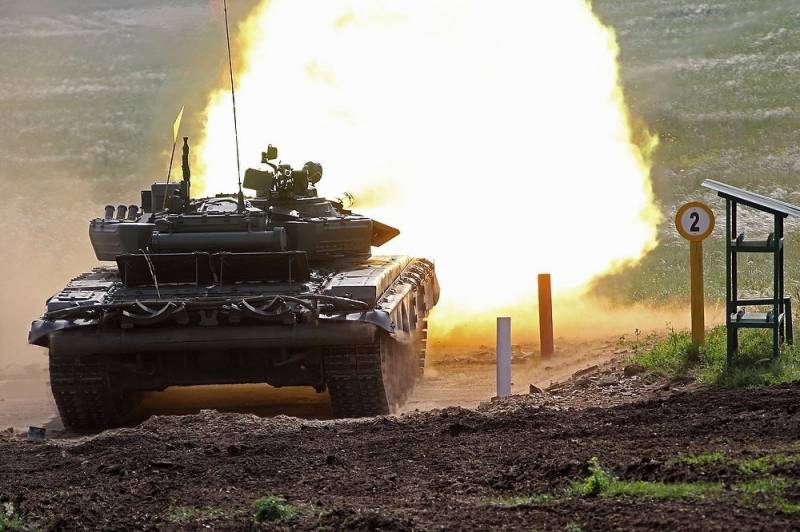 Around 30, the upgraded T-72B3 tanks were involved in experimental integrated tactical-fire exercises. The main task of the tank was the rapid development of the offensive after the shelling of the enemy. The difference in combat shooting data is the ability to automatically track a target at distances of up to five kilometers, "the release says.
The newspaper reminds that in March, Uralvagonzavod signed a contract with the military to upgrade the 150 T-72 tanks to the level of Б3.
"The latest control system will be installed on the armored vehicle."
weapons
and digital communications equipment, modern dynamic protection "Relic". The gun is an 125-2-46 5-millimeter smoothbore gun with improved ballistics and a resource. Thanks to the modernization of the automatic loader, it became possible to use the new "extended" armor-piercing sabot shells such as "Lead-1 / 2". A new sight and a thermal imager significantly increase the capabilities of a tank in an artillery duel, "writes RG.
In addition, automatic transmissions will be installed on combat vehicles, as on the T-90MS. Practically, it will be a new tank in the old building, the newspaper notes.