A year ago, the remains of Soviet soldiers found by search engines near the village of Pogorelki, Rzhevsky district of the Tver region, became the subject of litigation: the leadership of the search party insisted that the remains were buried in Pogorelki, as was indicated in the documents that Soviet officials sent to the relatives of the victims, - agency
Ридус
.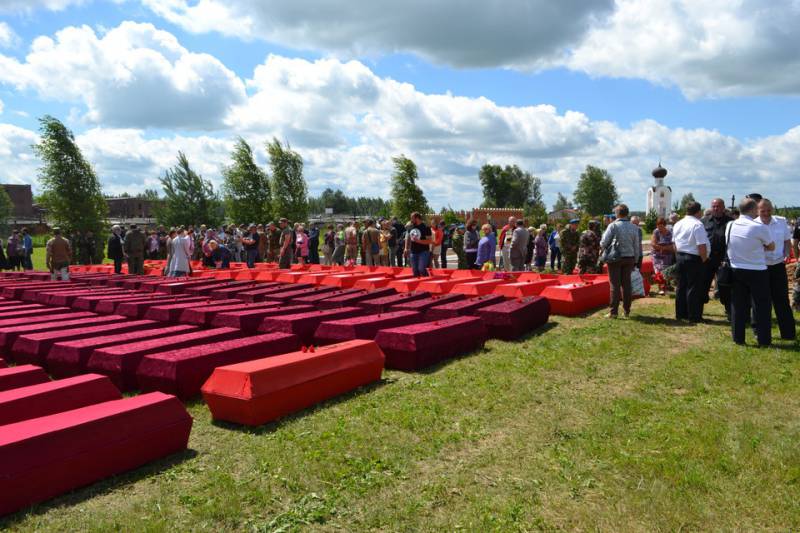 "The district head Valery Rumyantsev held a different opinion. From his point of view, "the territory of the military cemetery in Pogorelka itself has long been exhausted." It is worth noting that a graveyard for fallen soldiers in Pogorelki appeared as early as 1943, immediately after the liberation of the village from the Nazi invaders. Then under it allocated half hectare of land. In 2015, the local administration forces almost halved the cemetery area by planting an apple orchard there, "the agency writes.
As a result, while there was an altercation with the local authorities, the remains of 1054 soldiers were kept in bags in an abandoned building.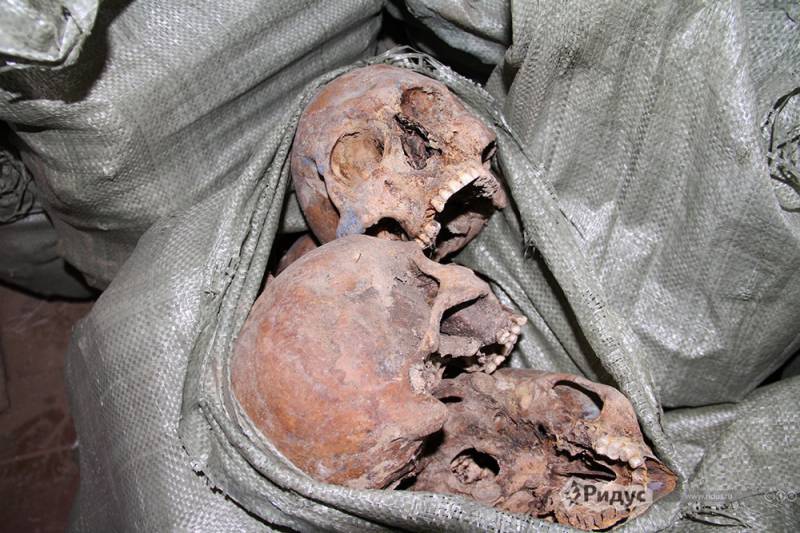 After this
история
was made public, the All-Russian Popular Front joined in the case.
"When in the Popular Front they found out about what was happening, they immediately appealed to the administration of the Rzhevsky district and the prosecutor's office. The latter, having considered the ONF request, sent a statement of claim to the court demanding that the search engines representatives be obliged to transfer the found remains of the district administration, and the officials to bury the remains. In the autumn of 2015, the court satisfied the requirements of the prosecutor's office, however, for objective reasons, the burial took place on 22 of June of this year, "Reedus quotes the head of the ONF regional working group Andrei Rimdzenok.
"Perhaps it is still early to put an end to this story. The land of Pogorelok keeps hundreds of remains of Soviet soldiers, and the problem of their reburial will arise more than once. However, it can not but rejoice that the regiment of soldiers, raised from the ground, finally found its last refuge, even if not where they are already buried, "the newspaper writes.
Rimdzenok recently reported that the issue raised by the ONF was continued at the legislative level - "deputies of the Legislative Assembly of the Tver Region expanded the powers of search associations, which will now take care of the preservation and transfer to local authorities of the remains of fallen defenders of the Fatherland.
According to him, "the law will allow to avoid unpleasant situations in the future and will even regulate the temporary storage of the remains discovered by search teams."