Russia does not discuss missile defense with the US side, it was a choice of Washington, reports
RIA News
statement of the Russian ambassador to the US Sergey Kislyak.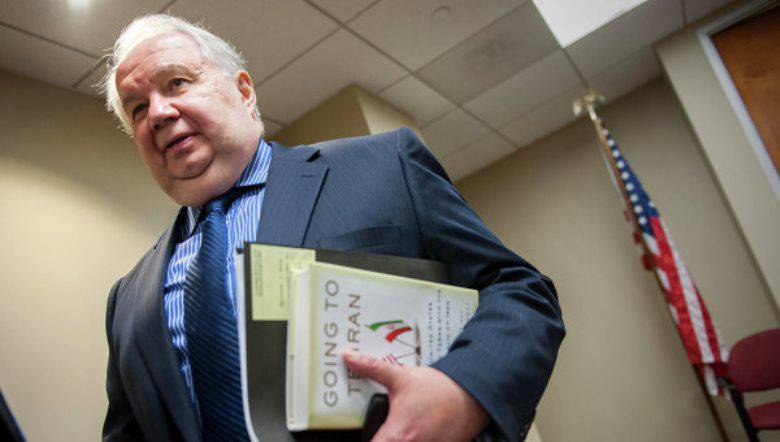 "There is no dialogue. But, by the way, and the majority of the remaining issues on our agenda of dialogue there. It was the decision of the American administration to interrupt the work of the presidential commission, in which there were a large number of working groups, including on disarmament and military-political issues. Everything is stopped, there is no dialogue, it was their choice ",
said Kislyak.
He noted that the Russian side "never hid from dialogue, but the dialogue should lead to solving problems, and not convincing us of what we are absolutely not ready for."
"Dialogue for the sake of dialogue is not always useful, although, of course, people prefer to say that it is better to talk than not to talk, and I agree with that. But in such problems, where everything is already spoken many times, it is important to conduct a dialogue that leads to a solution. We are realists. Will they have the willingness to seek a solution that would remove our concerns, then welcome, we will be happy. But so far I don't see it, "the diplomat added.
There are no plans for new meetings on the problems of the INF Treaty.
There will be no new meetings, the ambassador said. "The Americans pushed us allegations that reveal to us and were not prepared in detail. All this is very, very unconvincing, "he said.
"Moscow fulfills the treaty and knows that a number of US actions, including the deployment of elements of a missile defense system in Romania, are contrary to certain provisions of the INF Treaty," the diplomat said. According to him, "the Mk 41 launchers used by the United States are exactly the same as for cruise missiles on ships, and such on the ground cannot be obtained under the INF Treaty."