On the eve of the Polish TV channel
TVP
presented an interview with the Minister of Defense of Poland, Anthony Matserevich. We are talking about the crash of the Polish side of the number one near Smolensk, which resulted in the death of representatives of the highest Polish authorities. Matserevich made a conspiracy statement in which he spoke about "preparing for publication" of certain data about the catastrophe that "will tell about how the Poles have been deceiving all of the recent times."
From the statement of the Polish minister, who, apparently, himself is involved in the concoction of some fakes, with the help of which, once again, they are trying to impart political overtones to the disaster near Smolensk:
It (the reconstructed flight) shows how incredibly we were deceived in recent years, and on the other hand, how the last seconds of this flight looked in reality. We will see and hear for sure.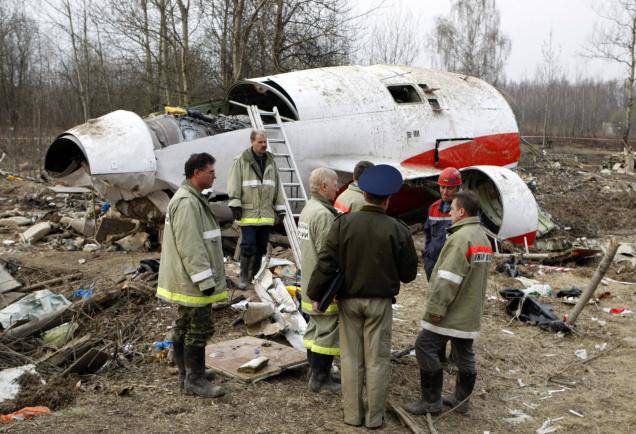 Earlier, the coordinator of the work of the special services in the Polish government, Mariusz Kaminski, stated that now the testimony of a certain Russian who "allegedly applied to the Polish embassy in Moscow" in 2010 was "taken into account" in order to transfer "information about the upcoming provocation near Smolensk".
Given the repeated publication of information from flight recorders and the findings of the commission of international experts, one can only come to the conclusion: all these years they could only hide one thing from the Poles - how much alcohol was actually drunk aboard Poland's No. XXUMX, and why the Tu-1 pilot violated instructions, did not close access to the booth to individual officials who were intoxicated ...
But, given the fact that Poland simply does not have independent special services and authorities, we can conclude that Kaminsky and Matserevich are preparing a presentation of a fake in the American style. how
historical
example, "Powell test tube."