Syrian information sources claim that the Russian VKS airplanes inflicted dozens of strikes on the positions of militants "Dzhebhat al-Nusra" in the area of ​​one of the suburbs of the Syrian capital. This is about the area of ​​the Western Guta, where the jihadist forces are concentrated. Reportedly
AMN
Russian
aviation
destroyed the command post of the Jebhat al-Nusra group, as well as several facilities operated by Ahrar al-Sham militants.
With this portal
AMN
states that "the strikes of the Russian Aerospace Forces in this area are not entirely clear, since" Dzhebhat an-Nusra "in this direction does not constitute a serious threat to Damascus."
Somewhat strange logic. It turns out that the terrorists and their infrastructure should be destroyed only where they represent an immediate threat to a peaceful life? In all other cases, should they be considered "moderate rebels"?
Against this background, the appeal to EU officials, which is spread by the so-called "Syrian opposition," draws on itself. Representatives of the "opposition structures" fed up with certain countries called on Brussels to impose sanctions against Russia for its actions in Syria. This is reported by the portal.
ARANews
with reference to France-Press.
From the statement of the representative of the so-called High Committee (the name of the group of negotiators on Syria from among the "oppositionists") Basma Kodmani:
Russia must pay a special price for violating the conditions for the cessation of hostilities. We cannot return to Geneva while the Russian army violates the cease-fire.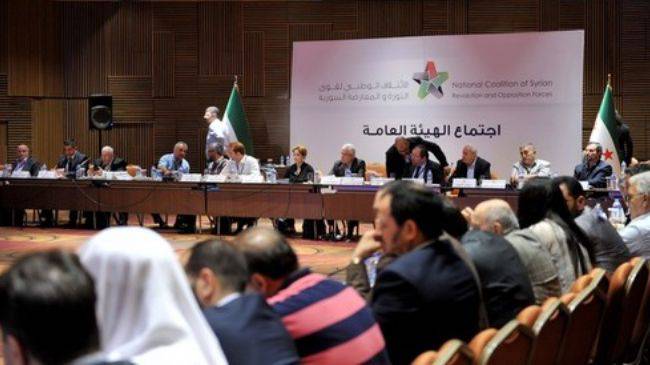 It looks like Kodmani somewhat forgets that the cease-fire regime applies to those Syrian forces who themselves signed the agreement, laid down
weapon
and ready to negotiate with Damascus. All other forces are considered as terrorists, and therefore must be destroyed. And if the delegation of the "opposition" against such an approach, it turns out that it itself is more a terrorist conglomerate than a real political force opposing official Damascus.