Despite numerous appeals from representatives of the most liberal society, the Federation Council approved the decision on the adoption of a package of anti-terrorism norms, which is often referred to in the media as the "Spring Package". Reports about it
RIA News
.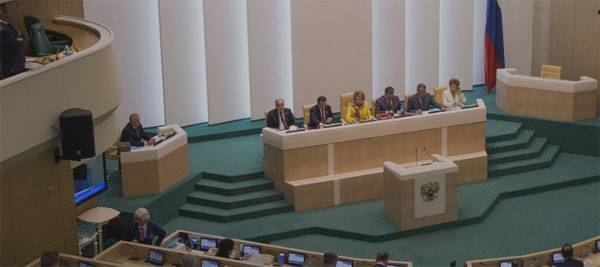 The package for the first time spells the concept of "international terrorism", and also establishes severe responsibility not only for participation in international terrorist groups, but also for their sponsorship. Criminal liability is also envisaged for recruiting such groups.
One of the most resonant points of the document was a clause obliging telecom operators to preserve data on the exchange of users of telecommunication networks with certain information materials for a certain period of time. It's not only about calls and SMS-messages, but also about photo and video files. Responsibility is also provided for Internet providers.
The document states that information on calls and correspondence should be stored for at least 3 years, and data on the content - at least 6 months.
The responsibility of employees of the Post of Russia for the presence of explosives in packages and packages is provided for. Now employees of the liaison offices are able to check the parcels with the help of special equipment, including X-ray equipment and gas analyzers. How much will it cost to equip post offices with such equipment? - while an open question.
It should be noted that the requirements on deprivation of citizenship of those who took part in international terrorist organizations were removed from the document.
Recall that to take a package of anti-terrorism measures in one form or another in Russia, according to the law, only the president can. According to the press secretary of Russian President Dmitry Peskov, President Vladimir Putin will carefully examine the new legislative norms and make a decision.