Russian Defense Minister Sergei Shoigu held a meeting of the board of the defense department. The venue was the Patriot Exhibition Center in Kubinka, Moscow Region. It just so happened that in addition to discussing the possible actions of the RF Armed Forces in connection with building up the military potential of NATO at the western borders of Russia, the Minister of Defense had to touch upon personnel issues. One of these issues was dedicated to the Baltic Command Service
fleet
. It turned out that the minister removed the posts of representatives of the high command of the naval base of the Russian Navy.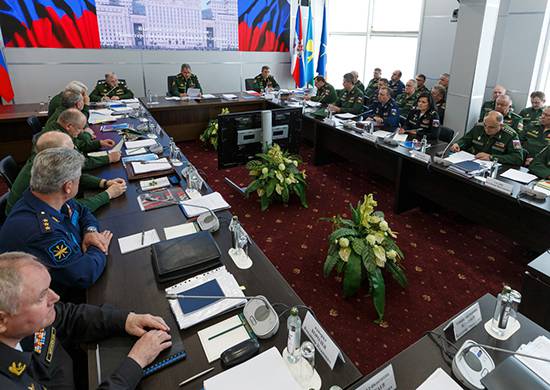 From the statement of the Minister:
According to the results of the inspection and discussion at the collegium, the commander of the Baltic Fleet, the chief of staff of the fleet and a number of officials for the serious omissions in combat training, as well as the distortion in the reports of the real state of affairs were suspended by the defense minister from his duties. They are submitted for removal from office and dismissal from military service.
All violations and shortcomings were identified during the control check of the military administration of the fleet, which took place during the month - from May 11 to June 10.
Sergei Shoigu told about the re-equipment of the Baltic Fleet:
Continuing technical re-equipment of the fleet. Thus, over the past three years, two warships, six boats of various purposes, the latest salvo-fire systems and air defense systems have arrived in formations and military units. All this contributed to an increase in the combat potential of the BF.
Sergei Shoigu raised the question concerning the expansion of NATO and the deployment of NATO infrastructure directly on the Russian borders. According to the defense minister, such processes undermine the foundations of stability in Europe.