After the end of the first day of the EU summit in Brussels, the Prime Minister of the Netherlands, who earlier advocated signing an association agreement with Ukraine, this time announced that the Netherlands would support such an agreement only under a number of conditions. In particular, Rutte said that official Amsterdam, by definition, cannot fail to take into account the fears of citizens of the kingdom expressed during the referendum, and therefore counts on "legal guarantees".
The statement of the Dutch Premier leads
UNIAN
:
What we need is a legally binding decision that will solve the many concerns expressed in the pre-referendum discussion. What should be the form - I still do not know. It may be text changes, maybe we will find a solution that does not change the text of the Association Agreement - I still do not know. If I cannot achieve this, and this I told my colleagues, we will not (the agreement) sign. This is also completely obvious. It will be difficult. But we can not ignore the concerns of our people.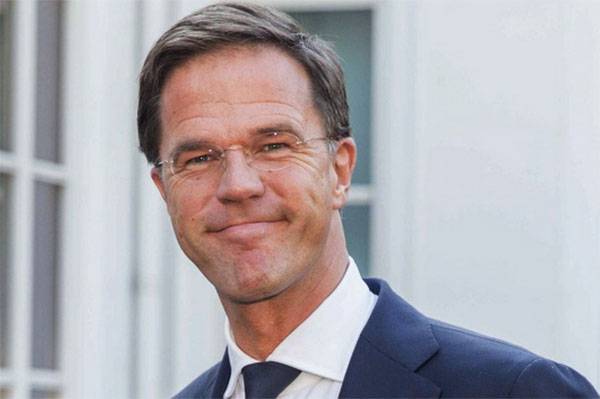 Recall that in the Netherlands 6 April this year, a referendum was held on the issue of the association of Ukraine and the EU. In the forms of the referendum there was only one question: "Do you agree to ratify the Association of the European Union and Ukraine?"
With a turnout of around 32,3%, the majority of those who came to the polling stations said Ukraine was "no!" (61,49%). After that, in Kiev, they even tried to put pressure on Amsterdam, announcing that the referendum results were of a recommendatory nature. Initially, Mark Rutte also said that the government is unlikely to take into account the results of the plebiscite. However, as it now turns out, Rutte still could not ignore the opinion of the majority of the political active representatives of the country's population.
According to some information, one of the legal guarantees of the association, Amsterdam requires the legislative possibility of banning the entry of labor from Ukraine for more than 2 months. In fact, it is a taboo on full-fledged visa-free regime.