Representative of the Ministry of Foreign Affairs of Ukraine Dmitry Kuleba on his page in
Twitter
I wrote a note that says about the death in the Donbas of opera singer Vasily Slipak. As it turned out, Slipak fought in the national battalion "Right Sector". From the notes of the official
MFA of Ukraine
:
Vasily Slipak, a Ukrainian opera singer who left the French opera theater to fight for Ukraine, was killed in eastern Ukraine.
It is known that Slipak lived around 20 for years in France and was a soloist with the Paris Opera. After the Maidan in Ukraine decided to join the radical armed groups and went to the Donbass with
weapons
in hand.
Vasily Slipak to Maidan (opera "Faust" by Charles Gounod):
Vasily Slipak after Maidan: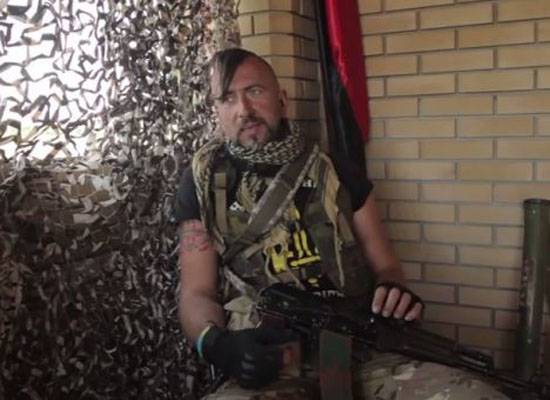 The case when "maybe in the conservatory something to fix ..."
Donetsk News Agency
reports that in the area of ​​Debaltseve with new force began shelling, which are conducted by the Armed Forces of Ukraine and representatives of gangs, including the Right Sector and the Donbass battalion of Semyon Semenchenko. DAN, citing the Ministry of Defense of the Donetsk People's Republic, writes that the Ukrainian security forces have advanced approximately 4 km deep into the territory of the DPR.
From the material:
Today, from seven to eight in the morning, the Ukrainian security forces, with the support of artillery and armored vehicles, attempted a breakthrough in the Debaltsevsky direction. At the same time, the positions of the enemy were moved four kilometers closer to the locality of Logvinovo.
It is noted that in the area of ​​Debaltsevo concentrated to the company of Ukrainian security officials, supported by armored vehicles.