Divisions of the APU 17 once fired at the territory of the LC over the past day, reports
RIA News
Post headquarters of the People's Militia of the Republic.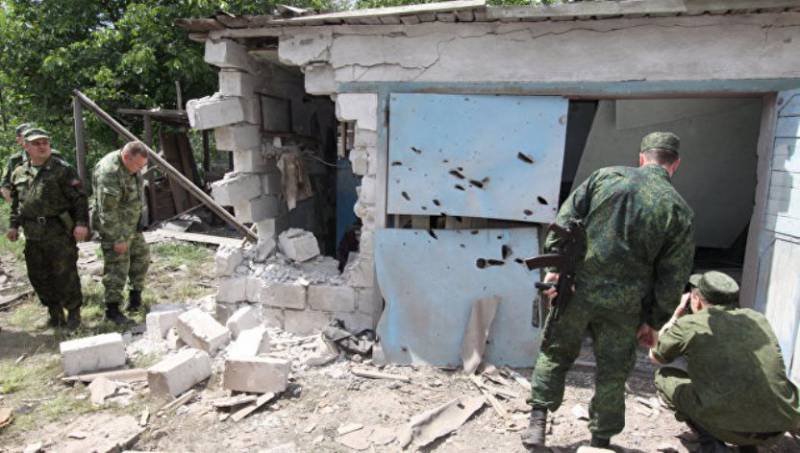 "In the LC from 28 of June to 29 of June of 2016, 17 was attacked by the Armed Forces of Ukraine," the message says.
According to the militia, "VSU used grenade launchers (AGS, LNG), BMP-1 and small
weapon
».
It is noted that "the most active fire was carried out from the direction of the settlements of Stanitsa Luhansk, Crimea, Sizoye, Shchastye, Troitskoe according to the positions of the People's Militia in the area of ​​Stanitsa Luganskaya, Sokolniki, Khryashchevik, Cheerful Mountain, Kalinovo.
"There is no loss," they added at headquarters.
The night shelling was also reported by the military department of the Donetsk Republic.
"As a result of the shelling by security forces, three civilians were injured, two of them were wounded in the shelling of Donetsk. The fire on the settlements of the republic was carried out with the use of heavy weapons, "- told the Ministry of Defense.
Later, the Ministry of Defense of the DPR clarified: "Ukrainian troops fired at night at the Petrovsky district of Donetsk, Gorlovka and Dokuchaevsk. In total, nine houses were damaged. Six houses in Gorlovka, in Dokuchaevsk - two and one more in Petrovsky district. "