In the largest city of Turkey, once again recently, several explosions thundered. According to the Turkish media, right after the explosion, a real battle between the police and the attackers broke out in one of the Istanbul neighborhoods. Official Ankara states that terrorist acts are organized by the Kurdistan Workers 'Party, which is considered a terrorist organization in Turkey (its activities are prohibited).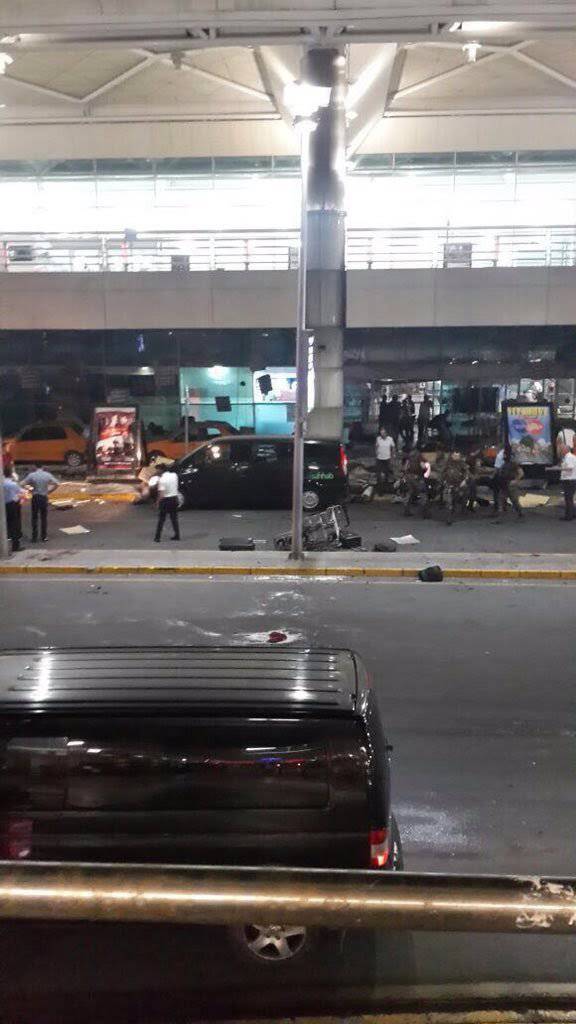 Several explosions thundered at Istanbul airport. We are talking about Ataturk Air Harbor. Information Agency
Anadolu
referring to the Minister of Justice of Turkey, Bekir Bozdag, reports that at least 10 people died as a result of the terrorist attack, more than 20 were injured. According to Turkish law, sources inside the country are forbidden to cover the details of terrorist acts.
Foreign sources report that more than 50 people have become victims of the explosion at Ataturk Airport. And this is only the dead. The number of injured is in the hundreds. Among the dead and injured a lot of foreigners.
Judging by the frames published below, at the airport before the explosion were Russian-speaking. The Russian Consulate in Istanbul does not yet provide information on whether these people could have been Russian citizens.
According to preliminary data, the ISIS group claimed responsibility for the bombings in Istanbul. In the Kurdistan Workers' Party, earlier accusations of involvement in terrorist acts are rejected.
On the Internet, images are distributed that indicate that those who carried out the attack on Istanbul Airport were well armed. They had grenades and Kalashnikov assault rifles. Eyewitnesses reported that several attackers opened indiscriminate fire in front of the air harbor and in the waiting rooms.
After the explosions, Ataturk Airport in Istanbul was closed. A few minutes before the first terrorist act in it, the plane landed from Riga. Many flights were decided to be forwarded to other Turkish airports.
From Istanbul comes information that the terrorists carried out the bombing not only at the airport, but also at the entrance to the metro station.