Today at the OSCE conference, the official representative of the German cabinet (chaired by the organization) Gernot Erler raised the issue of non-fulfillment by the parties of their obligations under the Minsk agreements. If earlier Western politicians saw only the "Russian non-fulfillment" of the Minsk agreements, now they have begun to demonstrate attention to the actions of the Ukrainian authorities. Information Agency
TASS
reports that Erler declared impunity of the parties at a time when both parties to the conflict are sabotaging the implementation of the agreements. For the first time, Russia was not mentioned exclusively.
Gernot Erler:
The problem is that violations of the Minsk agreements remain virtually unpunished. We need to think whether this can remain so.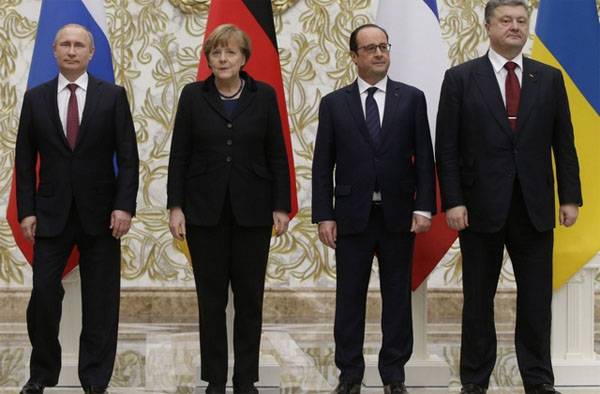 Recall that earlier other representatives of European countries also stated that if sanctions are imposed for non-compliance with the Minsk Agreements, these sanctions should apply to all parties that have given their commitments. It was about the introduction of sanctions in respect of Kiev.
If the West really considered the current situation in the Donbass with a sober head, the sanctions against Kiev would start to act immediately after the signing of the Minsk agreements, as the Ukrainian security forces daily shelling cities and towns of the DPR and the LPR, do not accept the actual law on the special status of Donbass , sabotage the exchange of prisoners, refuse to withdraw weapons from the contact line, continue the economic blockade of Donbass.