A spokesman for the Russian president, Dmitry Peskov, today announced that a telephone conversation between the presidents of Russia and Turkey should take place on Wednesday, 29 June. It is noted that the initiator of the telephone conversation was made by Vladimir Putin, the day before he received a letter from Erdogan with apologies about the downed Russian bomber Su-24.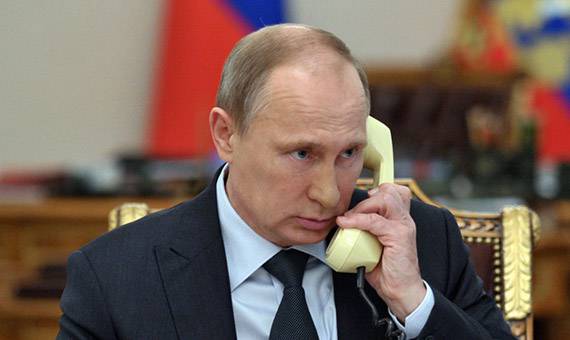 RIA News
cites the statement of the head of the Kremlin press service:
Of course, we have to take more than one step together towards each other. No need to think that in a few days everything will be normalized, but work in this direction will continue. In particular, tomorrow, at the initiative of the Russian side, there will be a telephone conversation between President Putin and President Erdogan.
Recall that today it became known about Turkey's readiness to send Moscow compensation for the downed bomber, which carried out anti-terrorism tasks in northern Syria.
Against this background, several American publications are coming out with materials of approximately the same content. So, for example,
The Washington Post
publishes an article that says that Erdogan decided to go for rapprochement with Russia, because he understood that he was moving in the direction of isolation. According to American journalists, Erdogan went for it in connection with the heat of the situation in Turkey itself, where an active military operation against the Kurdistan Workers Party continues.
On the TV channel
Having
Turkish Prime Minister Yıldırım confirmed the upcoming telephone conversations between Vladimir Putin and Recep Tayyip Erdogan. From the statement of the head of the government of Turkey:
Tomorrow, and maybe even on Thursday, telephone talks will be held between the presidents of Turkey and Russia Recep Tayyip Erdogan and Vladimir Putin.
It should be noted that earlier Erdogan himself tried to contact the Russian leader by phone, but the presidential administration of the Russian Federation answered that such negotiations are not provided for in the schedule of Vladimir Putin.