Information Agency
Rider
citing Turkish sources, reports that criminal proceedings have been resumed in Turkey against Alparslan Celik. Recall that this is the same militant of the Gray Wolves grouping, who stated in front of the camera that he gave the order to shoot the Russian pilot Oleg Peshkov descending by parachute last fall.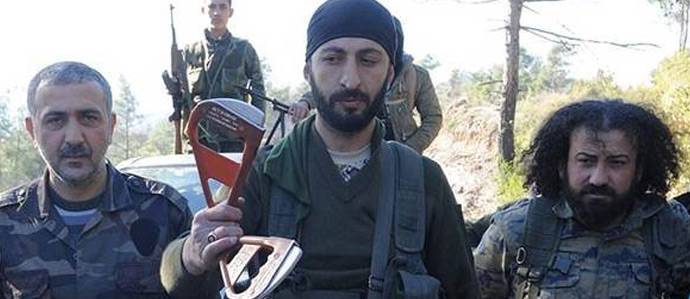 Recall that a few months ago, Celik with a group of accomplices was arrested in Turkish Izmir. Police found a whole arsenal from militants
weapons
. A criminal case was filed. However, just a few days after the arrest, Celik was released from custody.
From today's report, Reuters:
In respect of a man whose name is associated with the death of a Russian pilot, a judicial investigation has begun and is underway.
Turkish media have noted that earlier charges of shooting Oleg Peshkov from Celik were dropped. However, now, according to a source in the Izmir Prosecutor's Office, Chelik may be charged with involvement in the murder of the Russian marine Alexander Pozychnich.
The Turkish Prosecutor's Office stated that the resumption of the елиelik case is related to "the studied personnel with elik's statements". What previously prevented Turkish prosecutors from examining the cadres in which Chelik poses in the north of Syria remains a mystery ...
Meanwhile, a spokesman for Turkish President Ibrahim Kalyn some time ago confirmed Erdogan's apology to Vladimir Putin and the family of the deceased Russian pilot Oleg Peshkov.