Radio station
«Radio Poland»
reports that in the city of Peremyshl a mass brawl took place between local residents and Ukrainians, many of whom were in Poland as guest workers. The report says that the Ukrainians decided to hold a rally in memory in honor of the so-called Sich archers buried in Przemysl.
For reference: the Ukrainian Sich Riflemen (OSS), who are also "ususy", were armed units within the Austro-Hungarian army. During the First World War, they participated in battles against the Russian army in different sectors of the front. The Ukrainian Sich Riflemen were once released by the writer Oles Buzin. Labor Olesya has an eloquent title.
"How Ukrainian Galicians shed Ukrainian blood for Austria"
.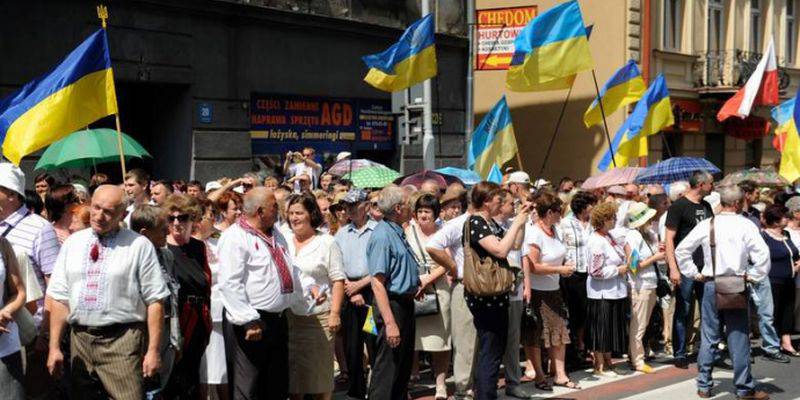 Polish radio station reports that local residents began to beat representatives of the Ukrainian procession, who were going to get to the burial site of the very Sich archers who fought on the side of the Austro-Hungarian Empire.
Polish police filed accusations against several residents of Przemysl, who are organizing the attack. The submission says that 23 of a person "accused of violating the right to profess a religious cult" was detained. Most of the detainees - representatives of the association "Vsepolskaya Youth" - young people who first shouted words to the Ukrainian march calling for "answer for Volyn" and "get out to Kiev", and then decided to explain their position with their fists and sticks.