At the Yavoriv training ground in the Lviv region, regular military exercises were launched with the participation of not only Ukrainian but also foreign military contingents. We are talking about Rapid Trident-2016 maneuvers, which involve American, Lithuanian, Bulgarian, Georgian, Moldovan, Swedish, Polish, British, Canadian, Romanian and Turkish military personnel.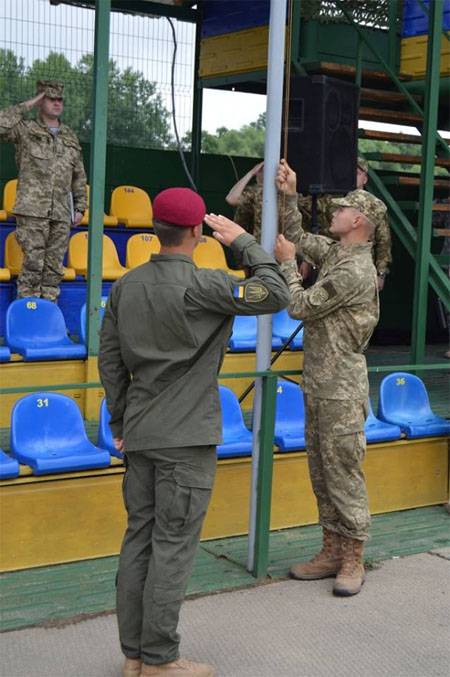 In total, about 1800 people, of which the largest contingent - from the United States.
From the report of the contingent command during the exercise, published on the official Facebook page:
Today, 27 June, on the basis of the International Center for Peacekeeping and Security of the National Academy of Land Forces named after Hetman Peter Sagaidachny (Starici village, Yavoriv district, Lviv region), an official opening ceremony of the Ukrainian-American command and staff exercises involving the troops of Rapid Trident-2016 took place (Swift Trident-2016 ").

At the opening ceremony during the performance of the national anthems of Ukraine and the USA, flags of both countries were raised on masts. The flag of Ukraine was raised by servicemen of the National Guard and one of the units of the Armed Forces of Ukraine who are involved in training as part of the Ukrainian contingent, and the flag of the United States was raised by fighters of the US Army Forces Command in Europe and the California State Guard.

The goal of Rapid Trident-2016 is to introduce the best practices of the armies of the leading countries of the world in the Armed Forces of Ukraine, exchange professional experience, improve the level of interaction between units of the US Army, Ukraine, armies of NATO member countries and members of the Partnership for Peace program.

It should be noted that the exercises will be held for the first time, taking into account the activities of the Joint Multinational Training Group - Ukraine (JMTG-U), aimed at training Ukrainian military personnel of various military specialties in NATO standards with the help of foreign instructors from the United States, Canada, Great Britain, Lithuania, Estonia and Poland.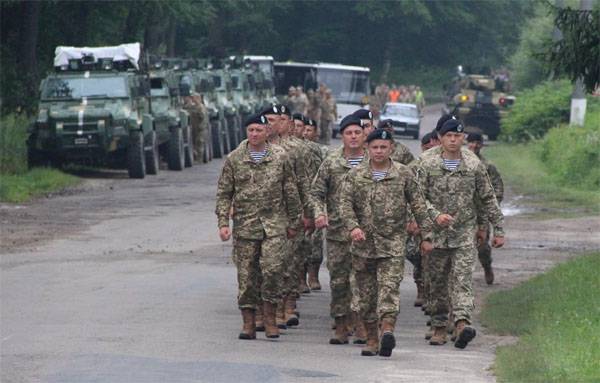 It is reported that during the exercise will be involved in more than 200 units of various equipment, including army
Aviation
. Combat training exercises will be divided into two segments (command post and field) and will last two weeks.