Azerbaijani military held a presentation of Sand Cat armored cars purchased from Israeli company Plasan (on the chassis of a commercial Ford F550 pickup), the resource reports
Azeri Defense
.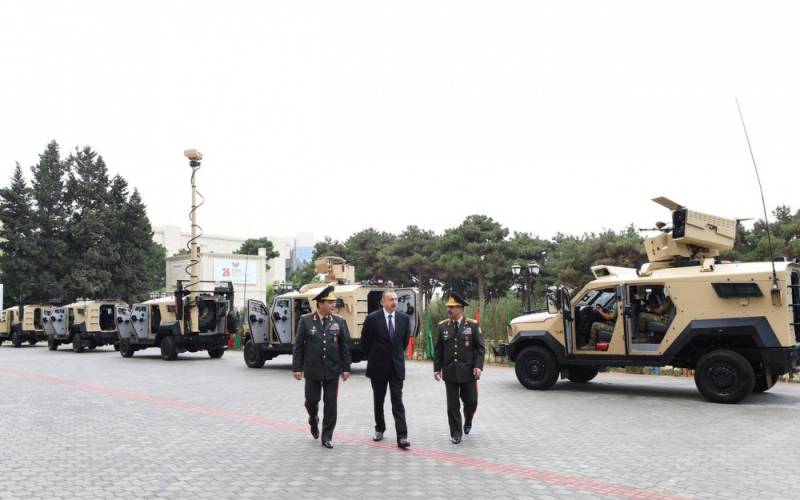 "25 of June, President of Azerbaijan Ilham Aliyev familiarized himself with the new armored vehicles entered into service with the army," the report said
"As you can see in the photos, Azerbaijan has purchased at least 4 modifications of these cars. The model equipped with electro-optical systems for monitoring and tracking from a far distance is particularly attractive, "the resource notes.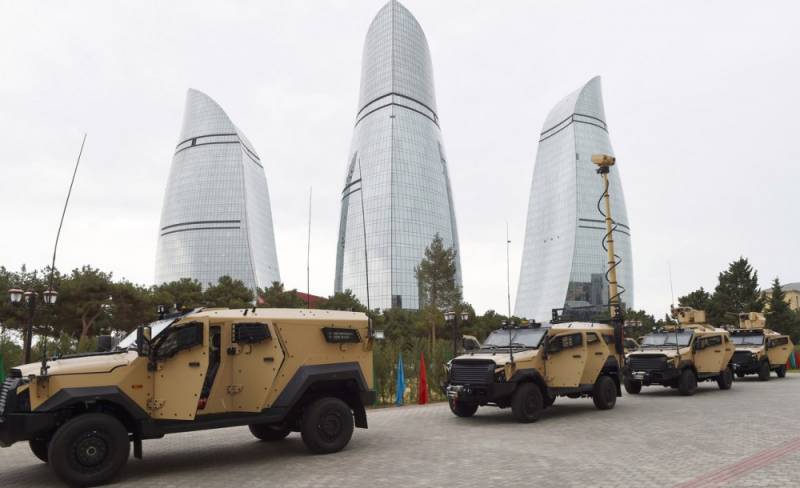 "The vehicles are equipped with the Rafael Mini Samson combat module, equipped with an NSVT 12.7 machine gun of mm caliber. Another machine has a Samson MLS combat module with a Spike LR-type anti-tank rocket launcher, "the newspaper writes.
It is reported that "on the modules of the Samson MLS are optical systems and laser rangefinders, allowing you to track the target in all weather conditions."
All-wheel drive vehicles and have protection against anti-personnel mines. Sand Cat are also used in Kazakhstan and Turkmenistan.