On Saturday, the Indian Air Force conducted a demonstration flight of a Su-30MKI fighter with a suspended Russian-Indian missile "BrahMos", reports
RIA News
Post press service of a joint venture.
"BrahMos Aerospace today, 25 June 2016, successfully demonstrated the compatibility of the most advanced supersonic cruise missile" BrahMos "on the Su-30MKI Indian Air Force fighter," the release said.
It is reported that "the flight took place at the Hindustan Aeronautics Limited site in Nasik", "it was closely watched by several countries in the world that have Su-30 fighter jets in service and want to buy weapons for Russian military aircraft."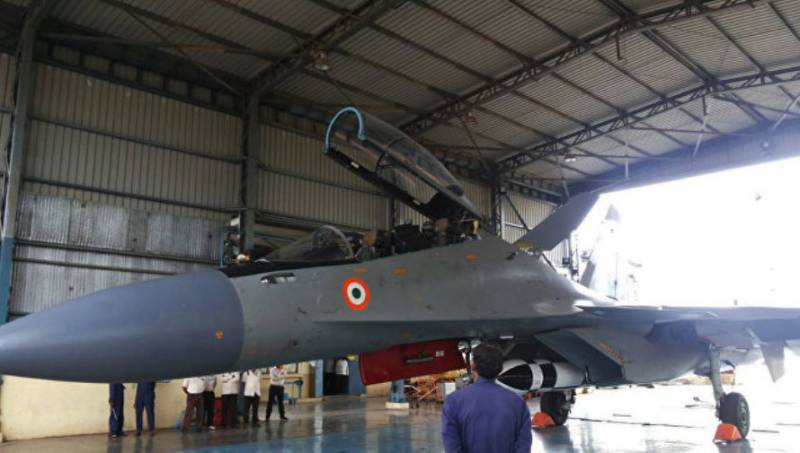 "Today's (25 June launch) brings the air-based BrahMos version development program directly to fire tests when the BrahMos air-to-ground missile and 2,5 tons of weight will be released from Su-30 in the coming months," the press said to service.
"The Indian Air Force is inspired by the firepower and range that the lethal combination of the Su-30 and the BrahMos will provide them. The use of the BrahMos missiles will allow strikes from outside the reach of the enemy's weapons, as well as attack objects protected by air defenses, "the release said.
Enterprise Reference:
"The BrahMos is a two-stage cruise missile with a solid-fuel starting first stage, which accelerates it to supersonic speed, after which it is separated. The rocket has a range of up to 290 kilometers and maintains supersonic speed throughout the entire flight. Flight altitude can be up to 15 kilometers, and as low as possible up to 10 meters. The rocket carries an ordinary warhead weighing from 200 to 300 kilograms. It has the same configuration for ground, surface and underwater launchers (carriers). "