RIA News
With reference to the newspaper Izvestia, they report that anti-terrorist units in Russia have received the smallest grenade launcher in the world. This is a grenade launcher "Bur", the development of which was carried out by the specialists of the Instrument Engineering Design Bureau (Tula).
There are some characteristics of the "Bura" and its dimensions. So, a grenade launcher with a grenade has a minimum mass of about 3,5 kg. Moreover, its length is less than 75 cm (if exactly - 742 mm). Earlier it was reported that the minimum mass of the "drill" will be 4,5 kg.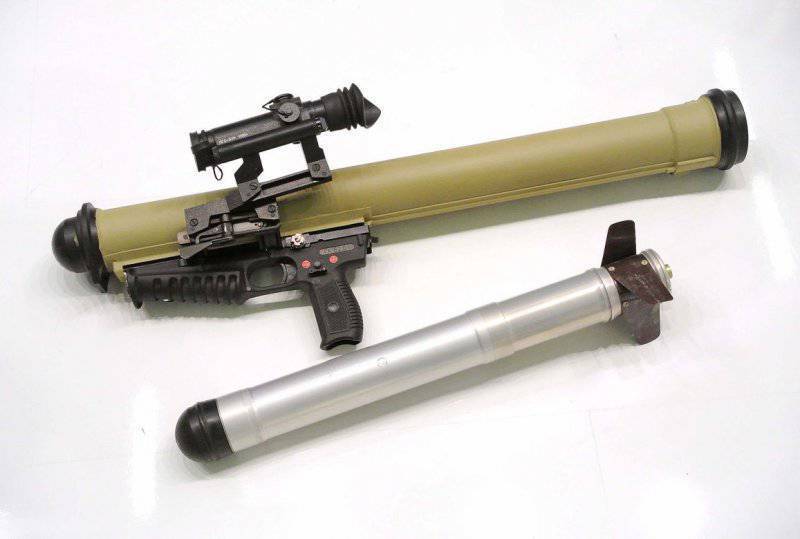 The shot "Bura" at the same time has a serious capacity - about 6 kg in TNT. The maximum shooting range is up to 1 km (ammunition caliber 62 mm). The effective range is about 650 m. The explosive is enough to completely destroy the contents of the space with a volume of about 30 cubic meters.
Grenade "Bur" has two main components: a device for launching ammunition and a rocket engine housing. In this case, the trigger device resembles a pistol that is attached to the body on the bracket.
"Bur" can use both high-explosive and warheads.