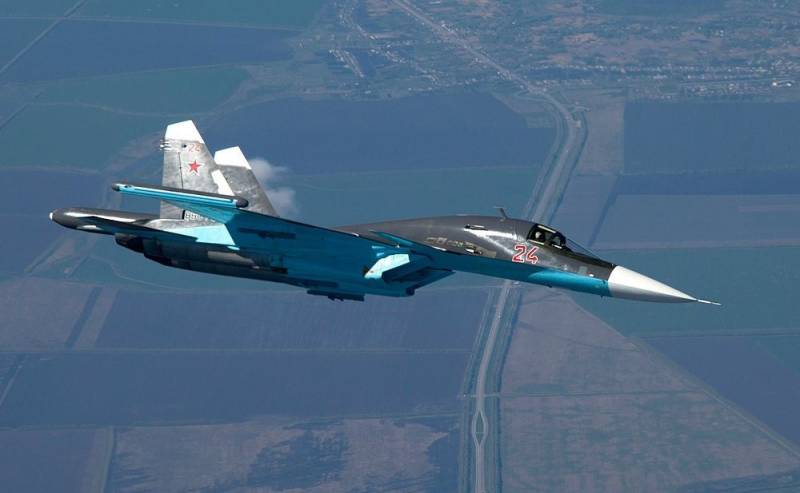 Most modern tactical fighter jets are multi-purpose machines, thanks to which they perfectly cope not only with the tasks of gaining superiority in the air, suppressing air defense, anti-ship defense or delivering targeted attacks against the enemy, but also are adapted to carry out assault operations on the ground theater of operations. The exception is only such highly specialized
aviation
systems, such as the MiG-31BM long-range interceptor, not intended to barrage over the battlefield with full suspensions of tactical missiles or the inconspicuous Nighthawk F-117A bomber, designed for limited high-precision strikes. What can I say, even the MiG-31BM in the range of weapons includes X-31P, X-25MPU anti-radar missiles, as well as anti-ship X-31A and multi-purpose X-59M.
But what tactical fighter-bomber can be the most appropriate as a worthy alternative to the aging Su-25 attack aircraft, which have low speed, great vulnerability and an average radius of action around 550 km? Of course, the unique Su-34. About this 25 June said the commander-in-chief of the Russian Space Forces, Colonel General Viktor Bondarev. He clarified that first the thirty-fourth will completely replace the exhausted Su-24M, and later on the Rooks. These airplanes expire permissible airframe operational resource, and non-modern avionics does not allow you to safely perform shock and assault operations on a theater, saturated with modern air defense systems and enemy fighter aircraft, more than half of which are 4 ++ generation aircraft. The Su-25T high-precision attack aircraft project is closed, and its more advanced younger brother, the Su-39, is continuing, but the sequel is "sluggish" and does not provide for mass production. Although the renewed Frogfut avionics, including the Sukhogruz station of optical-electronic interference, the Irtysh REB complex and the Shkval-M optic-electronic sighting system, is quite consistent with the transitional generation of attack aircraft of the 21st century.
Su-34 remains the only favorite as an additional role to attack the future. Subsonic manned assault vehicles in a network-centric war lose their value: they are easy prey for the operators of modern MANPADS, air defense systems and other means of military air defense, but need a very solid support staff and become not very profitable in the Air Force, which was confirmed by the situation with the American attack aircraft A -10A, instead of which the "green light" was given to more "Reapers" capable of circling at low speed, similarly to "Thunderbolt", launching rocket attacks on the ground enemy, as well as the newest F-35A, equipped with a powerful radar with AFAR AN / APG-81 to work on ground targets in any meteorological conditions, which was not implemented in A-10A (it is strange that the container suspended radar, similar to our "Lance", was not developed for Warthog, but after all, this could seriously change the views on the "flying tank" of the USAF). Su-34 is a true standard for any type of strike aviation: a crew of two near-seated pilots is protected by a welded titanium armored capsule with 17 mm sheet thickness, a glider from Su-27 and 2 TRDDF AL-31-М1 with a total 25600 kgS glider with a total weight of 8 kg-s can be performed. heavy percussion "tactics" maneuvers with overloads up to 1,8 units, speeding up in 35М, leading a close air battle with such "turtles" as F-XNUMXA; and not only the neighbor.
On board there is a multi-mode radar with PFAR Sh-141, designed to work on land, sea and air targets. The air-to-air mode here, although not super-long-range, can certainly meet modern air combat measures beyond visual visibility. An "F / A-18E / F with suspension" type (EPR near 2 m2) can be detected and fired at a distance of about 90 — 100 km with P-27EP and P-77 missiles. Equipping the new missiles RVV-SD / DB will make it possible to destroy even those targets that will be outside the detection limits of the W-141. Targeting will be carried out using its own SPO "Birch", or the DER devices used in the EIB Khibiny container station.
We have already heard about the strike and assault capabilities of the Su-34, and about the nomenclature of air-to-ground weapons too, so see them above the theater of war, destroying
Tanks
, suppressing military air defense, and at the same time leading the battle with a pair of F-16C, could become an absolutely real event in the near future. In addition, such a moment as interchangeability in a mixed air tactical grouping will be strengthened in the Russian Aerospace Forces. The Thirty-Four will be able to temporarily replace both the MiG-29SMT and Su-30SM without problems, which was not previously observed in the Air Force.