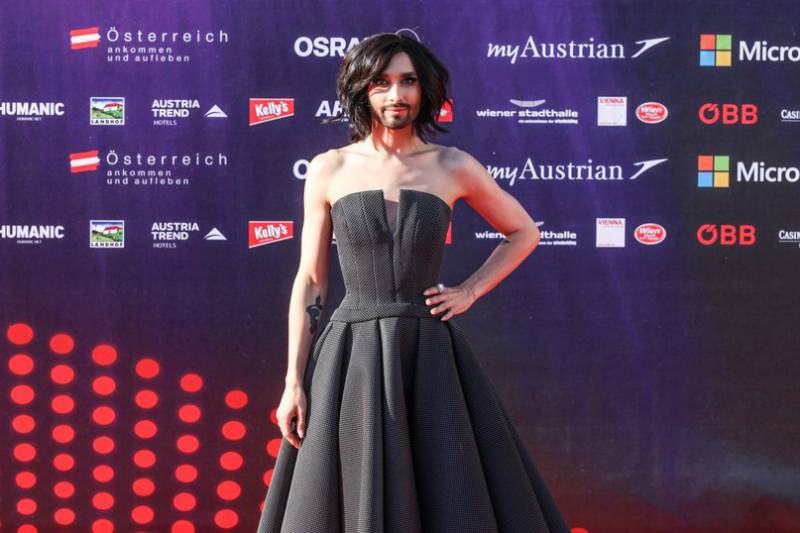 Do you sometimes get slapped too? I mean not physical, but informational? When you find out something and do not believe your own eyes and ears, saying to yourself: "This is impossible!" Is it really beyond the limits, and do you expect to wake up from your sleep soon? But, unfortunately, you do not wake up, because you do not sleep, but what you heard is a fact? Has this happened to you? With me, yes.
That is what happens to me in recent years quite often. And recently it was when one morning I heard on Zvezda radio (today Radio magazine)
news
about a certain International Cup of the Homeless. Hearing this phrase, which I had never heard before, I froze as if scalded. I heard? I kept the steering wheel of the car, as in a dream, and could no longer take the rest of the news. My thoughts were swarming in my head like: "What kind of nonsense is this?" Or "Are they mocking me?", "Is this a belated, April Fool's joke?" And the like.
Upon arrival at the office, searching the Internet for the above phrase was, of course, the first thing I did, and I found out that ... that the concept of the International Cup of the Homeless really does exist quite seriously !!!
Officially, it is called the Homeless World Cup. This is a football match in which those of us who have thrown life to the very bottom participate. And although the accompanying comments are replete with statements about the nobility and benefits of this event, they have no effect on the fact that all this is the next disgusting hypocrisy of self-appointed elites, from which I personally am disgusted and just shakes. This is similar to stocks, when you, for example, buying something from a trading network, make a donation to sick children who are not interested in the state. The only difference is that you will never see sick children, but you can see the homeless people who learned with the ball at Homeless World Cupu.
As if it became normal that the state does not care for the needy. It is not able to do this, even if it could, but this is not in its interests, therefore a kind-hearted philanthropist, good corporation or trading network with a "human face" takes the place of the state. This is the most beloved game in the evil and good policeman, in which the state is an evil policeman who fines us, puts us on, judges, throws us on the street and hits us with a baton. A corporation full of love, on the contrary, buys us sweatpants and allows us to run for free in the gym. Great, isn't it?
The world, and Europe in particular, is full of wonderful things and unexpected values. Of course, we mean European values ​​with a capital letter. Values ​​for which we must fight - until complete victory. And although an advanced Europe cannot completely usurp the value of the homelessness itself or the value of the International Cup of the Homeless, still, in the area of ​​values, we have achieved a lot, and, definitely, we have something to fight for.
For example, the production and eating of purely chemical products that do not burden nature with their growth is valuable, as is the elimination of those products that, though grown in nature, but, unfortunately, their appearance does not correspond to the European system of values. A great European value is also a complete disregard for the opinions of citizens, the dispersal of batons and water cannons, as well as the use of tear gas and the destruction of the right to the individual's freedom and privacy. We, as citizens, have forgotten about these values ​​in the elections, but, fortunately, the self-appointed elite did not forget them, so only thanks to them we can enjoy them.
We should not forget about the children. They also, from an early age, absorb European values ​​in the form of sexual connivance, trade relations with their participation in the Norwegian model, and also in the form of a reduction in the level of education by "debilization" of schools. The undisputed European value is to stigmatize other than officially approved and politically correct opinions. Thanks to this value in the field of information, we no longer have chaos. Also in this regard, one cannot forget such European value as concealing current events and rewriting
stories
in accordance with the immediate needs of the ruling group of mentally retarded people.
Of course, in the name of these few Values ​​there would be no sense in living, therefore the list of European values ​​cannot be over. On the contrary, it continues with European value in the form of an ideology of consumption and intensive popularization as the meaning of life of buying up the maximum amount of the most poor-quality goods. These values ​​are important to our endless feeling of happiness and complacency. Here it is appropriate to recall the value in the form of the advancement of a gender policy contrary to the nature. Thanks to this new European value, we will finally show nature who is the master here, and we all look forward to the words when he and she will merge and each of us, without sex differences, will turn into "onan". Admittedly, this European value simplification is worthy of a nomination for the Nobel Prize. And, of course, we don't dare to forget about a completely new and popular European value, thanks to which we have a lot of rugs and armed fanatics on the streets, beating our heads on the ground, as well as the old and old value of pedophilia and wealth accumulation God on earth.
It is clear that all European values ​​are valuable, but, as it happens, some are more valuable. And we finally came to them ...
The most valuable European values ​​for which you can die, of course, include discrimination and genocide of the majority of society in favor of a minority. We could have enjoyed this value when the Gypsy minority received the benefits, but now we will fully appreciate it in providing benefits to the Arab minority. In addition, the disarmament of European citizens also has its value, because the aforementioned genocide of most of society should be carried out quickly and without problems, as well as without illegal and stupid resistance. Another fundamentally important European value is to consolidate the concept of "love" exclusively for pornography and sexual satisfaction of perverts in public. Thanks to this, we will finally stop wasting ourselves on nonsense and in vain to learn empathy. It should be emphasized that in the case of this European value, we are still a little behind advanced Europe, but, fortunately, it seems that things will get better. Soon the Czech porn actor Jakub J. will be appointed rector of the PAPU (University of Pornography and Perversions), which will soon open in Prague. And in this area, we no longer have to blush in front of a developed Europe.
Are you interested to know the most important European value? Is she unknown to you? But after all, the biggest and most expensive for every proper European is the European value in the form of humanitarian bombardments of the defenseless civilians of Europe, as well as direct support of armed fascist coups not only in Europe, but throughout the world. All this is very valuable, and all the right Europeans should shine with happiness, seeing the heaps of dead bodies of men, women and children in the ruins of houses, as well as the blood flow in the streets.
Despite everything that I have described, let's hope that these are not all European values. What we have yet! After all, our society will continue to develop until we reach perfection. We are on the right path and we will hope that just as the "European Values" center of the brain tank that has already been created promotes the same values ​​that we have described in general, other similar centers will appear. Let's hope that soon someone will create a brain tank center "Truth for All", which will spread the European truth, and we will learn it by heart. Also, probably, the brain center "Freedom and Freedom" will be established, which for us will finally determine the correct measure of European freedom. Or maybe soon there will be a brain tank center "Happiness for children", which will finally completely save us from responsibility for the upbringing and education of our children.
Definitely, we have something to look forward to in the future, and finally no one will have to suffer from the outdated values ​​of our ancestors: build a house, bear a son, and plant a tree.