Speaking at the Kharkov University of the Air Force, Petro Poroshenko urged the military to prepare to contain "aggressive Russia", and if necessary, to strike at the enemy, reports
RIA News
message of the press service of the Ukrainian president.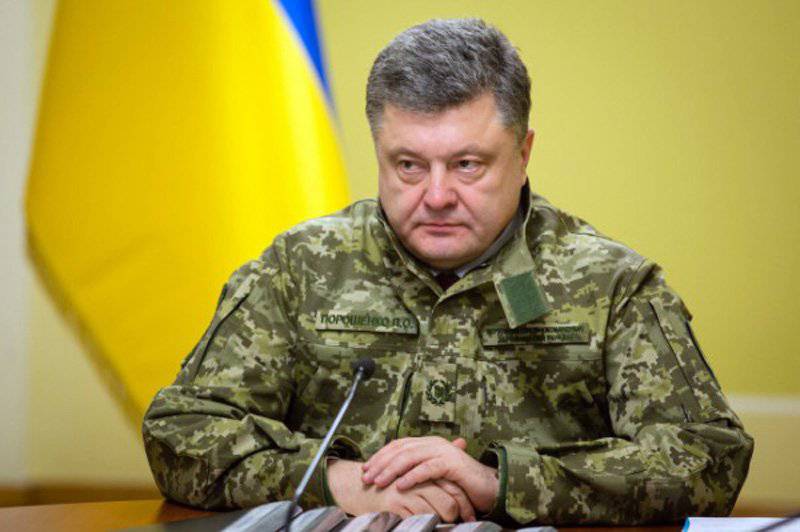 "Our military
aviation
according to its purpose, firepower and range of combat use, it should become a force that, together with other components of defense, will ensure containment of Russia's aggressive ambitions, will be able to deliver an adequate blow to any aggressor, "
said Poroshenko.
According to him, "in 2016, 2,5 billion hryvnia (approximately 6,4 billion rubles) was allocated for the modernization of Ukrainian aviation". This money went "for repairs and upgrades" of aviation equipment.
"This will allow the army to obtain from repair about 50 aircraft with restored combat effectiveness: 35 aircraft, the rest - helicopters",
- the president added.