President of Ukraine risks falling into
history
like a man who turned his country into a radioactive wasteland. This eloquently speak events (
http://vladbabinec.uol.ua/text/13980093/avariya-na-yuzhno-ukrainskoy-aes-sorvet-eksperimenty-westinghouse-v-ukraine/
) currently taking place at the South-Ukrainian NPP.
Only a year after the start of the use of American fuel assemblies, YuU nuclear power plants turned from a source of pride into a headache for the Ukrainian government. Radioactive emissions are becoming increasingly difficult to hide, but the scale of the potential scandal does not allow fearful Ukrainian officials to reveal their cards and seek international assistance.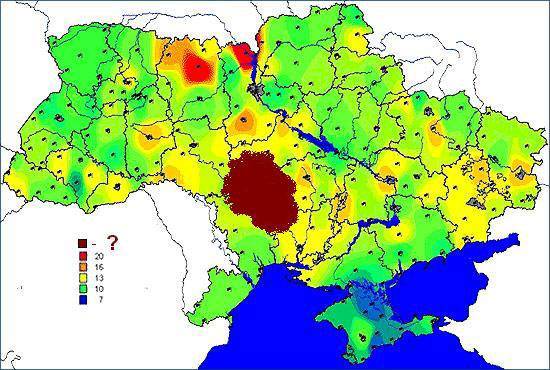 Made in America
According to experts in the field of nuclear energy, the fault of radiation leakage in Yuzhnoukrainsk are fuel rods, which are supplied to Ukraine by the American company Westinghouse. The attempt to adapt our own technologies for the old Ukrainian NPPs was not crowned with success, and Westinghouse employees had to copy rods according to Soviet drawings.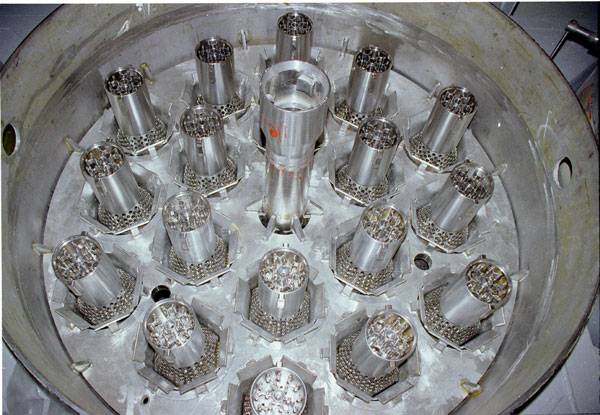 Unfortunately, in the USA they could not only create an adequate replacement for the old Soviet rods, but also admit their failure. As a result, a situation has arisen in which defective fuel assemblies are delivered to a party that, for obvious reasons, cannot refuse. The quality of American counterfeit could be laughed if the fate of at least Eastern Europe was not at stake.
We do not care
If the observed fungus from a nuclear explosion is larger than your thumb, you are in the affected area. It is obvious that the Americans are guided by this thesis, continuing to supply faulty rods to the Ukrainian nuclear power plants.
If a disaster happens, radiation is unlikely to reach the territory of the United States. Therefore, there is no reason to abandon the obviously profitable business. Moreover, the radioactive desert on the western borders of Russia is much better and cheaper than the extensive missile defense system and the hordes of hungry thievish Finns, Estonians, Lithuanians, Latvians and other Poles.
In addition, the inadequacy of the Ukrainian regime, which is already used in Europe and the United States, allows you to throw all the responsibility on Kiev.
D - diversification
Meanwhile, the introduction of hellish rods is rapidly advancing. Not so long ago, the loading of the next batch began at the fifth power unit of the Zaporizhzhya NPP - the largest nuclear power plant in Europe.
The situation in Yuzhnoukrainsk will seem a ridiculous misunderstanding compared to what can happen in the event of an accident at ZNPP. And the chances of the emergence of "Zaporozhye Chernobyl" are very high. Aging equipment, faulty fuel assemblies, staff negligence and almost complete loss of control by the state form a mix that puts the world on the brink of a terrible disaster.