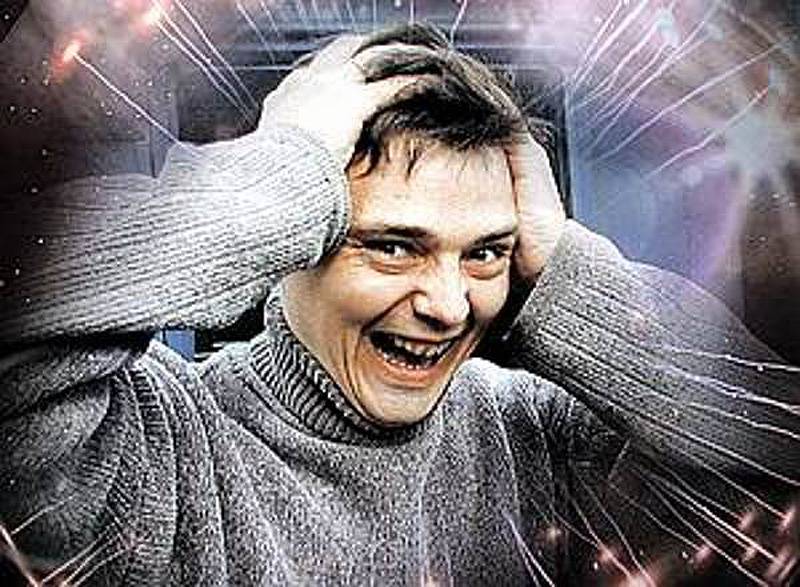 The whole sphere of energy weapons, high-energy lasers and beam weapons require critical analysis, since these systems not only offer significant prospects for the growing needs of the armed forces in the next two decades, they also represent areas in which extensive research has already been done and significant investments have been made - with surprising results in some cases.
Trying to reveal the topic of defense technology as broad as a coastline in a relatively short article is the same as starting to calculate integrals without passing through the course of simple arithmetic. Without an understanding of the current state and how the latest developments will provide a springboard to the future, it is impossible to determine with any accuracy what path most likely will follow further development. Therefore, it is sometimes necessary to look back in order to see the way forward.
Despite the problems associated with the power requirements and limitations of the current technology, significant advances have been made in understanding and implementing technologies of weapons of directed energy. Some progress was made after the end of the Cold War, but it is sad to realize - even taking into account a certain period of maturation, which is necessary for a part of our technological progress - that research in some of these spheres dates back to the end of World War II!
That's really not so surprising, however, is the fact that, despite the relatively long periods of development of such weapons, it is sometimes difficult to accurately determine how successful its development has been until now. Before considering the practical and even ethical reasons underlying a certain veil of secrecy, it makes sense to look at the technology itself. The simplest thing to start with is the field of acoustic weapons.
Sound has been regarded as a weapon for several decades. Radiating shrill sounds at irregular intervals, the Curdler system in Northern Ireland, as a means of crowd control and curbing unrest, worked below the pain threshold and was more destructive than exhausting or disorienting. In this connection, a brief study of the desired impact of an acoustic weapon and its cost in the context of technology and possible limitations suggests itself.
The use of high intensity sound — for example, loud music — is aimed at the inner ear in an attempt to cause spatial disorientation by saturating this organ with intense noise, which it cannot quickly process. This can be compared to a buffer overflow, for example. On the other hand, the low-frequency sound of high intensity is aimed not at the ears, but at other organs, it makes them resonate and thus causes various unpleasant consequences, even death.
With a further decrease in the frequency below 20 Hz, the sound goes beyond the limits of hearing and the possibilities offered by existing technologies become more flexible. High intensity infrasound weapons, for example, can be tuned for their impact. Personnel inside cars or buildings can become a target and be attacked by a similar weapon, which, depending on the intensity of the sound waves used, can cause disorientation and deterioration of motor functions.
However, the majority of such decisions were considered impractical until now, since relatively large loudspeaker arrays and enormous capacities are needed. In addition, it was almost impossible to control them regarding the ability to focus on specific goals, it all came down to broadcasting the sound. Over time, a solution to this problem appeared in the form of so-called differential tones, which limit the effect of projected sound waves transmitted from several remote loudspeakers on a specific object. However, the need for careful calculation of the interference pattern created by sound waves in order to tune their impact for a specific object eliminates the elegance of this solution for tactical deployment.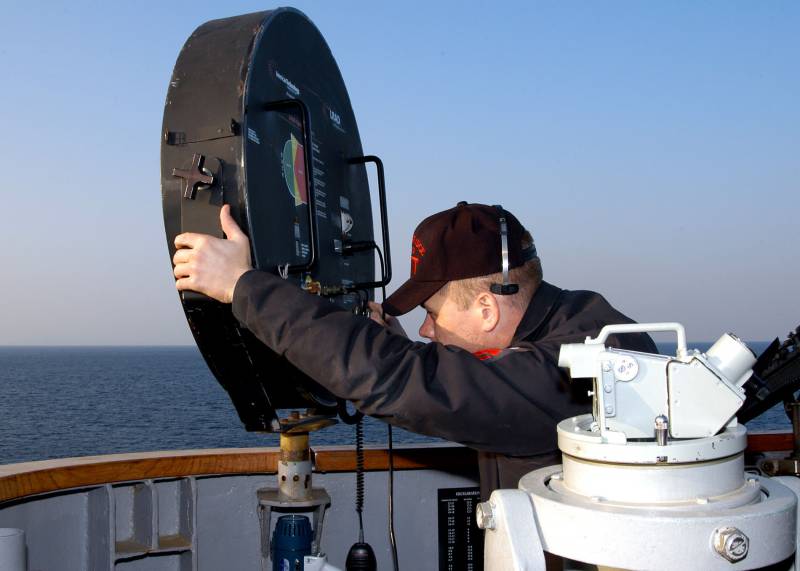 Long Range Acoustic Device LRAD (Long Range Acoustic Device) on the flagship
Acoustic technology for military and security applications
The development of acoustic technology for the military or security forces is not discussed in such detail as, for example, the development of a new-generation fighter, frigates or armored vehicles. This is also because there are reasonable grounds to keep these studies behind closed doors, based on operational security, and, moreover, due to the fact that there is a congenital rejection of the use of such technologies aimed at natural insecurity in some ways that some consider perfidious. Ethical disputes over the use of so-called peripheral technologies as weapons (sound was one of the most fiercely discussed) have been going on since the middle of the 20 of the 20th century. However, they did not stop research and development in this direction, although some authorities sought to limit the use of appropriate technologies to crowd control or the suppression of unrest rather than lethal effects.
Interest in non-lethal weapons increased significantly after the end of the Cold War, mainly as a result of the rapid expansion of the range of threats. Since the "textbook" military actions became for many people the object of historical analysis and they were replaced by "hybrid", "asymmetrical" and "low intensity" conflicts - at the same time, on the horizon, the increasing spread of non-military activity of various forms, for example, riots or large-scale civil unrest, so there was an interest in how to deal with riots that do not have the lethality levels of current techniques and weapons offered by the market. It is assumed that providing more options, including systems of temporary defeat (less than lethal), could increase the flexibility and speed of reaction of the current commanders.
For example, the American Army's Armaments Research Center (ARDEC) has studied the use of so-called "acoustic bullets". Acoustic bullets are, in fact, small columns of air generated by high-speed pumps or explosives that have a focused effect at relatively close distances. A couple of significant flaws were identified regarding the effects of such weapons: rapid power dissipation with distance and a relatively small number of simultaneously irradiated targets. Nevertheless, the center conducted several years of research in the framework of the program on ammunition with little indirect damage, on the state of which at the moment there is no accurate information. The research organization Scientific Applications and Research Associates (SARA) from California was once awarded a contract to continue the development of an acoustic bullet formed by an antenna with a diameter of 1,2 meters. The development of this system would have overcome some of the problems associated with the dissipation of the power of the acoustic wave, and provide law enforcement agencies with an instantly deployable mob management solution, but the project was apparently closed.
According to some reports, in the Moscow laboratory of testing devices with non-lethal effects on humans (included in Burnazyan Medical Biophysical Center) a weapon was developed based on the acoustic bullet principle, which has an actual radius of several hundred meters. The advantage of this system, which experts describe as "a weapon that creates acoustic impulses the size of a baseball ball," seems to be its scalability and ability to tune to varying degrees of impact, ranging from causing pain, nausea and vomiting, and ending in death. Russian developments dating back to the end of 90's were conducted in parallel with work in the United States, where similar technologies and their effects on humans were also studied.
Sound beyond the upper threshold of the hearing threshold
Infrasound — from frequencies of a few hertz to the hearing threshold around 20 Hz — extends over large distances and can generate an effect ranging from disorientation to a local earthquake. Indeed, earthquakes of natural origin and volcanic eruptions are examples of the incompletely studied possibilities of infrasound. Infrasound retains its frequency when it encounters a living organism, which allows weapon designers to use some of the advantages associated with predictability of impact. The higher the power level, the stronger the impact, and this is one of the strong arguments put forward by supporters of the so-called non-lethal weapons. Its impact can be customized to the requirements of a specific task and be monitored and changed "on the fly" if necessary. This nullifies the term "non-lethal" in some circumstances, but this irony does not seem to be paying attention.
On the other hand, a sound above the upper limit of hearing about 20 kHz is considered ultrasound. In nature, some types of whales and dolphins use ultrasound, and not only for hunting and target localization; high-energy ultrasound spikes also serve to stun their victims. Research into such potential sonic weapons capabilities was undoubtedly conducted in the United States and Russia, and analysts are confident that at least four more countries have experimented with ultrasound weapons, including China and North Korea.
Another trend in acoustic weapons is the so-called Vortex Gun, also known abroad as Vortex Canon, Wind Canon and Shockwave Gun. Modern developers offer using such systems to cause objects from a distance of 40-50 meters of blunt injuries, although the German scientists in the 40-s considered original technology for possible use in anti-aircraft weapons. Further development in the United States seems to have focused on the use of the "vortex force" created by this weapon to deliver a combat charge, such as chemical stimuli, to a certain distance with an almost instantaneous effect. It is assumed that Russia, Germany and the United Kingdom showed interest in similar developments; in addition, there is evidence that France has also experimented with this technology.
The US Navy describes its EPIC (Electromagnetic Personnel Interdiction Control) system as an evolving technology aimed at using acoustic energy pulses to worsen a person's sense of equilibrium by impairing vestibular functions that control equilibrium and eye movements. According to the developer-company Invocon, the EPIC system will be able to work through walls and similar protective barriers, which makes it an ideal means of non-lethal intervention in urban combat.
According to US military sources, the LRAD (Long Range Acoustic Device) LRAD Corporation long-range acoustic device was designed from the very beginning as a warning system for delivering to individuals and small groups at a certain distance. The LRAD system is effective at a distance of up to one kilometer, and its sound warnings will not be heard by those outside the well-defined sector. Additional advantages of LRAD, available in several versions, are low mass, simple control of energy consumption and all-weather conditions.
LRAD Corporation (formerly American Technology) has also developed the Directed Stick Radiator system, which is proposed to stimulate behavioral change or for operations in the context of psychological warfare. A one-meter-long portable weapon shoots a focused acoustic bullet at a distance of approximately 100 meters and can be configured to generate sound effects up to 140 decibels, which is significantly above the pain threshold. Such devices, such as Acoustic Defender (developed by Universal Guardian Holdings) and Sonic Firehose (developed by SARA), affect the distance from 100 to 1000 meters.

Directed Stick Radiator System by LRAD Corporation
All these are signs that, apparently, acoustic weapons are becoming more common. But at the present time, its distribution is most likely limited to law enforcement agencies, rather than military structures. However, this may change as technology advances. For the military at the moment, the shortcomings of acoustic weapons are very significant: range, portability, but first of all power consumption. But with devices such as, for example, EPIC and Directed Stick Radiator, which are now quite portable, and in the latter case, even powered by batteries, it is quite possible to speak of the need for a preliminary assessment stage. Undoubtedly, the wall of silence, rising when trying to get more information about current developments, suggests that there are reasons to hide the true essence of current research and development in this area.
Although the most important question, perhaps, is how research in this area has affected our understanding of the characteristics of waves of all types, be it acoustic or some other. As we fully understand the physical properties of sound waves and the technologies by which such waves can be controlled and focused, our capabilities in developing weapons that can actually deliver a controlled effect will increase, and the need to resort to lethal force will decrease in some cases. Technology beliefs that are worth promoting.
Materials used:
www.miltechmag.com
www.sara.com
www.lradx.com
www.wikipedia.org
en.wikipedia.org