Information about the next problems associated with the US military aircraft 5-generation F-35, publishes an information portal
DefenseNews
. The material reports that the developers are struggling with problems in the software, which manifested themselves during the launch of aircraft engines. It turns out that the pilots who "had the honor" to fly the F-35 faced the need to restart the computerized devices on board the aircraft before take-off.
The article reports that dozens of cases of "hang-up" of various digital aircraft systems, including condition sensors on board the aircraft itself, were noted during the flight. The reboot not only took time and made the aircraft vulnerable, but also led to the fact that the claimed functionality of the newest fighter aircraft was significantly reduced.
Now, as reported, the developers have taken into account the problems with digital equipment and software. According to some reports, the main problems were related to the fact that the software used in the F-35 systems began to "misfire" during the engine start-up process.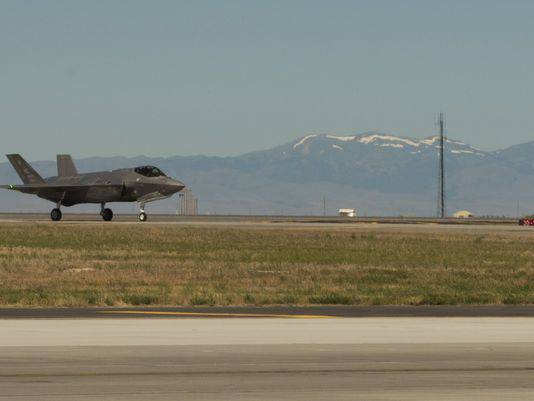 A representative of the United States Air Force, Captain Richard Paltz, who has experience with flying the F-35, notes that the software's performance was also affected by the relatively fast discharge of the internal battery. One of the serious problems is the problem with navigation at the moment when it was necessary to restart the software responsible for the work of navigation equipment.
If, however, according to the command of the US Air Force, "pilots didn't cause significant problems with the software." And if you believe the words of the developers, the new version of the software (referred to as 3ib6.21) will not be at risk of failures, either before taking off the F-35, or while performing tasks in the sky.