Severnaya Verf Shipyard continues construction of the Admiral frigate
fleet
Kasatonov "(project 22350), at the same time mooring tests are carried out, reports
press office
factory.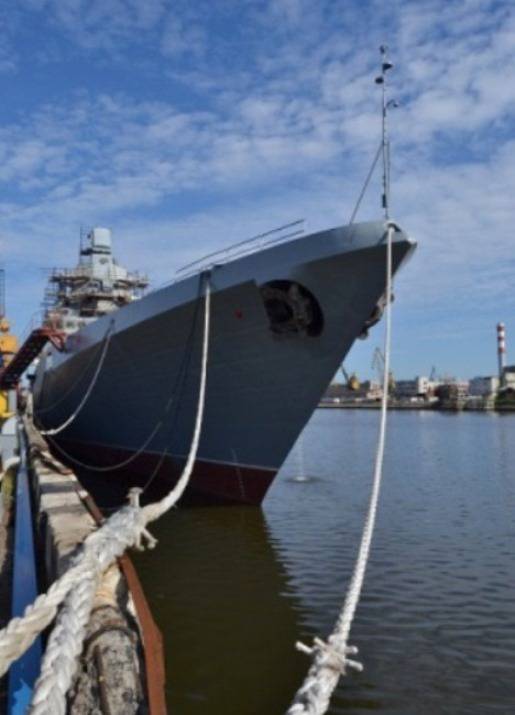 "The main works of the pre-construction period were completed on the order, electrical cables, electrical equipment and special equipment arrived at the plant, including the main strike complex, were installed. Builders complete the centering afloat main engines, gearboxes, gas turbines and shafting lines. Sewing and equipment of residential and office premises continue, "the release says.
It is noted that "the technical control department of the shipyard and the customer are presented by shipbuilders 124 construction certificates from 165 and 64 mooring certificates from 245."
Enterprise Reference:
"The 22350 project was developed by the Northern Design Bureau. The frigates of this project are ships of a long-half construction, with a solid superstructure. The physical fields of the frigates are minimized. Thanks to the original architecture of the superstructure (stealth), the effective dispersion surface is reduced, which lowers the radar and optical visibility of the ships. The frigates are designed to conduct combat operations in the ocean and sea areas against surface ships and submarines of the enemy, to repel attacks of air attack weapons, both independently and as part of a compound of ships. "
Armament: "X-NUMX-mm artillery A-130, anti-aircraft Redut missile system, launchers for 192 anti-ship Onyx or Caliber-NKE missile, Ka-16 anti-ship helicopter."