United Engine Corporation (UEC) began mass production of TV7-117В engines for Mi-38 helicopters. Previously, the engines were produced only in Ukraine, reports
TASS
a message from a representative of the corporation Anastasia Denisova.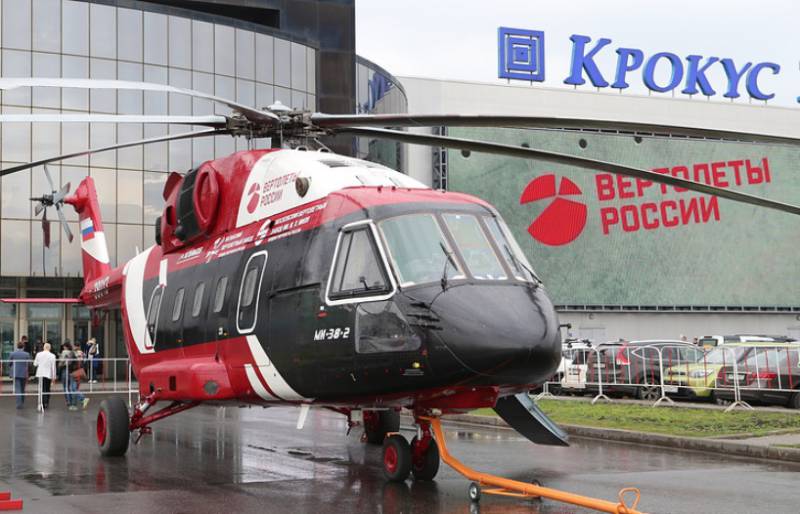 "In total, up to 2020 of the year, it is planned to produce at least 200 of various modifications (turboshaft and turboprop). Prior to this, engines for our civilian and combat vehicles were made exclusively in Ukraine. Now the TV7-117B engines are made from parts, components and components fully mastered in the country, "said Denisova.
According to her, "the base engine is among the best world samples of this class in terms of efficiency, reliability and resources."
Denisova noted that "the peculiarity of this family of engines is to ensure the safety of the helicopter in extreme situations by introducing emergency power regimes 2800 - 3750 l. with.".
As for the turboprop engine modifications, they "can be used on IL-114 and IL-112В aircraft".
It is also reported that "the main suppliers of components for the final assembly at JSC" Klimov "were JSC" MMP named after V. Chernyshev ", JSC" Gas-turbine engineering and production center "Salyut" and other enterprises included in the UEC ".