In the suburbs tested the latest robotic complexes of the light class (up to 100 kg), reports
Rossiyskaya Gazeta
.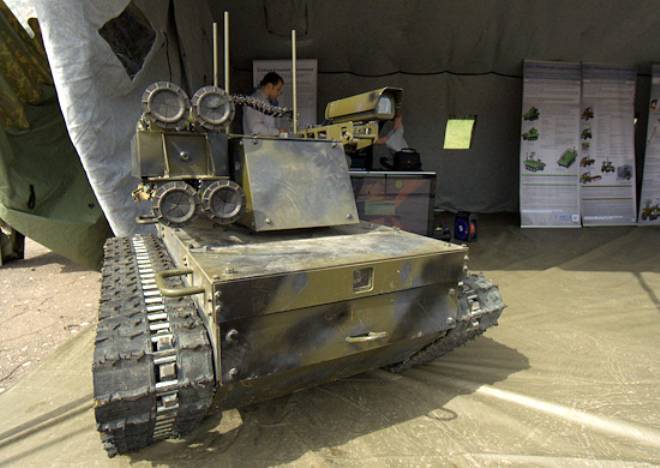 Combat systems and reconnaissance robots took part in the tests. For them, a special track with obstacles and various types of coverage was built at the site.
The video, published by the channel "Star" captured fragments of the attack conditional opponents combat complexes "Platform-M", "Shooter", etc.
"Platform" armed with a machine gun and grenade launchers (they can vary depending on the task), "can conduct reconnaissance, penetrate buildings and demine explosive objects," the publication says.
Another machine - a miniature "Shooter" (164x70x96 cm) - "is armed with a machine gun, can climb stairs, and is adapted for urban combat or counter-terrorist operations."
According to the test results, the best samples will be recommended for use.