The Ministry of Industry and Trade of the Russian Federation ordered the development of an amphibious hovercraft to equip LK-60 icebreakers under construction, diesel-electric icebreakers of the 21900 project, as well as the promising Leader, reports
Flotprom
with reference to the state procurement site.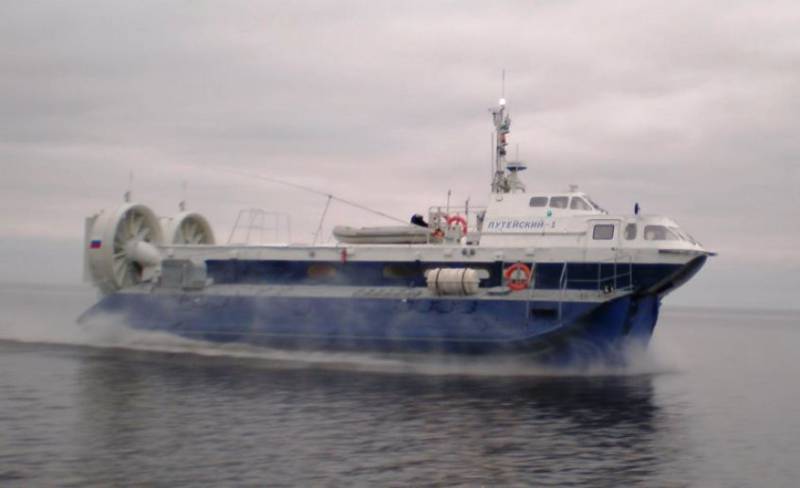 Serial SVP project A32
The developers were assigned the following task: "to create a prototype of a high-speed amphibious search-and-rescue vessel (APSS) on an air cushion with a flexible ballonet-type fencing for use as part of expedition rescue centers in the Arctic and on icebreakers".
"The need for year-round operation of a hovercraft in the conditions of the Extreme North and Siberia requires solving a number of tasks, including: improving propulsion and injection systems, developing effective transmission schemes for driving propulsion, creating cold-resistant materials for flexible fencing, developing splash-proof and splash-breaking devices", - says the description of the object.
One of the main characteristics of the APSS is "the possibility of placing it on board ice-going vessels, on icebreakers of 22220 (LC-60), 21900 (LC-16) projects and the promising icebreaker" Leader "".
"The vessel should take on board up to 4 tons of payload or 20 victims (including 2 people on stretchers), reach speeds up to 60 km / h on water and up to 90 km / h on ice, overcome 80-centimeter hummocks. The maximum range of the vessel is limited to 1000 km. A flexible balloon-type fence (with air-filled cylinders on the sides of the vessel) must withstand temperatures up to -50 degrees "
, - leads resource requirements contained in the procurement documentation.
Contractor of the order worth 52 mln. Rub. The company "Aerohod" (Nizhny Novgorod), specializing in the manufacture of hovercraft, was selected.