On the
Online
Poroshenko, a petition appeared, the authors of which require the president to deprive Nadezhda Savchenko of the title of Hero of Ukraine.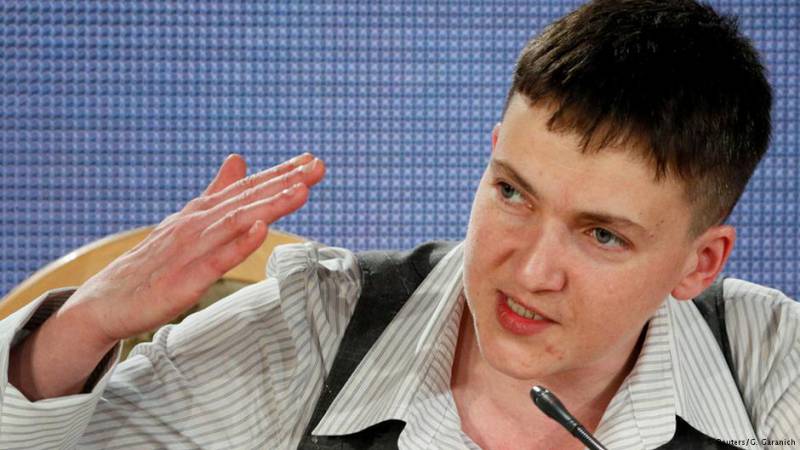 The reason for the petition was Savchenko's recent call for the gradual lifting of anti-Russian sanctions and the start of negotiations with the self-proclaimed republics (DNR and LNR).
"Take away the title of Hero of Ukraine from N. Savchenko, which she does not deserve. After she was recruited by the FSB and released to Ukraine, Savchenko began to declare that "direct negotiations should be conducted with the DLNR militants", she also stated that "it is necessary to lift sanctions from Russia." What is it, Mr. President? And this man wears the great title of Hero of Ukraine? While thousands of real Warrior Heroes gave their lives for our freedom, for our future, for our Ukraine, and they did not receive such a title. If we have such "heroes" then shame on you, Mr. Poroshenko! ",
says the petition, written on behalf of a certain Prokopishin Evgeny Vladimirovich.
The petition was published on 22 Jun. 88 people have already subscribed to it. Until the end of the collection of signatures left 92 day.
Recall that in order to receive an official response from the head of state, the document must collect at least 25 thousand signatures.