Today, on the day of the 75 anniversary of the German attack on the Soviet Union, Igor Permyakov, head of the Central Archive of the Russian Defense Ministry, spoke at an international scientific conference called "75 years of the beginning of World War II: on the verge of a catastrophe". During his speech, he presented the most important documents of both the epoch of the Great Patriotic War itself and the years preceding it. The documents include materials from the German intelligence agency 1940-1941 and the previously secret interrogation of German field marshal Friedrich Paulus.
From the materials that were collected in Nazi Germany before the invasion of the Soviet Union, there is a clear refutation of numerous statements by pseudo-experts, saying that the Soviet Union "was preparing an attack on Germany." Igor Permyakov presented the most important documentation, from which (from German intelligence reports and statements by Paulus) it follows that the Soviet Union did not make any preparations for an attack on the Third Reich either in 1940 or in 1941. Documents dispel the myth formed by certain circles about the upcoming "Soviet aggression".
Statement by Igor Permyakov about documents with the texts of interrogations of Field Marshal Paulus (citation
RIA News
):
This document is called "Testimony of Field Marshal of the German Army Friedrich Paulus on the reasons for refusing to conduct Operation Sea Lion" (unrealized landing of the Germans in Britain). At first, we kept this document in special storage, then, after the need arose to make public documents that directly speak of falsification
historical
events, we decided to remove it from special storage and submit it for introduction into scientific circulation. I am not in vain focusing on this document. Many historians are well aware of how Operation Sea Lion is presented in modern Western historical society. The testimony of one of the leading specialists of the German General Staff, such as Friedrich Paulus, speaks for itself.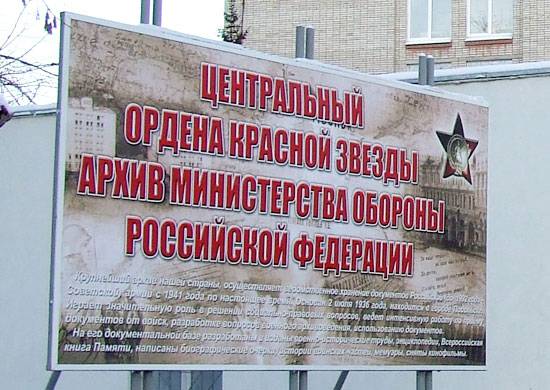 According to Paulus, the refusal of the Sea Lion operation was the fact that in 1940, plans appeared of a blitzkrieg war against the Soviet Union.
Archive Manager:
First, despite the falsely asserted propaganda, especially in Western countries, the Soviet Union did not plan an aggressive war against anyone, its military planning was entirely and entirely aimed at ensuring the country's defense. Offensive fighting was considered only as a response to aggression. This has documentary evidence, including German documents. Second: the allegations that someone in the top leadership of the USSR allegedly did not believe in the possibility of a military clash with Germany and its allies are also unfounded, unfair and amateurish. The study of archival documents shows that the leadership of the USSR was aware of the situation and, to the best of its military and economic capabilities, took appropriate measures. The only question is how effective and sufficient these measures were at the beginning of the war.