Zoryan Shkiryak, an adviser to the Ukrainian Minister of the Interior, said that the Azov and Donbass regiments were returning to the contact line of the parties to the south-east of Ukraine. Statement Shkiryaka publishes Ukrainian edition
"Ukrainian Truth"
:
First of all, we are talking about the operational response team of the NSU, as well as special purpose shelves "Azov" and "Donbass". They will return to the front line and will perform their inherent functions of direct contact with the enemy.
And this statement Shkiryak, made on the same topic on the page in
Facebook
:
We are awaiting the adoption of an appropriate decision by the President of Ukraine. Today, this need is caused by the fact that the National Guard under rapid response team, as well as special purpose regiments Azov and Donbass, must do their job - destroy the Russian orcs!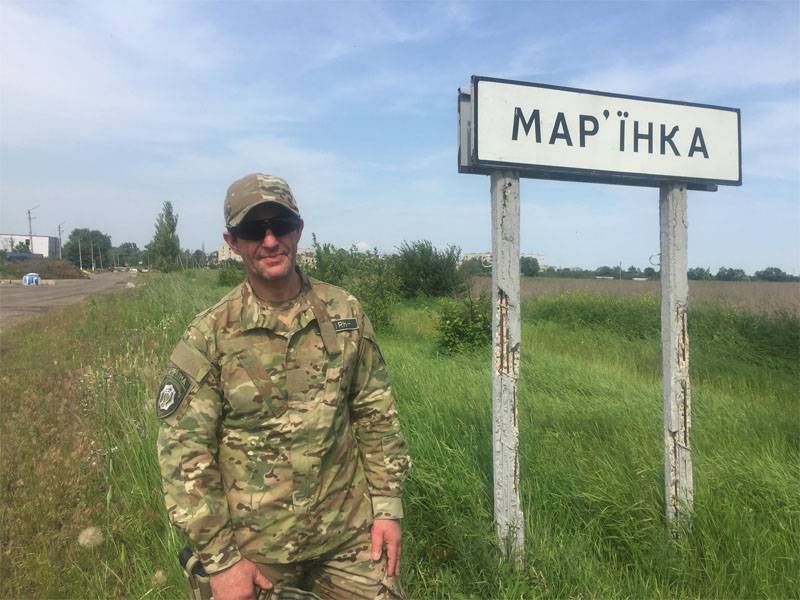 And this man takes a rather high post! ..
Interestingly, after such statements, someone in the West seriously believes the Ukrainian authorities, who constantly declare the implementation of the Minsk agreements? After all, if high-ranking officials of the Ministry of Internal Affairs themselves declare that punitive detachments are being thrown into the Donbass to take part in hostilities, then what more evidence is needed that Kiev is not going to fulfill any of the commitments undertaken, but they themselves needed Minsk meetings only in order to try to save the Maidan power and pretty battered by the militia of the DPR and the LPR, the Ukrainian paramilitary rabble from the boilers in Ilovaisk and Debaltseve.