The head of the Security Service of Ukraine gave another interview with many fairy tales and images. One of the main topics in the message Gritsak was the topic of how the SBU "prevented the Russian invasion of Odessa." According to Mr. Gritsak, Russia "was going to unleash a war against Ukraine on two fronts," but SBU officers and military personnel (of course, valiant) violated such a Russian "plan".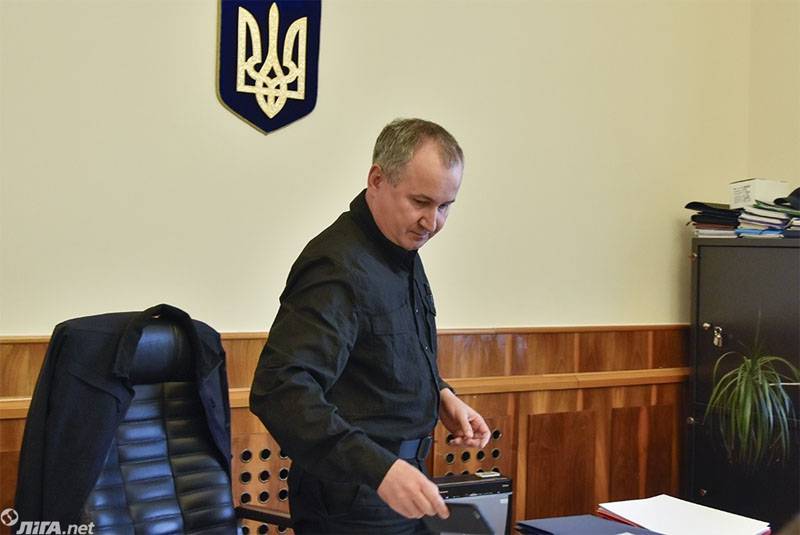 Gritsak:
We were on the threshold of a second front, when the Russians were ready to enter the Odessa region from Transnistria under the guise of "militia". Nobody talks about this. Competent actions of our security officials allowed to prevent it.
In an interview with Vasyl Gritsak, who is quoted
Liga.net
, discusses also the executions on the Independence Square in February 2014. According to Gritsak, the SBU "discovered a Russian trace." The head of the SBU, as always, without providing any evidence, claims that "Russian advisers" were acting on the Independence Square. At the same time, Mr. Gritsak for some reason says nothing about the actions of American "advisers", who not only distributed buns in the center of Kiev, but also occupy an entire floor in the building of the SBU itself.
Gritsak said about the successes of the SBU in the "fight against international terrorism." From the statement of the head of the Ukrainian special services:
We have prevented many terrorist acts, including abroad, in the territory of the European Union - in France. It was an operation that lasted more than six months, many forces were involved. Any special service of the world could be proud of such an operation. We began to perceive the strong intelligence services of the planet, and, among the top five. We are perceived as a partner, we share our experience gained in the course of waging a hybrid war.