It is expected that at the end of the year the Russian Navy will adopt the deep-water torpedo "Case", which is currently undergoing state tests, reports
TASS
Post your source in the DIC.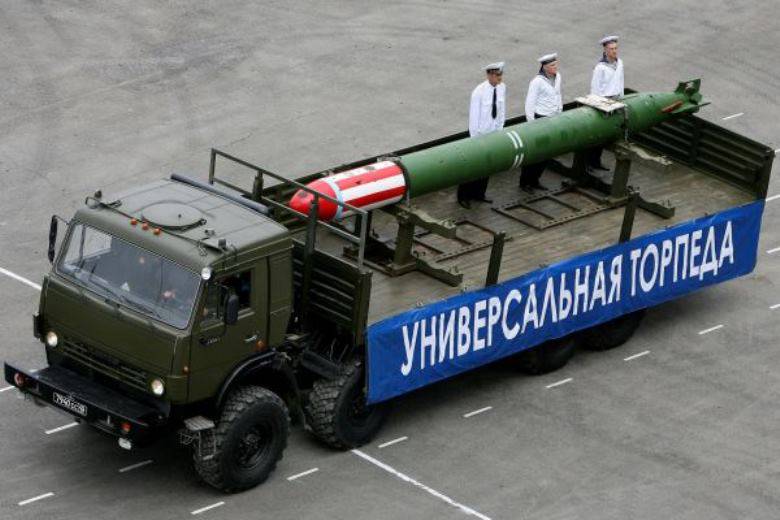 Archive photo
According to the source, the "Case" is a "modernized version of the recently adopted" Physicist "self-guided torpedo.
"Now the new version of the torpedo is undergoing state tests on the Issyk-Kul lake in Kyrgyzstan. They are scheduled to be completed at the end of the year. If they succeed, the torpedo will be adopted, and in 2017, the serial production of this marine
weapons
"- said the source.
He noted that "the new torpedo will be, like its predecessor, heat, but will be able to be controlled from the board of the submarine."
"The Case" will also receive an improved homing system with an increased range of capture of an underwater target. The firing range, travel speed and maximum depth of fire from the submarine will remain the same - 50 kilometers, more than 50 nodes, 400 meters, respectively, "said a source.
The new torpedo "will first of all arm the nuclear submarines of the 955 (A) Borey and 885 (M) Yasen" projects, "he said, adding that" with the launch of serial production of the Cases, the release of the Physicists will cease. "
According to the information, the order for the production of new torpedoes will be placed at the Dagdiesel plant.