The USA received information about the meeting of the Presidents of Armenia and Azerbaijan mediated by Russian President Vladimir Putin in St. Petersburg. Recall that the parties discussed possible steps to resolve the conflict in Nagorno-Karabakh. Now in the States are making efforts to the name of this state also sounded among the countries undertaking peacekeeping efforts.
Thus, the ex-US ambassador to Azerbaijan Matthew Bryza, who holds the post of head of the international center of defense and security (Estonia), announced that "the United States did not stay away from the meeting." According to the US official, who leads the portal
"Vesti.az"
In general, the meeting is a progress in relations between Baku and Yerevan, but "does not indicate the presence of fundamental achievements in the direction of resolving the conflict."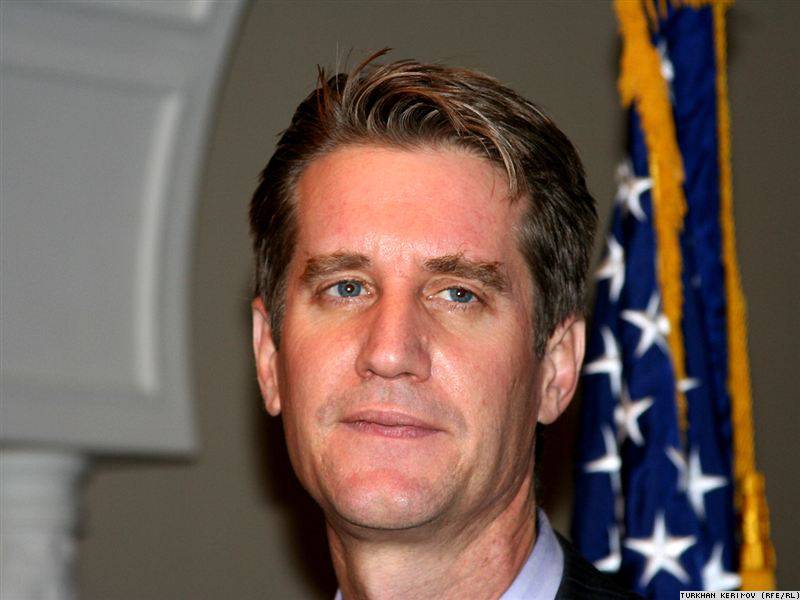 Matthew Bryza added that "the United States closely followed the meeting of the Azerbaijani and Armenian sides in St. Petersburg, not staying away from it."
After the revelations by Edward Snowden, you no longer know how to interpret American statements about the fact that "the United States followed." Watched through the iPhones of the Armenian and Azerbaijani presidents? ..
And by and large, the United States is trying to "stick" to any process, whose role in modern geopolitics is very large. The process of resolving the conflict in Nagorno-Karabakh with the mediation of Russia is no exception.