How is it possible from the mayor of a town with a destroyed sewage system to demand that Stalin, and Beria, and all the people's commissars be replaced at once?
Single-industry towns were once considered a successful Soviet project. They moved scientific and technological progress, set an example of social standards, and strengthened the country's defense capability. In monotowns every tenth Russian lives today, but their fate is sad. Yury Krupnov, head of the Institute of Demography, Migration and Regional Development, thinks how to breathe life into the former pride of the national economy, to give people who have recently been considered the intellectual and industrial elite of the country hope for better times.
- Yury Vasilyevich, do you know modern examples of prosperous monotowns? If so, what is the basis of their success?

- Unfortunately, such cities are unknown not only to me, but also to the government, which is responsible for their development. The degree of complexity of the problem is evidenced by the preparation by the Analytical Center under the government and the Federal Security Service of a closed report, references to which appeared in print this May.
- It turns out that the situation is so serious that you had to involve the special services in the analysis? Why did this happen? After all, for a quarter of a century, reforms have been carried out in the country, which were supposed to stabilize the economy and the social sphere ...

- It's all about the nature, direction of reform. The Russian Federation has found itself in the neoliberal mainstream and is currently integrated into the international division of labor as a peripheral, semi-colonial state. It does not need single-industry towns, which are the intellectual frame of the economy, the guarantor of technological sovereignty. The policy of Gaidar-Kudrin-Chubais issued the death sentence to this unique invention of Soviet scientists and politicians. At one time, our commissars, major representatives of national science created unique industries and industries. Now these projects need radical reorganization, a new framework of technological sovereignty of Russia is needed. However, the government and the "modernizers of the economy" do not point out the urgency of such approaches.
- Is there a fundamental difference between departmental (under the authority of the Ministry of Defense, Rosatom) and the "corporate" single-industry towns? Obviously, the prospects of some of them are related to the location, for example, on the Northern Sea Route, other strategic directions. Does this take into account public policy?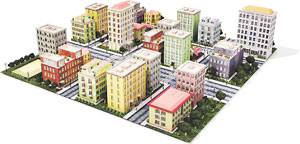 - No, it does not count. State policy is only simulated; instead of a strategy for getting out of a critical situation in single-industry towns and replacing the retiring productive forces, we see solid PR or rare isolated, absolutely inadequate solutions. In many cities, there was no industry left at all. People survive by laboring. There are about 40 millions of people in our country. This figure shows that in Russia there is no efficient economic system. Those who live in monotowns especially feel this, because highly educated people are concentrated here. If the town is located from Moscow within 200 kilometers, a person can still go to the capital to earn money. But those who go on feel like Papanins on an ice floe. And they have no prospects. Therefore, I repeat, the root of all evil is in the criminally inadequate neoliberal economic model, which does not need industry and new technologies.
The only cure for monotowns is forced industrialization, the organization of a dozen promising national industries.
- A few years ago, a plan was developed to help 70 single-industry cities. Their salvation due to tourism, unification with regional centers did not justify itself?

- Over the past ten years, AvtoVAZ, the largest city-forming enterprise, has reduced the number of employees at least three times - from 150 to 50 thousand people. We foresaw this social catastrophe. But what was heard in response? Say, retired capacity will be replaced by new ones. In 2010, the Ministry of Industry and Trade, for example, promised to create a cluster of toys. Ten years have passed. Where are the toys? And where the landing - for the game with the fate of people and cities?
We can recall other chimeras - various kinds of tourist pseudo-clusters, plans to create an "energy superpower", and so on. Behind all these searchlights was not viewed the design of new national industries. Now that the disastrous result is obvious, one would have to ask for it from the government, which for seven years has been demanding that unhappy monotowns send complex investment plans to Moscow for it.
The activity of the single-industry development fund is completely unproductive, which is unable to develop even a conceptual approach and directly answer the main question with affairs: why does the life in his wards barely live, people leave the inhabited places and leave for work?
- The government does not understand that only development economics will allow Russia to take its rightful place in the international division of labor, strengthen its defense capability?

- The problem is not as simple as it seems at first glance. To begin with, the majority of our elites do not understand at all what the economy is, on which the economy rests. These financial managers, in all seriousness, believe that through ties and association with the "elect", one can gain a solid foundation, which is how the world economy is organized. In the "black zones" such as developing states, the elites do not want to be, they are dreaming of London or New York, where financial managers prosper, who do not need any industry.
"She worries them a little because she has been transferred to other countries ..."

- There is already another trend. American elites are beginning to understand that the rejection of the further industrialization of the country leads to a host of negative consequences, primarily social ones. People are degrading, a growing number of crimes. And most importantly, citizens stop making money. Obama understands these problems and encourages national businesses to come back from undeveloped countries and offshore zones. Of course, these are the first bells, such sentiments are not yet prevalent among Western capital. However, the rethinking of dogma is already happening. I will cite the example of the former Treasury Secretary under Clinton Lawrence Summers, a well-known economist who has expressed concern over the past four years about the age-old stagnation of the entire developed world. The economy has stalled, investment is at zero, elites have lost the secret of the economy everywhere. And it is to bet on industry, to design new national and planetary industries. Such an approach should be the basis of a strong policy. Summers reasonably notes that we are trapped in stagnation. He does not see a way out, but it is good that at least he sees a trap.
Nowadays, such traditional sources of growth as scientific and technical progress or demographic growth no longer work. Developed societies are aging, pensioners are becoming more and more. So, we need new sources of growth. Again, they are in creating efficient industries. Our country has a chance to do this on the basis of monotowns and set a new global trend. But you need to change the elite in the executive branch and the economy.
Therefore, it is not surprising that the 70 assistance plan for monotowns developed several years ago did not bring results. It would be surprising if the anti-industrial approach turned out differently.
The program of assistance to monotowns was announced in 2008: a list was compiled, their "ranking" began, fees for comprehensive investment plans of the former NTP flagships. This work was led by First Deputy Prime Minister Igor Shuvalov. Over the years since then, at least 250 billions of budget rubles have been allocated to company towns. If you add on here indirect costs, the amount is close to a trillion. For what purpose was this money spent? Why didn't they take the expected action? Maybe the trouble is that the money was spent without understanding the problem?
From monotowns began to demand that they make comprehensive investment plans. Previously, the entire huge economic apparatus, primarily Stalin's people's commissars, dealt with this issue, and now the mayor of the town, often yesterday's teacher or doctor, began to demand that a plan be drawn up in three months. Instead of focusing at the federal level the forces of specialists capable of dealing with single-industry towns, the Cabinet sends out the above-mentioned prescriptions to three hundred localities. Hoped that such developments really send? Such an "extraordinary ease in brains" is not just a sign of inability to control, it is a refusal of control, of responsibility. How is it possible to demand from the mayor of a town with a destroyed sewage system, a host of other problems that Stalin, and Beria, and all the people's commissars be replaced at once?
- Can the principle of "controlled compression" be transferred to our soil? This refers to the relocation through the purchase of housing or the issuance of housing certificates, the provision of guarantees to those who are not ready to leave. There are areas that remain "alive" and unpromising.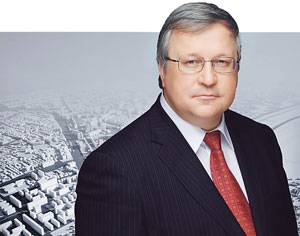 - You drew a cheap popular picture, which crumbles, coming into contact with reality. Instead of organizing industry as the basis for the prosperity of the regions, the depopulation of our territories will continue.
And further. Most of the territories in which mono-cities are located are bordering. This means: we are releasing them for other states ... As we say: take the land, we are "squeezed", because our managers are incapacitated. We are deserting the country, and soon we will give it to you in general. Come and own us!
At the same time, the concept of "20 agglomerations" is moving into the public consciousness. It is proposed to collect the entire population of Russia in cities with a population of over one million people. It seems to be another idea, but the basic meaning is the same. This is a spatial development strategy that is detrimental to our country. Unfortunately, she has recently gained supporters at the top. During the crisis of 2009, the then Minister of Regional Development, Viktor Basargin, speaking in the State Duma, spoke in favor of developing a program to resettle people from single-industry towns to those communities where there is work. I would like to clarify where he found such.
Call things by their proper names. "Managed compression" is the theory of the surrender of its land, the surrender of Russia.
- But after all, some of the production are outdated, gradually outlive themselves. Why not put new technologies in the "core"?

- Yes, the production is really outdated, lost relevance, morally and physically decayed. But what happens is it was obvious even 30 years ago. Instead of creating new productions and realistically, not in words, but in practice replacing the retiring industrial capacities, managers have been moving away from solving the urgent problems for a quarter of a century and come up with theories of "controlled compression" - disguising their incapacity or directly promoting the ideology of putting the country. But in reality, the problem is that the post-Soviet elites of the new Russia are unable to organize new industries, the industrial system of the country as a whole, which is vital in monotowns as well.
- You know well the problems of the Vostochny cosmodrome; you personally fought to develop space activities in the Far East. Is it possible to create a science city here that would become an example for the rest?

- And maybe it should. My colleagues and I fired through this idea during the crisis years of 2008 – 2009; we really saved the space industry in the Far East. Vladimir Putin in 2012 decided: to be a science city. The following year, he came up with a beautiful name for him - Tsiolkovsky. Now there was a construction there, money was sent there. However, the project of science city and space cluster is still not there. There is no understanding of the essence of the new industrialization. Officials think that science cities will be created by themselves, as industry in the country will take and recover. But even the cats themselves will not be born. Therefore, so far no project of the science city at the Eastern one exists. Apartments with high-quality Korean toilets are being built, but enterprises of science and space industry are not being created. No one can do this. They do not select and prepare young people, they do not attract old people with their scientific schools. For five years I have continuously been making proposals to make the Vostochny Cosmodrome with a science city an outpost for Russian development. But my appeals do not respond, because no one knows where to even begin.
- But surely there are still people who designed, built and improved Baikonur ...
- To wait from the government that it will hear something, understand, attract people who can design new scientific and industrial systems is a waste of time. These elites are not created for new industrialization; they cannot build cities, restore industrial facilities. Therefore, these people must resign.
If they create new structures for managing single-industry towns, the colossal funds will again pass by, into some projects that do not change anything. We need other concepts, approaches, a different model of the country's economy.
- How to bring the production potential of monotowns in line with the requirements of the day?

- First: create a headquarters of about a hundred specialists in strategic planning for new industrialization in the country based on the single-industry city. The second is to take as a basis the method of building new national competitive industries, to issue money for them, but only for them, as super-promising projects.
In a year, you can select and train a thousand energetic and skilled managers ...
- It reminds Sergo Ordzhonikidze's rapid activities during the first five-year plan, when he headed the People's Commissariat of Industry ...

- Yes, we need energetic and qualified specialists who will come to make a new industrial profile of each single-industry city. We must make every effort to save his idea and carry out reconstruction. This will be done by two or three trained people in a special headquarters in each such locality. They will do concrete work, unlike talkative officials and irresponsible consultants who have been eating up money for eight years. And low-level structures for the reorganization of single-industry towns should be raised to the level of direct contacts with a specially created Industrial Policy Council headed by the president.