Turkish newspaper
Hurriyet
reports that a bus was found in southeastern Turkey, in which there were about a ton of explosive. It is about finding a bus in the province of Diyarbakir. This is one of the Turkish provinces, where, since last year, official Ankara has been conducting the so-called "anti-terrorist operation" by forces of the army and the police.
After the discovery of a mined bus, the police evacuated residents of all the surrounding houses within a radius of several hundred meters. The bus was taken to the territory of one of the police stations. Previously, an explosive device was neutralized by bomb experts.
According to the Turkish press, the victims were avoided thanks to the vigilance of the police. Official Ankara, as usual, claims that the mined bus was intended for the commission of a terrorist act by representatives of the Kurdistan Workers' Party. This organization has been declared terrorist by the Turkish authorities.
In addition, representatives of the PKK reportedly attacked the BMP of the Turkish army. The armored vehicle hit a mine, after which it was fired from an automatic
weapons
. Losses among Turkish soldiers are not reported, but data on the neutralization of one of the attackers is given.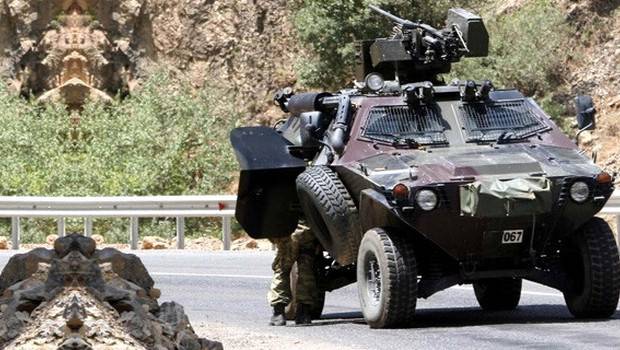 As additional information, it is worth mentioning that the Turkish authorities and the Israeli authorities have agreed to normalize relations since June 26. Recall that about 6 years ago - in connection with the dispatch to the shores of the Gaza Strip of the so-called
flotilla
of freedom "and the shooting of several representatives of the" mission "organized by Turkey by Israeli special forces, diplomatic relations between Ankara and Tel Aviv were virtually frozen.