Today, Minister of Defense Sergei Shoigu solemnly presented the Order of the Zhukov Mikhailovsky Artillery Academy for merits in ensuring the security of the state.
Press office
The country's main defense department quotes the minister:
Today, one of the most famous educational institutions of the Ministry of Defense is awarded the Order of Zhukov. 195 years in these walls were preparing the best experts in the field of artillery, and now the rocket forces. At the same time, all these years, graduates of the academy showed the best results on the battlefields and in daily service. I am confident that this award (the Order of Zhukov) will serve you as an additional incentive to increase your knowledge and readiness for the defense of the Fatherland.
According to Sergey Shoigu, more than two hundred graduates of the Academy were awarded the full set of St. George's crosses, 96 - the title of Hero of the Soviet Union and seven more - the title of Hero of Russia.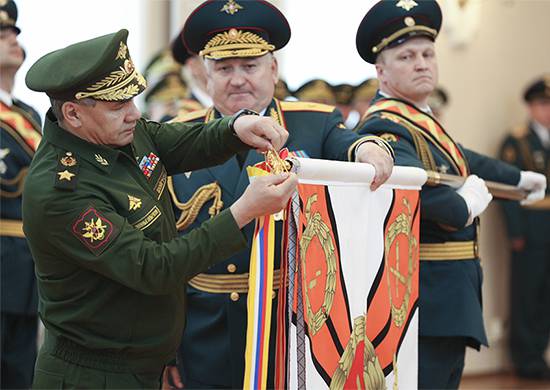 Before the award ceremony, Sergei Shoigu conducted an inspection of the facilities of the Academy and met with the material base of the school.
From the official press release:
The Mikhailovsky Military Artillery Academy was awarded the Order of Zhukov in accordance with the decree of the President of the Russian Federation of November 9, 5 of the year for services to ensure state security, strengthening its defense capability and training highly qualified military personnel.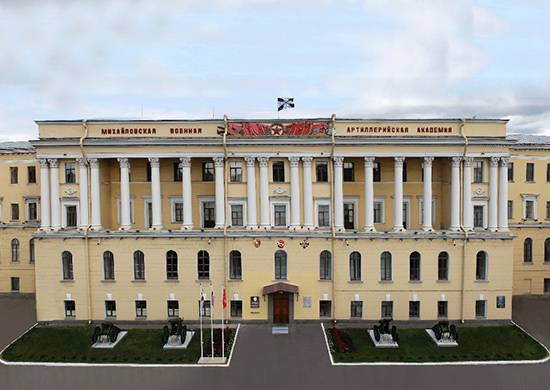 The beginning of the Mikhailovsky Military Artillery Academy leads from the distant 1820 year, when, at the initiative of Grand Duke Mikhail Pavlovich, a training artillery brigade was formed in St. Petersburg. The school opened with her became the basis for the creation of a future academy, in which outstanding representatives of the military profession of artillery were trained.