Against the background of the terrorist attack that took place the other day in Orlando, which killed 50 people, the American parliamentarians decided to consider limiting the free sale of firearms.
weapons
in USA. Representatives of the Congress gathered to discuss the possibility of amending the law on the free sale of "firearms", but congressmen finally refused to take restrictive measures. The members of the Senate Armaments Committee (the upper house of the US parliament) "persuaded" their colleagues not to restrict arms sales in the country.
From the message of the newspaper
USA Today
:
Senators, as expected, on Monday rejected four party restrictive amendments regarding the ban on weapons. The ban was launched after the shooting in Orlando. It was proposed, including the seizure of weapons from persons who are among those suspected of involvement in terrorism.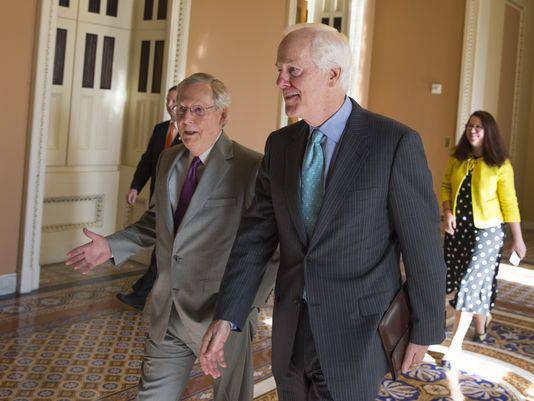 Surprisingly, according to American "democratic" laws, even a person suspected of involvement in the terrorist underground can afford to have firearms before special sanctions from the court. This is a word about how the United States is fighting terrorism ...
Representatives of the Senate made a proposal to conduct special comprehensive inspections related to the detection of the presence of weapons from suspects in involvement in the implementation of terrorist activities.
After a brief discussion, it turned out that such measures "can strike at democratic principles, according to which every US citizen has the right to self-defense." It turns out that a terrorist also has such a right ...
Voting against amending the law, the American parliamentarians made it clear that the interests of the weapons lobby in the country receiving the super-profits from the sale of weapons are much higher than the interests of American citizens in terms of their security. Representatives of this lobby who are in the Senate obviously do not intend to lose billions of dollars in profits.