The confessions of a Ukrainian anesthesiologist about how he "healed" the wounded Donbas militiamen are literally in shock. An interview with a doctor, Alexander Chernov, who himself is from Donbass and can hardly be called a true representative of the medical profession, is published by the TV channel
Ukrlife.tv
.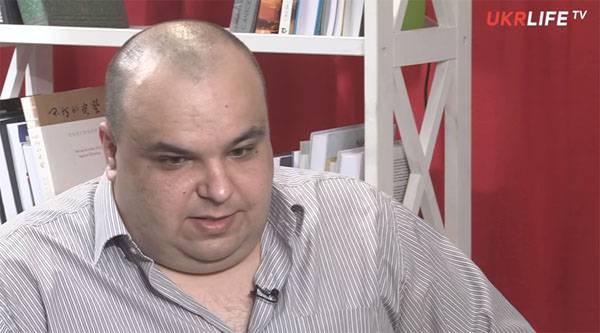 According to Chernov, he actually finished off the wounded militias with the help of medication intervention. From an interview with a murderer who disguised himself in a white coat of a doctor:
I conditionally divided my actions into three components. The first is to ensure one's own security and cause (damage) as far as possible with drugs. Any colleagues who are with specialties, especially mine, they know that so many drugs are such that only a very in-depth and expensive examination can get to the bottom that a person was killed by a combination of these medicines. If desired, a person can be so killed. At first glance, it would be a heart attack, a stroke, or just breathing, breathing, there was no one, and then stopped breathing. This is the first: ensuring your own security and maximum harm to enemy patients, let's say. Many of my colleagues live with the conviction that a doctor is out of politics, that a doctor is superior in quality to a citizen and any other social concepts; no matter what the doctor does for the sake of the medical purpose, it justifies it. Many former colleagues, who can be called accomplices of the invaders, sincerely believe that they have a mad indulgence, that the doctor has no jurisdiction.
Chernov, who, as it turns out, concurrently also a blogger, had previously worked in the Donbass clinic and at the time declared his refusal to help the wounded Ukrainian security forces in the DPR militia fighters. After that, Igor Strelkov (Girkin), who at that time called himself the Minister of Defense of the DPR, determined for Chernov a "lifelong service in the penal battalion" for violating the Hippocratic Oath. Western human rights organizations then resented the position of the killer doctor, claiming that a doctor by definition could not refuse to provide medical care to all those in need. However, now the murderer himself confesses to his atrocities, only the same Western human rights activists are silently accustomed to themselves about the terrible confessions made by Chernov.
The question arises: if the Ukrainian doctor killed his patients on the operating table, then what is his fundamental difference from the Nazi "doctors" of the Second World War? Differences are not visible ...