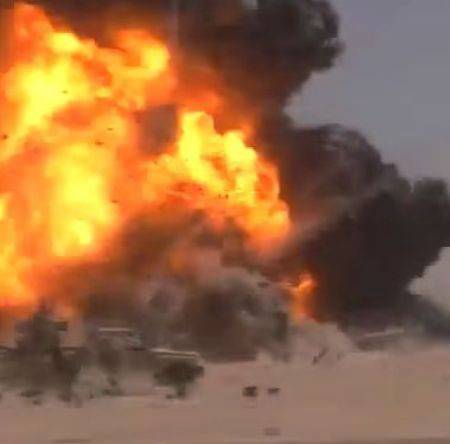 A recent video of the explosion of a car bombed by a suicide bomber raises questions about how to counter this threat. In the video, we see the old T-55, pickups with a small-caliber twin automatic gun ZU-23-2 and a large-caliber machine gun DShK.
But it is desirable that in place of the T-55 there would be something more modern, for example, the T-72B, and preferably the T-90A. It would be nice if the tank was equipped with air conditioning, so that the crew was in a combat vehicle with closed hatches. Then the explosion that happened next to him is not terrible - the shock wave and the fragments will not fall inside the fighting compartment. True,
tanks
with air conditioning is not in service with the Russian army - they went only for export to Algeria and Azerbaijan. Therefore, it is not surprising that the T-90 in Syria can often be seen with constantly open hatches.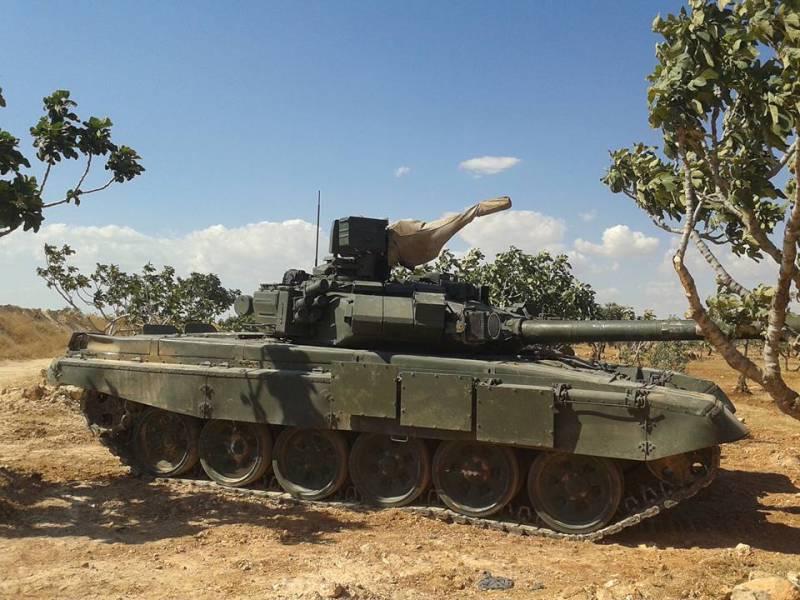 Also available for export options T-90 with automatic target tracking (ASC). With these devices, which significantly increase the probability of hitting a target, the Russian army seems to have no problems. The S-P-T sights of the T-72B3 are exactly with the ASC, but the T-90A has a great advantage: the tank commander, using his own scope, can fire independently from 12,7-mm Kord while being behind armor. The Commander T-72B and T-72B3 are deprived of this important option.
Modern Russian tanks can use guided missiles, it's time
weapon
engage in Syria.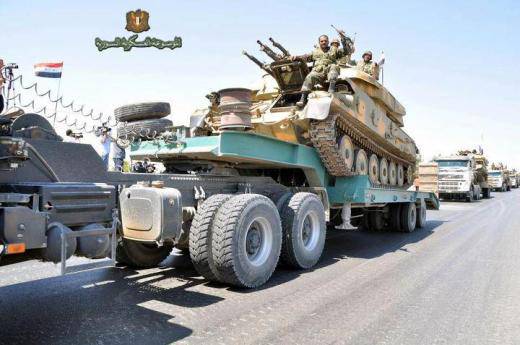 It must be borne in mind that terrorists are trying to book their bombs on wheels and it is becoming more and more difficult to hit them with small arms, even large-caliber ones, like DShK machine guns. In addition, the repeated facts of the use of the BMP-packed with explosives and even tanks without turrets are noted. In the fight against such armored targets without modern tanks just can not get along.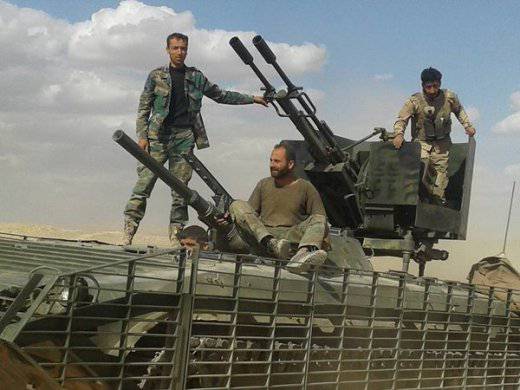 As for the ZU-23-2 on a pick-up truck, then installing this gun on light vehicles is pointless. Even single shots rock the vehicle hard, and it's almost impossible to get into a fast-moving "bomb on wheels". Therefore, in the Russian army, the ZU-23-2 is mounted on KamAZ and Urals, the same must be done in Syria. By the way, the Syrians could see the ZU-23 above the amphibious unit of the BMP-1 - also a good option. And even better - to use for defense BMP-2 or BTR-82, still, as an option, ZSU-23-4 "Shilka".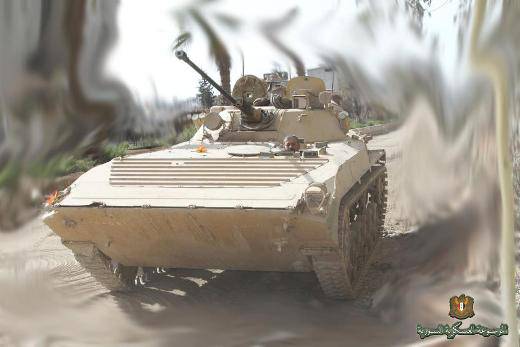 In addition, it is necessary that in areas where Russian units are located with humanitarian missions, combat helicopters are constantly on duty.
All these measures in the complex will allow to neutralize such a serious threat as cars (tanks, infantry fighting vehicles, etc.) with suicide bombers.